Screensavers have been around for "donkey" years and they can contain anything from movies, pictures and sound, with their popularity almost becoming a staple diet for PC users, it's easy to see why the market has become so flooded. Originally screensavers were designed to prolong the life of your screen but these days they can also make a fashion statement.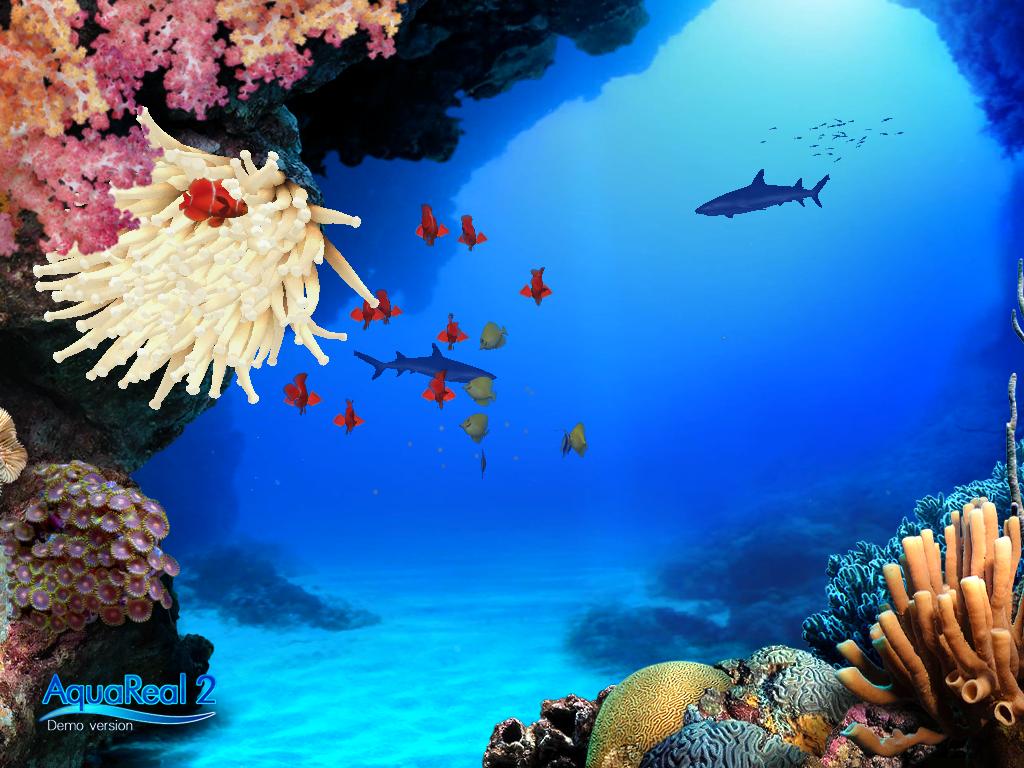 However with this said, there are quite a few horrendous screensavers around with some of the most memorable being aquarium screensavers and Aqua Real 2 is just one of those programs.
The Aqua Real 2 features three different "sea-world" themes with quite a few different real-world fish that move with a grace and fluidity that can only be seen in places such as the Great Barrier Reef or those have forked out a large amount of money for a salt water aquarium. Apart from that, this program is also interactive as you can actually "touch" the fish and even add your own background music, making this a truly non-visceral experience.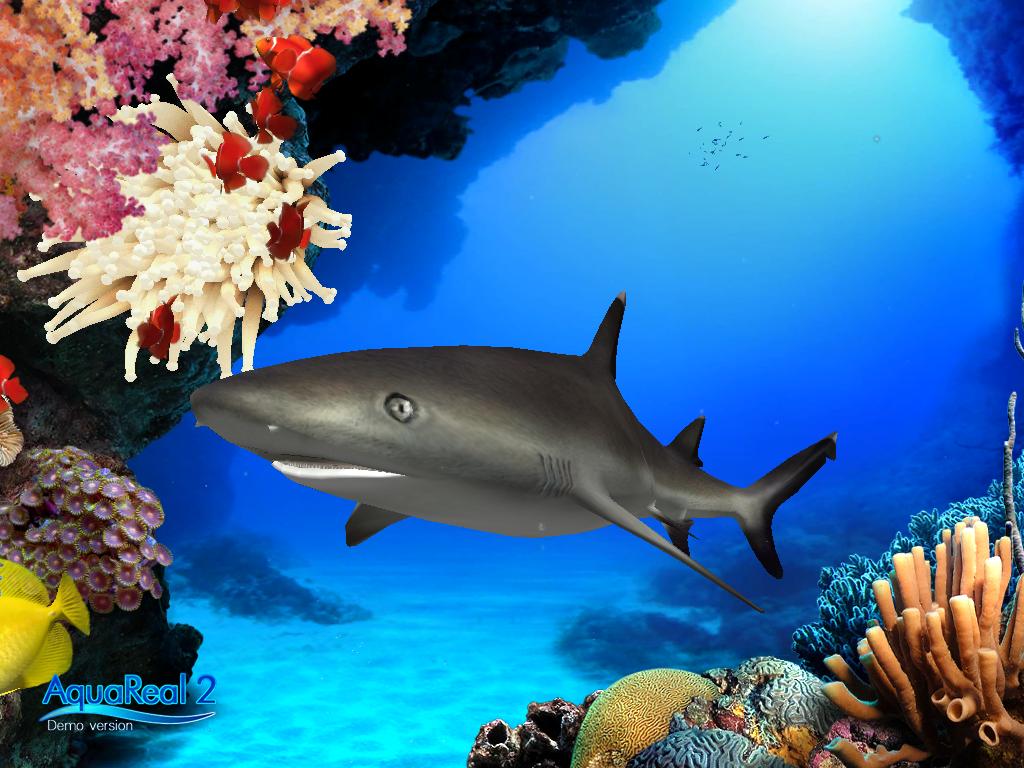 The installation of Aqua Real 2 was a breeze and it simply auto-installed on both our Windows XP and Windows Vista machines and once the program was installed, we were ready to be "bedazzled".
The graphics of these screensavers are quite impressive and even though they are computer generated fish, one could almost be mistaken in thinking that they are observing a real underwater experience. Whether it's sharks or clown fish, the developers have added a 26 different fish species.
Aqua Real 2, also has a variety of options that allows the screensavers to be tweaked and best of all, the program can be run on a variety of computer systems without it taxing the resources too much.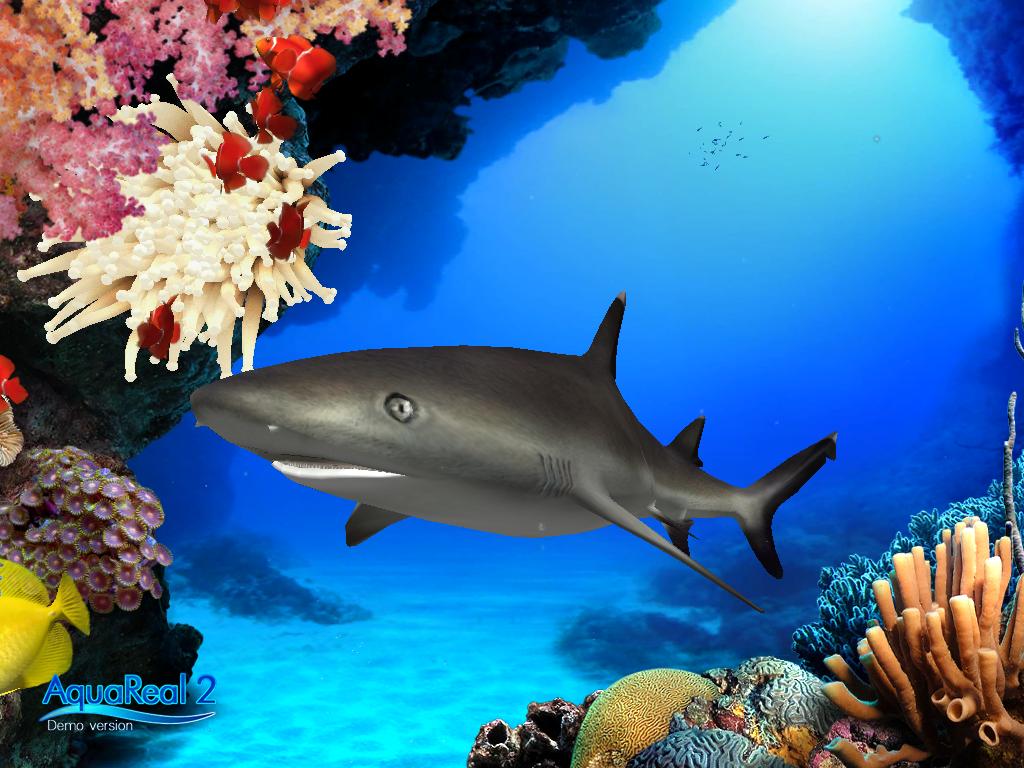 In conclusion, Aqua Real 2 is a must have for the PC user who wishes to make their computer experience that one step closer to tranquility and it's easy to get lost in the vibrant colours, the realistic water effects and the fish themselves which are the stars of this program. Highly Recommended!
Dive inside the ocean world
Aqua Real 2 brings the ocean to life in an eco-simulated virtual reality.
Features of Aqua Real 2:
26 Coral Reef Species
Numerous fish available including, Clown Anemonefish, Palette Surgeonfish, Yellow Tang, Yellow Boxfish, Emperor Red Snapper, Queen Angelfish and more.
Select the number of each specie to let wander by right-clicking for the user options panel.
3 Exotic Coral Reef Scenes
Give your fish new habitats to swim within – choose from Shipwreck, Coral Cave and Coral Reef scenes.
View Life-like Fish Behaviour in 3D
Sea life enthusiasts will love analysing the unique swimming postures and body movements of each animal.
Watch schools of tropical fish swim around the coral reefs and underneath rocks resting on the ocean floor.
Interactive Features!
This life-like screen saver program is also interactive!
Watch the clownfish race to eat the food you drop for them; tickle them to see them move around; or send a shark amongst the anemone and watch the Yellow Tangs scurry away.
Supports Music File Playback
You can also listen to your favourite MP3 or WMA music files during play.
Benefits of Aqua Real 2:
Straightforward installation and easy to use program means people of all ages and skill levels can enjoy Aqua Real 2.
Relax and unwind by watching the hypnotic behaviours of the various fish and sea life swimming in the ocean setting.
More than just a screen saver – take advantage of the various user options available in Aqua Real by right clicking from the user options panel.
Many fish species to choose from and multiple reef settings to let them swim within.
Have fun designing your own reef scenarios and select your favourite songs as background music to set the scene for your underwater world.