Adobe Premier Pro CS3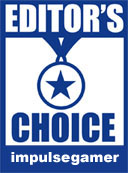 Once again Adobe come to the party with one the best new editing suites on the market, Adobe Premier Pro CS3. With a swag of enhancements included in this package, I think that once again Adobe has set the pace with a tool that will please both the professional market and the beginner with tools that are powerful yet easy to use.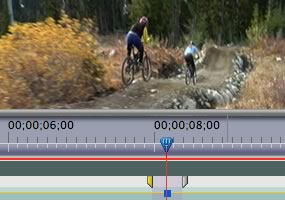 Top Features
(Courtesy of Adobe)
Efficient tools for creative editing
Create high-quality visual and editorial effects directly within the editing timeline. Generate slow motion and other time-remapping effects with precise keyframe control and real-time feedback. Add color correction, lighting and other effects, audio filters, and more with fast, flexible, built-in tools. Edit footage from multicam shoots with ease and precision.

Comprehensive video-format compatibility
Work with the formats you want. Edit all standard- or high-definition formats, from DV and HDV to HD and beyond (some formats may require additional hardware).

Broad range of supporting hardware and software for Mac and Windows
Choose from a wide range of Mac and Windows workstations and capture cards to build the editing system that meets your needs and budget. Enhance your system with additional plug-ins, including many from After Effects.

DVD and Blu-ray Disc output with included Adobe Encore CS3
Create DVD and Blu-ray Discs with Adobe Encore CS3, now included with Adobe Premiere Pro CS3. Work with the same Adobe Encore authoring interface and features used to create standard-definition DVDs. Author once, deliver to three formats: automatically convert your high-definition Blu-ray Disc projects into standard-definition DVDs and interactive versions for the web.

Superior integration with other Adobe applications
Make the leading still and motion graphics applications, Photoshop and After Effects, part of an efficient post-production workflow. Import and animate Photoshop layers. Automatically create Photoshop files that match the current project's frame size and aspect ratio. Drag and drop or copy and paste clips and timelines between Adobe Premiere Pro CS3 and After Effects CS3 Professional.

Direct-to-disk recording with included Adobe OnLocation CS3* (Windows only)
Save tape and time by eliminating capture from your production process. Record SD and HD video directly to hard disk using Adobe OnLocation CS3 software, included with Adobe Premiere Pro CS3. Instantly review each shot without shuttling tape. Adobe OnLocation automatically detects and flags problems to provide the best results.

Professional on-set monitoring with Adobe OnLocation CS3
Maximize camera image quality during shoots by using Adobe OnLocation CS3 to quickly calibrate your camera, check levels, and monitor your signal. Use simple tools that function like their hardware equivalents to get results quickly and easily. The virtual reference monitor, waveform monitor, vectorscope, and audio spectrum analyzer help you avoid problems and improve quality when shooting.

Delivery to the web and mobile devices
Make your video viewable on the delivery platforms of today and tomorrow. Export as SWF FLV files. Easily convert DVD projects complete with menus to SWF for web playback. Encode for delivery to cell phones and other mobile devices, and emulate playback on those devices to check playback quality.

Improved editing efficiency
Work faster with powerful and flexible editing tools. Play video with nested audio sequences in real time without rendering. Replace any clip in the timeline with a new clip while preserving the replaced clip's editing attributes and settings. Use shortcuts to switch between workspace panels and save time.

Accelerated client review and approval with Adobe Clip Notes
Expedite review cycles and avoid miscommunication with Adobe Clip Notes. Embed video into a PDF file, e-mail the file to your client to review and add timecode-specific comments, and then view comments mapped to the Adobe Premiere Pro CS3 timeline.
* For Macintosh users, Adobe OnLocation requires Boot Camp and Windows (purchased separately) or a separate Windows based computer.

Part of the problem with a lot of the free packages on the market or that come with both the Windows and Mac OS is that whilst they are fantastic in their own right, really at the end of the day they don't pack the punch one would hope for. As soon as you decide that you are ready to move beyond the basics, they just don't have the grunt that you need. Premier Pro has all the tools you need, along with a dedicated community to help you out with your next major project.

Another thing that Premier Pro allows is the output of your movie files to both DVD and Blue Ray disc. Whilst that might sound as though it would be something to take for granted, rest assured that those of us out there with the ability to play Blue Ray will be able to take advantage of the benefits of this higher quality format.

Another thing to note about Premier Pro is the fact that you can use this program with Windows and Mac computers and the experience seems to have been optimized for maximum output for both operating systems. Vista support is also there with no problems in that environment during our use of it.

Editing with this package is a breeze this time around and with the testing that we did involving a lot of clipping and moving frames around, the tools included made it all extremely easy to get a great result. Dragging and dropping work from various open windows is also in the software which is great when you are taking footage from multiple sources (cameras).

One thing amongst the many that is standout in this version is the fact that they finally seem to have gotten the slow motion and fast motion issues sorted out. This is an easy to use part of the application and by simply dragging a line over the footage you can then set the speed of it, which for some reason though, does extend to control over the audio. It may have been something we missed however even consulting online did not produce results with the dedicated user group.

Of course with this product, you can use other applications in Adobe's stable to enhance certain images or tweak things in Photoshop. As previously stated, this program appears to take you as far as you want to go in your film editing career with a bevy of options that produce quite simply stunning results.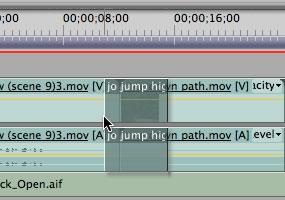 Bundled with the software are two other products worth briefly mentioning in this review: Adobe Encore and OnLocation. Now a note to our Mac Readers is that we found using our G5 setup that you do need BootCamp and XP to get OnLocation working but it was worth it. Encore will allow users to effortlessly create mobile content with no programming knowledge of Flash and share them in that manner with your friends and colleagues.
The OnLocation application will come in handy for all users when it comes to lighting a scene and making sure you get the shot right which for the serious amateur would justify the need for BootCamp and a copy of Windows XP for the Intel Mac users out there.

Other great features include the ease of use of the Sound Booth audio editing program. Adobe have taken great pains to ensure that this program is simplistic to use and the interface makes sense even to the untrained eye which will make sure that even your first experience with Premier Pro will be a productive one.

Some might argue that the price tag for Premier Pro is a bit on the expensive side but when you look at the bevy of options that come with this amazing package and just what you can do with it and the other products in the Adobe range, it just seems to make a certain amount of sense that you would be better armed with Premier Pro for your next editing project.

Highly recommended.

System Requirements
Windows
Intel® Pentium® 4 (2GHz processor for DV; 3.4GHz processor for HDV), Intel Centrino®, Intel Xeon® (dual 2.8GHz processors for HD), or Intel Core™ Duo (or compatible) processor; SSE2-enabled processor required for AMD systems
Microsoft® Windows® XP Professional or Home Edition with Service Pack 2 or Windows Vista™ Home Premium, Business, Ultimate, or Enterprise (certified for 32-bit editions)
1GB of RAM for DV; 2GB of RAM for HDV and HD
10GB of available hard-disk space (additional free space required during installation)
Dedicated 7,200 RPM hard drive for DV and HDV editing; striped disk array storage (RAID 0) for HD; SCSI disk subsystem preferred
1,280x1,024 monitor resolution with 32-bit video card; Adobe recommended graphics card for GPU-accelerated playback
Microsoft DirectX or ASIO compatible sound card
For SD/HD workflows, an Adobe certified card for capture and export to tape
DVD-ROM drive
Blu-ray burner required for Blu-ray Disc creation
DVD+-R burner required for DVD creation
OHCI compatible IEEE 1394 port for DV and HDV capture, export to tape, and transmit to DV device
QuickTime 7 software required to use QuickTime features
Internet or phone connection required for product activation
Broadband Internet connection required for Adobe Stock Photos* and other services
1,280x1,024 monitor resolution with 32-bit video card; Adobe recommended graphics card for GPU-accelerated playback (see the full compatible hardware listing)
Macintosh
Multicore Intel® processor (Adobe® OnLocation™ CS3 is a Windows application that may be used on Macintosh using Boot Camp and Windows, sold separately)
Mac OS X v.10.4.9
1GB of RAM for DV; 2GB of RAM for HDV and HD
10GB of available hard-disk space (additional free space required during installation)
Dedicated 7,200 RPM hard drive for DV and HDV editing; striped disk array storage (RAID 0) for HD; SCSI disk subsystem preferred
1,280x960 monitor resolution with 32-bit video card; Adobe recommended graphics card for GPU-accelerated playback
Core Audio compatible sound card
DVD-ROM drive
Blu-ray burner required for Blu-ray Disc creation
SuperDrive for DVD burning
QuickTime 7 required to use QuickTime features
Internet or phone connection required for product activation
Broadband Internet connection required for Adobe Stock Photos* and other services
1,280x1,024 monitor resolution with 32-bit video card; Adobe recommended graphics card for GPU-accelerated playback (see the full compatible hardware listing)
System requirements for Adobe OnLocation CS3