Acronis True Image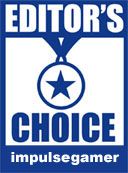 What a pain backups are but have you ever fallen victim to a crash that made you lose everything? Itís then that you wish that you had taken the time to make that data safe. Well hindsight is always a good thing but how about putting it into practise? Acronis True Image 10 will allow you to do just that with a minimum of fuss and the best thing is that version 10 is also Vista compliant. Here are some of the new features of the latest offering:
∑ Windows Vista support
∑ Selected file backup
∑ Outlook backup
∑ Application protection and restoration
∑ Quick backup
∑ Explore backups (without mounting)
∑ Create backup rules
∑ Email notifications
∑ Save to FTP
The only real part of this application becoming annoying is in the very beginning but if you work your way through it, you should be set up in no time. I loved the fact that you could set the program up to backup selected applications and files, after all you donít need to back up the operating system for example.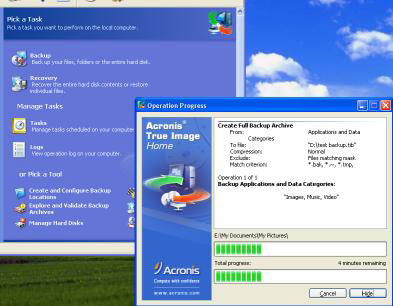 For those of you who are not tech savvy, never mind. True Image is a pretty easy to set up program and installation is just a matter of a few clicks and you will be done. There are a number of options to choose from during the install, but if you are feeling lost simply follow the defaults and all should be fine.
Actually using the software is easy and the interface is very much like a windows one. You can select what you want backed up and then where you would like it backed up to; whether it be portable media or a folder on a hard disk. Personally I recommend portable media such as a external hard disk or flash drives due to the fact that if your hard disk crashes permanently and your backup is on it, then you have lost everything.
For those of you who have a fresh install that they are happy with, you will be pleased to know that True Image also supports cloning and the compression of the image onto disk is very well handled with no problems re-expanding the volume when restoring it. Itís a very well rounded piece of software.
Be sure to keep an eye out for updates though as there are some programs that it doesnít yet support, but I am sure that in time it will. The Acronis website is also a good place to go through and see what is covered.
Finally, I would have to say that this is a must have piece of kit if you are ready to get serious about not losing data. Itís not an expensive application and with itís massive bevy of features is truly worth the purchase. Editorís Choice here!