3DMark Professional 2013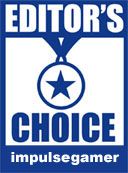 Futuremark benchmarks are used by literally thousands of publisher's consumer gamers, reviewers and manufacturers to measure computer performance. Programs like 3DMark are essential tools in testing performance of hardware. The latest 3Dmark includes some of the latest tech to put the CPU and GPU's through some heavy testing to see just how well they perform.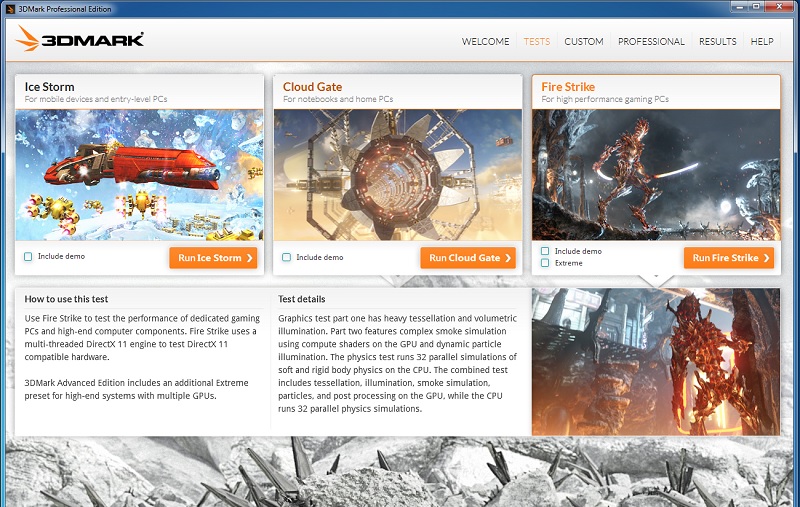 Testing computers and graphic cards on our desktops is not the only trick the latest software test bed has. With three new tests we can now run bench mark testing on our notebook and tablet computers and smartphones. Not only for Windows OS, it now can test Android and iOS devises as well.

What is so great about the software is that as a reviewer of course we test out new systems and graphic cards and it really gives us a solid test bed to by. On the consumer front it's great for those that like to push a system to the edge of what it can do with some over clocking. 3D Mark gives the consumer a test bed as well.

Finland born Futuremark Corporation founded in 1997 and if your system has high scores in their benchmarks, then you have some bragging rights my friend.
3D Mark is a simple and always rather beautiful graphics tests, and the latest is just as spectacular.

Coming in three versions for different tastes and uses, the first is a Free Basic Edition. The Basic Edition is able to run three graphic tests and then publish results online with a free user account.

The next version is the Advanced Edition is not free and it does run the same three tests, though you have more control and can run each one individually. This Advanced Edition also saves the results for you automatically.

Then there is the Professional Edition, this one is geared more for companies and reviewers. It has a large number of set up options. Including more detailed setting for each test, and it can output the results of the tests in XML format.

The first test is designed to benchmark Android devices and smartphones, as well as basic consumer PC computers. There are two graphic tests and a physics subtest. It's called Ice Storm and requires at least 128 Megabytes of graphics memory to run it. Designed as a lower end test bed most mid to higher end systems would have no problem with this test; but this would defeat the purpose since it's not designed to test higher end systems. Ice Storm is targeted towards smartphones and other mobiles devices such as Android run items.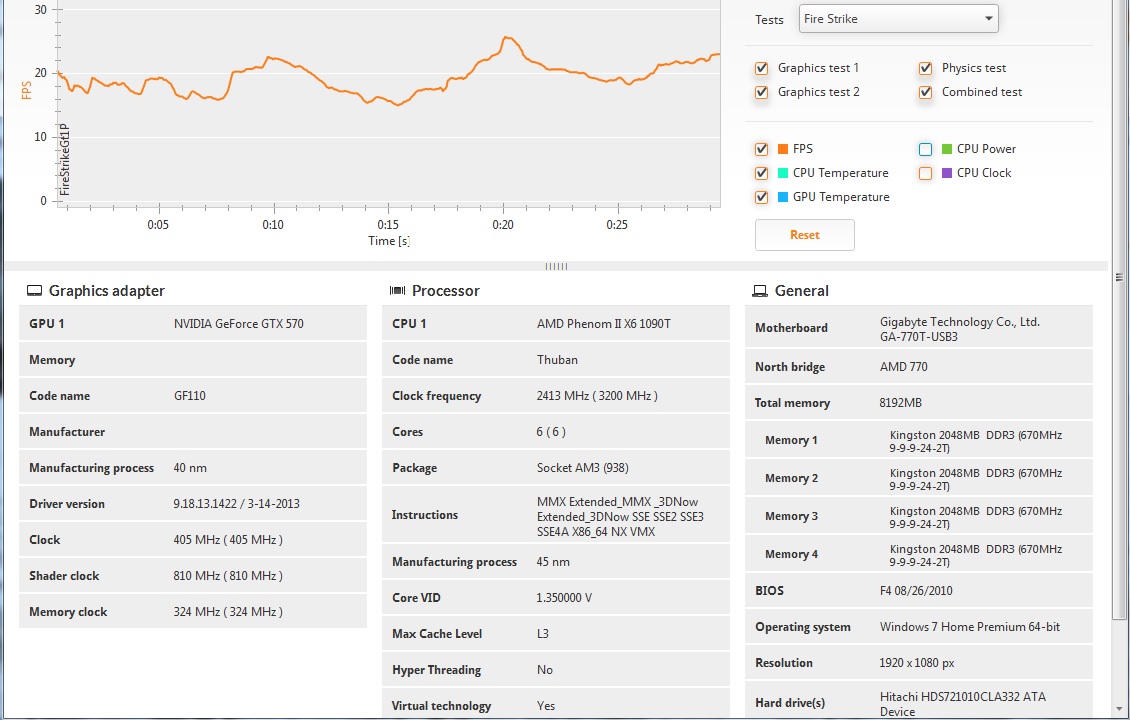 The next test is Cloud Gate. This is where things get interesting and pushes a computer and graphics card a bit more. The test requires at least 256 megabytes of graphics memory. This is the test to check out basic consumer PC's and notebooks.

The real benchmark stress tester is Fire Strike it needs a whopping 1 gigabyte of graphics memory, this is the one that has more setting and tweaks to test out too. This one is for the high end performance systems. This one uses heavy tessellation, volumetric illumination, and moves on to using heavy smoke simulations as well as dynamic particle illumination. With a physics test that pushes a 32 of both soft and rigid body physics on the CPU…this one really presses the envelope.

All of the tests show us fantastical worlds to test the graphics and physics of the graphics card and system. At the end of the tests 3DMark gives a report showing the overall results of the tests. They show the outcome in very easy to follow and understand graphs.

If you have a reason to work with these tests on the high end of things, such as doing reviews or testing hardware, there is as I mentioned …the Professional Edition of 3DMark, this edition has several other settings testing out image quality and it can export to an XML report.

3DMark is still the go to program for most professionals and computer aficionados alike.

Have fun play games, push the envelope.

Edwin Millheim