Young Adult

Reviewed by Damien Straker on February 1st,
2012
Paramount Pictures presents a film directed by
Jason Reitman
Screenplay by Diablo Cody
Starring: Charlize Theron, Patton Oswalt, Patrick Wilson and
Elizabeth Reaser
Running Time: 94 mins
Rating: MA
Released: January 19th, 2012

8/10
After a hard night of drinking, a ghostwriter named Mavis (Charlize Theron) wakes up alone in the mess of her Minneapolis apartment. While working on her fading young adult book series, she opens an email and finds that a picture of a baby has been forwarded from a friend. The baby belongs to her old flame Buddy (Patrick Wilson), who is now happily married to Beth (Elizabeth Reaser) but still living in their old suburban hometown of Mercury. Mavis decides that since her marriage was such a failure, she is going to return to Mercury to try and win Buddy back, regardless of his own commitments and relationships. When Mavis arrives she finds that the town and people's attitudes have changed. At a local bar Mavis meets Matt (Patton Oswalt), who used to go to high school with her. He walks with a cane since he was mistakenly the target of a gay bashing when they were young. Matt tries to talk some sense into Mavis but nothing will deter her from her plan to win Buddy's heart again.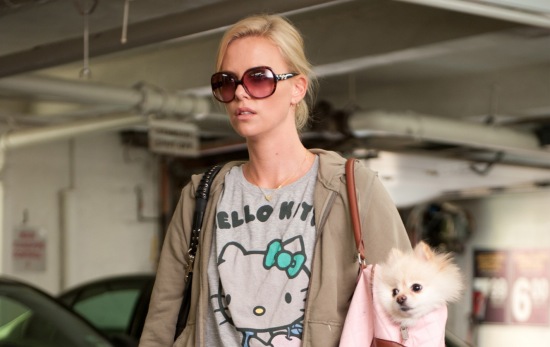 Young Adult is a 'bad girl' movie done right. There has been a steady increase in the number of films featuring women behaving badly. It is now considered politically correct and bankable for women to be as gross and as puerile as men in movies. Some achievement. Yet in the hands of Jason Reitman, an effortlessly talented director, and his screenwriter Diablo Cody, Young Adult is far more sophisticated and entertaining. Reitman and Cody, having worked together on Juno, are an exciting partnership. They have great minds for suburban details and a concern for stasis as a central theme. At the core of this film is an impeccably detailed screenplay and one that is comprehensively photographed by Reitman. In the opening scenes he shoots from a wide angle in the apartment room. He has acute vision for everyday life, making sure that we see the unmade bed, the mess on the floor and the empty bottles of wine by the bedside. The mise-en-scene all attributes to building this self-destructing character. Look at how drab and grey the colours in the room are. It makes us share Mavis' sense of disconnection from the world. Similarly, over the course of the film she moves from one enclosed space to another, including her apartment, her hotel room and her little mini cooper. The specificity of these insulated spaces means that she is cut off from any true emotional contact from other people and why she is so heartless. Also consider the relevance of the runny picture of the baby she prints off. Its distorted, which is reflective of her view of other people's happiness. Stasis is further represented through some clever sound and vision as Mavis continually plays the song she shared with Buddy over and over again. Reitman cuts to the inside of the rotating track to show his protagonists circular lifestyle.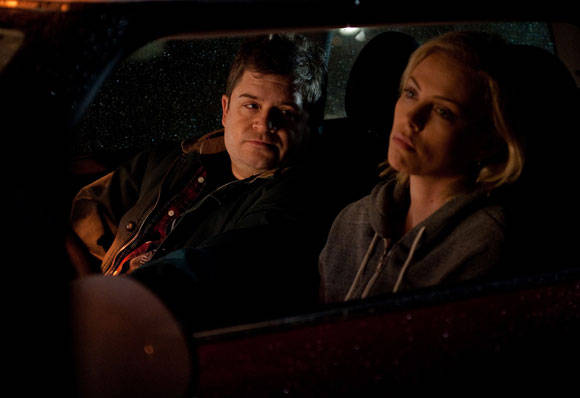 Although there is a nasty protagonist at the centre of this story, the film itself cannot be judged accordingly. The tone here is perfect because despite dealing with physical and mental pain, the film is balanced with its humour and its reasoning. Much of this is supplied by Patton Oswalt, who makes Matt sensible but also funny and gently self-pitying. He's a great counter to Mavis' madness and yet just like her he is hung up on the past, albeit with more understandable pain. I love the attention given to his inner life, like how he lives with his sister, brewing alcohol in his garage but also building and painting action figurines. It is a clever reminder of his own desire to put his own aching body back together again. Both he and Theron are served by some outstanding, colourful dialogue, courtesy of Cody, who has relaxed a lot of her flashier jargon from Juno. Matt has an absolute gem when Mavis poses who is going to make the first move between herself and Buddy. He says: "I think that's going to be...you". The way he holds that line up is perfect comic timing. But the film really belongs to Theron who has so much fun defining this character with her slumped shoulders, eye rolling and baggy tracksuits. She ensures that every line of dialogue is loaded with feeling and disillusionment, whether it's her teenage-like sarcasm, her rehearsed lines that she overhears from kids talking, or simple disdain for the people in the town. There's a lot of anger in this performance too though. One close up shot of her face in a bar is so venomous that its focus becomes haunting. This is true to the film's lack of sentimentality because there is no predictable transformation. At most, we linger over a touching moment of two characters mutually understanding each other's grief in the most subtle and human way. By contrast, the ending that follows is problematic because although there are changes, we're still not sure what, if anything, has been learnt. I told you she was a bad girl.