The tired and recycled romantic comedy genre has taken another beating with the release of Mark Mylod's What's Your Number? which plays as a mash up of crass humour and underdeveloped characters. Pushed back from an April release, the film will no doubt have hard time competing with the likes of Bridesmaids or Friends With Benefits, with both films enjoying success through the use of a clever script, interesting characters and an avoidance of clichés. What's Your Number? possess none of these factors.

The flimsy excuse for a plot introduces us to Ally Darling (Anna Faris) and the complete breakdown of her personal and professional life. When Ally catches a glance at a recent Marie Claire article she has a meltdown. She reads that the statistics of meeting Mr. Right decrease severely with the number of sexual partners one has had. Following her sister's engagement party, where she sleeps with her twentieth beau, Ally goes on a quest to look up all her ex-boyfriends for 'the one'. Helping her in this bizarre endeavour is her next-door neighbour Colin Shea (Chris Evans), who tracks down her potential future-husbands in exchange for shelter in her apartment whenever he needs to hide from his numerous one-night stands. What ensures is a sequence of blasts from the past, as Ally tries to navigate the complications of relationships, while dealing with her own unexpected feelings towards Colin.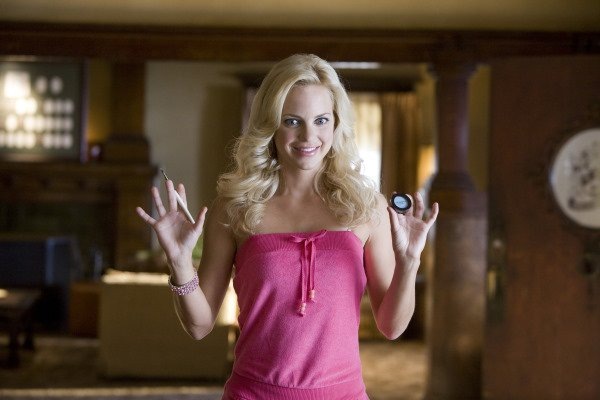 The premise of the film is its most outstanding weakness. What woman in today's modern age takes advice from a magazine and attempts to apply it to reality? We have all grown to love and cherish Faris' caricatures of airy and clueless women but in this piece the humour is overwhelmingly lost to inconsistencies regarding realism. This is a romantic comedy but the genre should not be an excuse to cut out believable characters altogether. It is not only Ally that bears the brunt of this misfortune but also Chris Evans' character Colin. The hero of the film cannot be a deadbeat musician who hides from women and is perfectly comfortable answering the door naked. Although there are enough shirtless moments of his chiselled physique, there are not enough redeeming qualities for Colin to worm his way into our heart. This combination of unsympathetic leads makes for a contradictory foray in modern day single life.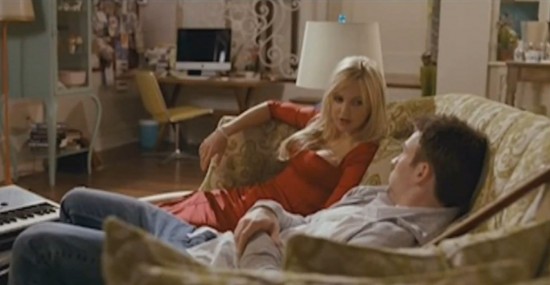 The supporting cast is quite delightful and Blythe Danner as Ally's mother is representative of all mothers who have only the highest expectations for their children. The numerous ex-boyfriends who pop up throughout the film are relatively funny, although the focus of the film is fixed firmly on the bourgeoning connection between Colin and Ally. The film has many comedic moments, with a laugh out loud scene with Faris impersonating a British accent. In general however, the film spirals into penis and vagina jokes that don't have any impact and take away from the sporadic instances of true humour. Ultimately, What's Your Number? is another example of fluff romance churned out of the Hollywood machine. It has enough funny occurrences to last you to the end but it is not a film that will stay with you. Faris is of course her brilliant self but even her wide-eyed expressions can't save this piece from sailing into mediocrity.