What's in a Name?
Reviewed by
Damien Straker
on
July 24th, 2013
Madman
presents a film directed by
Alexandre De La Patelliere and Matthieu Delaporte

Screenplay by
Matthieu Delaporte

Starring:
Patrick Bruel, Valerie Benguigui, Charles Berling, Guillaume de Tonquedec and Judith El Zein

Running Time:
109 minutes

Rating:
M

Released:
July 25th, 2013

5/10
A family is preparing to have a dinner party together in a French apartment. It is being hosted by Elisabeth (Valerie Benguigui) and Pierre (Charles Berling), while the first two guests are Vincent (Patrick Bruel), who is Elisabeth's brother, and Claude (Guillaume de Tonquedec), who is a childhood friend. Vincent arrives before his pregnant wife Anna (Judith El Zein) and one of the main discussions is what they will be naming their child. To create havoc Vincent elects to tell them a controversial name. His one small lie unleashes the fury of Pierre first and then numerous other arguments breakout, revealing each of their personalities but also some long buried family secrets and some unexpected conflicts and surprises.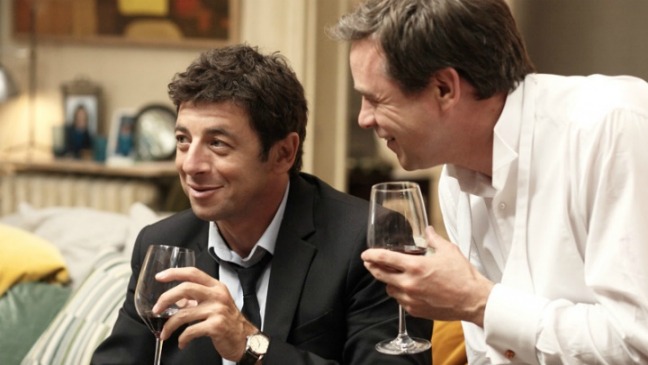 There are pleasures to be found in this minor French comedy, it just takes time to reflect on them. Adapted from a play, the film seems as though it lacks cinematic stylisation. The technical elements leave something to be desired because this is directors Alexandre de La Patelliere and Matthieu Delaporte's first feature film from Delaporte's own play. The film is set almost entirely in one area, which isn't new, but the camera is largely static and the actors stand around, waiting for their turn to speak. One of the saving graces for the film though is that the humour shifts between highbrow French culture and then gleefully embraces a silly side too. The film opens with the repeat images of people throughout French history being assassinated through the macabre route. This establishes the rather black rim that borders around the jokes. The film is about figurative character assassinations as people shoot each other down, based on their interests or their insecurities. Pierre and Vincent argue about the political incorrectness of the baby name he is said to have chosen, I guessed prematurely what it was, and then Vincent argues that he took it from a literary text and they fight over the spelling of the name.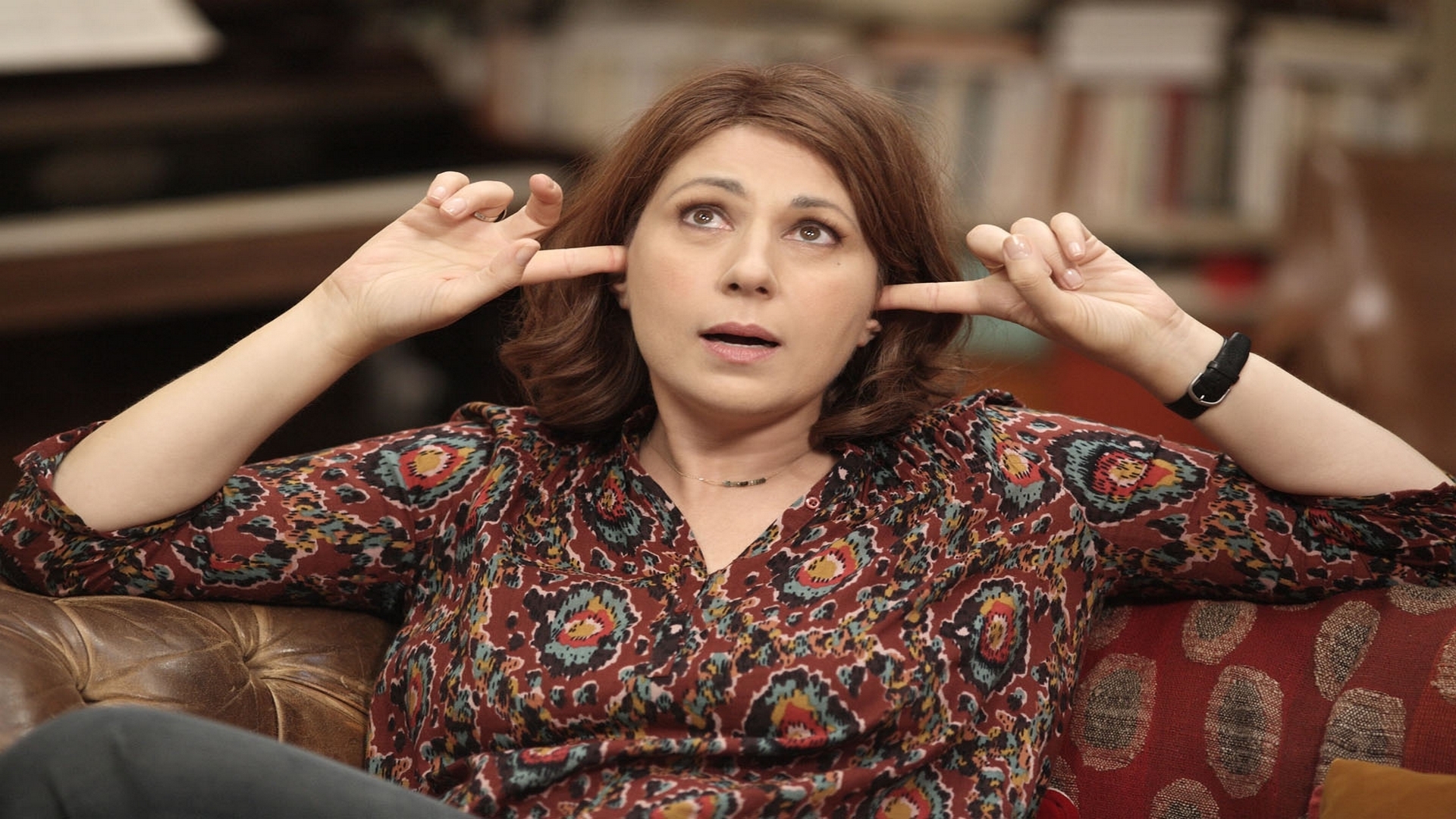 The dialogue is written with rare, microscopic details and then the humour and jokes broaden as the power plays between the characters shift. Vincent the instigator suddenly becomes the butt of people's jokes, like when they torment him about his facial expressions. Similarly, after being left out of conversations Elisabeth launches at Pierre over their domestic roles. Some of the setups are well-organised, particularly when Vincent is about to reveal that name because it gives a preemptive feel to the chaos that is about to erupt. The weakness of the film is that despite the comedy revealing character and being purposeful, as it should be, there aren't a lot of big laughs. I think this has to do with the film's low energy levels. At just under two hours the film feels very long when this setup has been performed much leaner in the past. The Roman Polanski film Carnage from last year had a very similar premise but it was thirty minutes shorter and felt more satisfying. It was funnier and had more memorable episodes that I can still remember today. Nonetheless, this is a comedy that is deceptively small, and more layered and verbally articulate than a lot of mainstream comedies.