Trishna

Reviewed by George Constantin on May 22nd, 2012
Madman presents a film directed by Michael Winterbottom
Screenplay by Michael Winterbottom, based on the novel
'Tess of the d'Urbervilles' by Thomas Hardy
Starring: Freida Pinto, Riz Ahmed, Roshan Seth
Running Time: 117 mins
Rating: MA
Released: May 10th, 2012

6.5/10
Trishna is acclaimed British director Michael Winterbottom's latest film. Set in modern day India, it's based on Thomas Hardy's classic novel Tess of the d'Ubervilles. Trishna (Freida Pinto) is taking part in a traditional dance evening at a hotel close to her rural village where she meets Jay (Riz Ahmed), a wealthy young businessman who's enjoying his last holiday with his friends, before reluctantly taking over his father's hotel business in Rajasthan. Jay is immediately captivated by Trishna - to him, she represents all that is pure - and a reconnection with his Indian roots. When his friends leave for England, Jay seeks her out. He finds her after an accident that has destroyed her father's Jeep, the family's main source of income. Jay suggests that Trishna comes to work at his father's hotel in Rajasthan.
They gradually fall in love, but despite their feelings for each other, the relationship must remain a secret due to the conflicting pressures of a traditional society. After a dramatic set of events that separates the two, Jay tracks Trishna down, and offers her a more liberated life full of possibilities in Mumbai (Bombay). She adapts well to her new surroundings, enjoying the company of Jay's sophisticated friends, and even shows some flair as a future Bollywood dancer. However, as time passes, the relationship begins to transform, and Jay's true character emerges. Trishna soon finds herself torn between her family, a life of new freedom, and the harsh reality of her troubled relationship.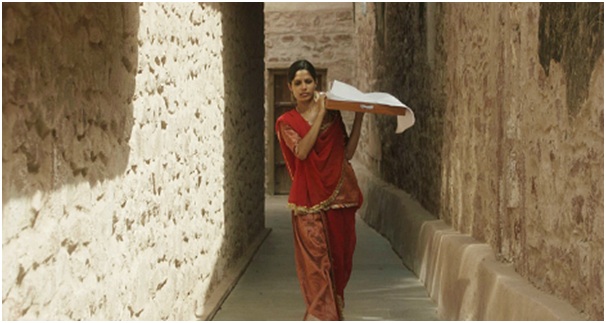 Trishna is completely dominated by the performances of its two leading characters. Since her appearance in Danny Boyle's multi-award winning Slumdog Millionaire (2008), Freida Pinto has become a celebrated international star, while Riz Ahmed got his break through Winterbottom's The Road to Guantanamo (2006). The iconic veteran British character actor Roshan Seth makes a brief appearance as Jay's wealthy businessman father. Trishna is best described as a pastiche; it has the elements of a number of Ismail Merchant/James Ivory productions such as Shakespeare wallah (1965), The Courtesans of Bombay (1983), and Heat and Dust (1983), with a slight touch of Bollywood, and a few pages from the book of Kama Sutra thrown in for good measure. On the upside, the film is beautifully shot in and around Rajasthan and Mumbai by Marcel Zyskino. Other attractions include Shigeru Umebayashi's score, as well as a number of original songs by renown Indian composer Amit Trivedi.
Unfortunately, Winterbottom's somewhat simplified adaption of Hardy's classic novel doesn't work very well in its Indian setting. As well, Pinto seems to be going through her motions, while Ahmed is totally unconvincing. Clearly, the talents of these two actors have been wasted. Needless to say, the talents of a gifted filmmaker such as Winterbottom have also been wasted.