Love it or hate it 3D films are here to stay. With digital downloading both illegal and otherwise being the main cause of decline in cinema revenue, the multiplex has needed a new toy to fight back. While some see it as a gimmick, others also enjoy the eye-popping visuals and somewhat more intense experience that explosions flying at your face can bring. It was only a matter of time before studio heads started to reissue old favourites like the Tom Cruise "classic" Top Gun (1986). Cinematic revenue at a fraction of the cost is a no brainer and an absolute certainty in Hollywood. So is it worth it? Does a fresh-faced, young cocky Tom Cruise need to be experienced in three dimensions while also being the size of a building? You already know the answer: Definitely not.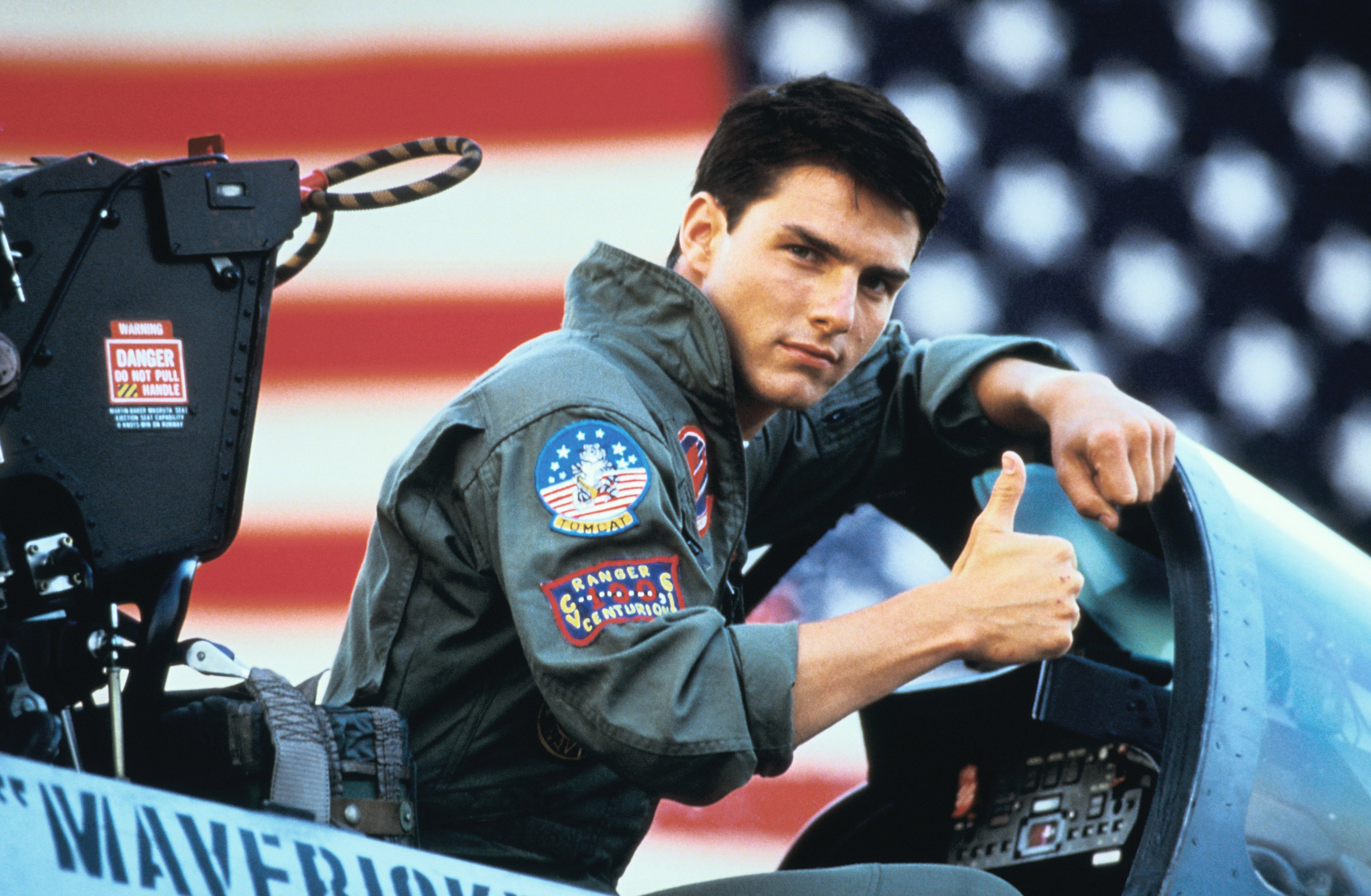 Top Gun earned nearly 200 million at the box office in the USA alone upon its 1986 release. With a budget of only 15 million, this is impressive by any standard. The film has gone on to become not so much a cult classic, but a much loved and viewed film of the time. Produced by Jerry Bruckheimer and the late Don Simpson (notorious cocaine fiend and co producer of Flashdance and Beverly Hills Cop), this film really serves to demonstrate a look that was to become signature for the two, especially Brukheimer. He has gone on to become one of the biggest producers not just working currently, but all time. Rich coloured lenses direct from beer commercials, cameras sitting in petrol fumes and vertigo inducing cinematography are all signature features in both Simpson/Bruckheimer pictures. Anyone seen The Rock? How about Bad Boys? Transformers? The list goes on and it's written in a gold plated pen. Top Gun was the beginning of this formula: Egotistical men acting cocksure to the point of stupidity, girls who seemed assertive but had skills at flirting more than acting and big expensive explosions. The latter of these key formula points being the most important and ever impressive.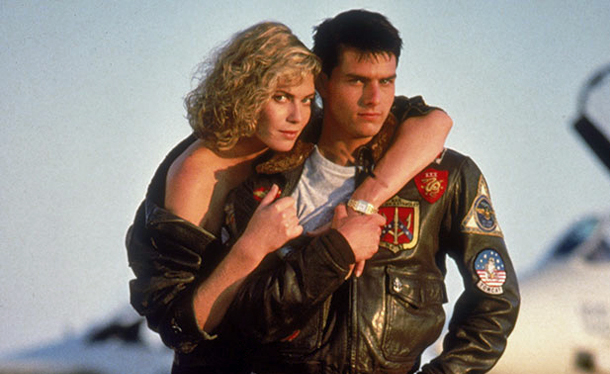 This brings us to Top Gun's story. Cruise plays hot-shot fighter pilot "Maverick" or "Mav" as he often gets affectionately called. Along with his friend "Goose" (played by a pre ER Anthony Edwards) he is accepted into the Top Gun program. The program is an elite fighter pilot training course where the instructors (Kelly McGillis) are prone to sleeping with their students and crimping their hair to look like its been raining with gale force winds outside. Val Kilmer should also get an honorable mention for his work as the character of "Iceman". Kilmer brings a set of amazingly toned abs to the piece as well as a haircut you could probably cut grass with. Further stretching his acting loins, the more than capable actor also offers a long stream of pouting poses that the modern girls of Instagram would positively die for. Along with Goose and Mav (also featuring some other forgettable piece of oiled up man gristle) they share the most homoerotic piece of beach volleyball ever committed to a film of this type. You can be my wingman indeed.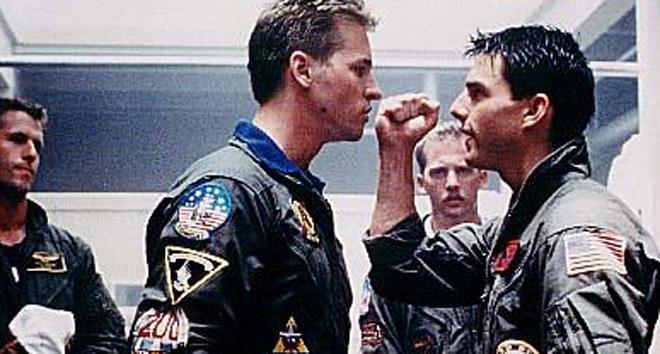 Top Gun is not loved for it's in-depth story or acting prowess. It is loved for exactly what it is; an over the top action film with a ridiculously awesome 80's soundtrack (we are looking at you Kenny Loggins). The film does look good in 3D but with the print being so old it just can't live up to todays standards. Without question there is some stunning aerial cinematography and the film is edited well in the action sequences. From the opening titles this film feels outdated and played out and strictly for the fans only. This formula has been done and copied by not just those working within the project but many to follow. With Cruise's public image not being the most favoured, it's a surprise that this film was dug up and restored in 3D. Those wanting a nostalgic kick, rent the DVD or just go watch Jurassic Park 3D instead. The roaring T-Rex makes for much better viewing than a two story, 3D close up of Cruise's cheesy grin and crooked nose.