Bullets wiz past, cars explode and a muscle car is stuck in the side of a bus. You'd be forgiven for thinking this was the opening to the latest mid-90s action film from Arnold Schwarzenegger but it's not, it's our introduction to the world of The Other Guys, and to Danson (Dwayne Johnson) and P.K. Highsmith (Samuel L Jackson), New York police officers at the pinnacle of their profession.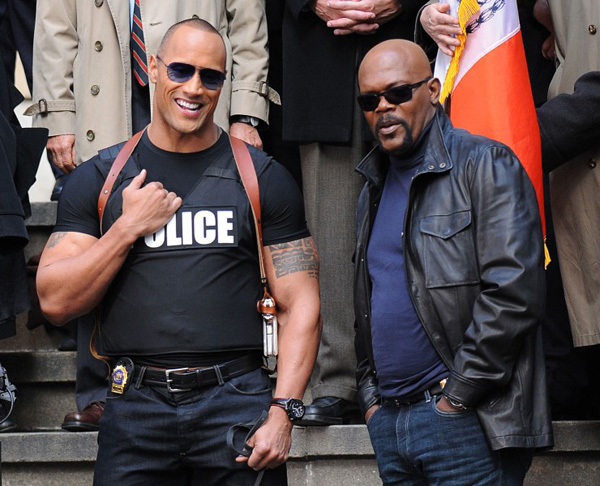 Enter Allen Gamble (Will Ferrell), taking a picture of the heroic pair, and Terry Hoitz (Mark Wahlberg) trying to obstruct him. They are the not so cool "other guys", and the focus of Adam McKay's highly entertaining action-comedy (his fourth film with Ferrell after Anchorman, Talledega Nights and Step Brothers).
Gamble and Hoitz are the lowest of the low New York detectives. They aren't even worthy of being in the shadow of Danson and Highsmith's shadow, but when Danson and Highsmith foolishly kill themselves on a job, Hoitz, who dreams of becoming the top dog, sees his opportunity, and a reluctant Gamble comes along with him.
Will Ferrell is at the top of his game as the pimp-come-straight-edge police accountant with the ability to attract unimaginably gorgeous women. Mark Wahlberg, not known for his comedic skills, is equally hilarious as the hysterical detective infamous for accidentally shooting Derek Jeter.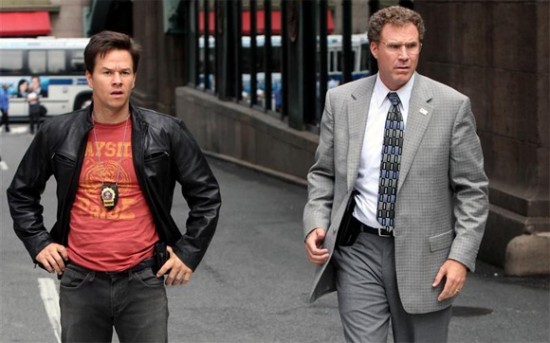 A spoof of the buddy cop movie (attention Kevin Smith, this is how you do it), there are the requisite fights, car chases, gun battles and hot women, but all with an added comedic bent. Gamble honed his driving skills playing Grand Theft Auto, while Hoitz knows how to dance from paying out the queer kids he knew in his youth. What makes the film work is the chemistry between Ferrell and Wahlberg. The two play off each other really well due to their different personalities.
The script is solid and hilarious with plenty of quotable lines; Ferrell's rebuttal to Wahlberg's Lion threat (seen in the trailer) is absolutely hilarious, and it featurethe tame type of quotable humour we've come to expect from a McKay/Ferrell collaboration. Perhaps a gag involving hobo-sex in a car outstays its welcome, but the majority is pitch perfect and will leave you in stitches, though Gamble's pimp persona wears thin after a while; Ferrell is much funnier when he's playing it straight.
Not a genre known for its intricate storytelling, McKay and Henchy's screenplay plays with modern financial woes, even going so far as to have an end credits sequence decrying Ponzi schemes and corrupt Wall Street bankers. It's entertaining, but comes out of nowhere – the film otherwise adheres to conventional action-movie formulas.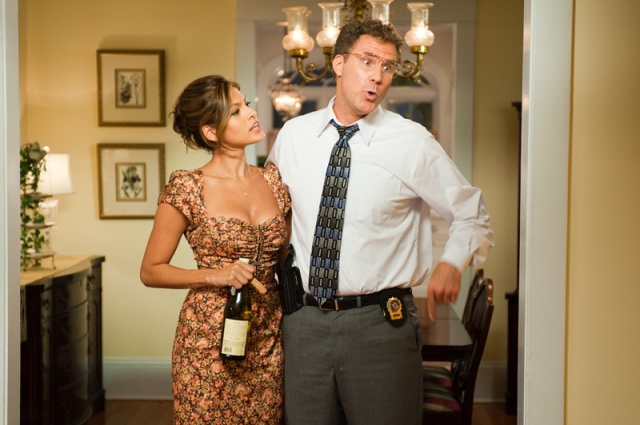 Ferrell and Wahlberg are supported by a great cast. Samuel L makes brief presence amuses while Michael Keaton is brilliant as the TLC-quoting Captain who moonlights at Bed, Bath & Beyond. There was something about his little quirks that made him likable. Characters like Dwayne Johnson and Steve Coogan didn't really have a chance to make a mark on the film, but Eva Mendes is pretty funny as Gamble's supposedly plain wife. Watching Ferrell abuse her for looking like a hobo was hilarious. And outside of one or two poorly done CGI moments, McKay handles the action with a surprising amount of style.
If you are a fan of Ferrell and McKay collaborations, you'll love The Other Guys. It's has the same natural, yet absurdly quotable qualities that made Anchorman a classic, with a good dose of action thrown in to for good measure. Recommended.