After trundling out of a screening of The Loved Ones and lamenting the otherwise poor state of modern horror, I quizzed a fellow reviewer about great horror movies of the past twenty years. All he could muster was a shy nod to Stephen King's remarks about Let Me In. "He called it the greatest American horror movie of the past twenty years," he said. I replied, "Yeah, but that's a real movie."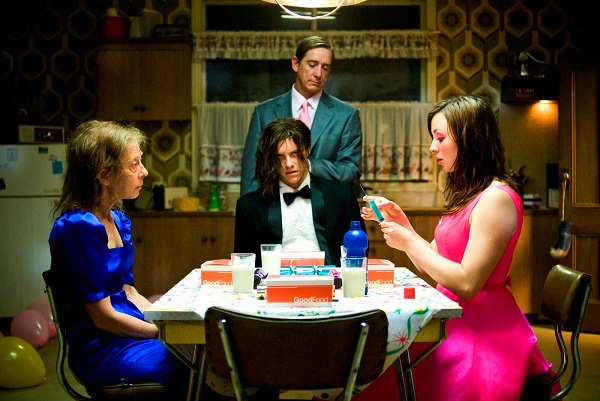 Pretty in Pink Lola (McLeavy) preparing for her demented prom night
What I meant of course, is that Let Me In needent be classified as a mere exemplar of a genre – its characterisations and style defy, as the Swedish original did, genre conventions. By contrast The Loved Ones – a beautiful, energetic slice of low-budget Aussie horror – is part of a clear tradition. Misery, The Texas Chainsaw Massacre and Carrie all get their due from first time director Sean Byrne, who is clearly indebted to his forbearers but deftly straddles a precarious line between torture porn and sardonic humour.
To reveal the plot would be to spoil the film's considerable surprises (and the lengthy trailers should be avoided for this reason), but let's just say this: Lola (a delicious Robin McLeavy) lusts after her perfect prom night with Brent (Xavier Samuel, Twilight: Eclipse), and she and her obedient father (John Brumpton), will do anything to make it a reality. "Anything," in this instance, involves finger-licking chicken, knives and power drills. But while what ensues under the glistening disco ball in the isolated outback home is often excruciatingly tense, this is no gross splatter flick. Thanks to Byrne's note perfect editing, like all great horror movies, The Loved Ones implies more than it shows.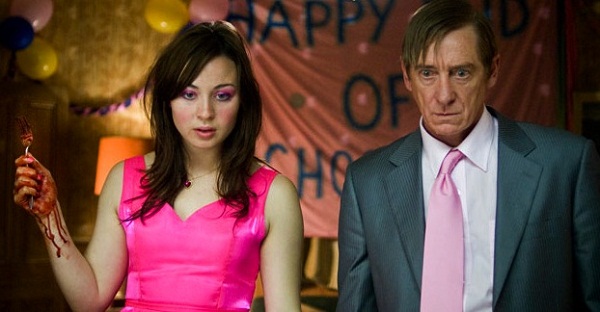 Do you like my painting, daddy?
Intercut with this mayhem is a John Hughes-esque subplot concerning Brent's awkward friend (Richard Wilson) and his emo-goth date (Jessica McNamee), which is amusing but ultimately perfunctory. The real standout, more than the impressive production design and evocative rural setting, is McLeavy as the demented villain. At once adorable and completely bat-shit insane, she's essentially a petulant child with daddy issues, and it's her obsession with creating the perfect bookend to her high-school career that drives the film, and gives it a kind of poetic, twisted logic.
The movie has done the rounds at festivals including Toronto, Hong Kong and Sydney to great audience and critical praise. It's the kind of experience, replete with cheers and shrieks at every gruesome turn, which you want to share with a packed audience. And for all its financial woes and a tendency for dour drama, it's the kind of film (along with suburban satire and urban crime) Australia does very well. A stylish and efficient entry into the annals of screen horror, and a must for genre geeks.