Michael Winterbottom's The Look of Love is a comedy-drama that never needed to be funny. The film is above all else a tragedy about how a man's wealth and his real estate empire clouded his judgment in all of his relationships. He earned his wealth through establishing his Revue Bars in Soho, the West End of London during the late 1950s. These bars featured nude female models, who were allowed to move on stage, which was deemed illegal at the time.
Raymond then established his Men's Only magazine, which was a pornographic publication. His rise in wealth and property through the 60s and 70s led for him to be titled by the mid-90s as "The King of Soho". Paul Raymond was declared in 1992 to be one of the richest men in Britain. He died in 2008 with a fortune that was said to be worth over six-hundred million dollars.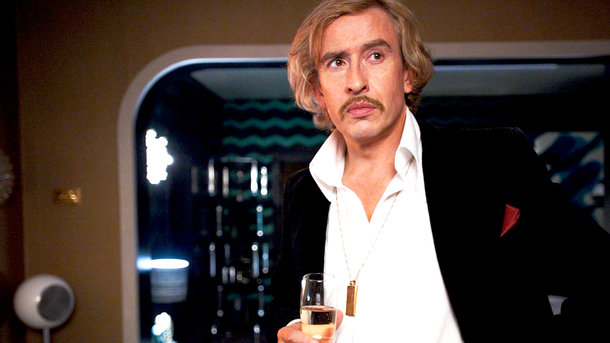 This is the fourth film Winterbottom has made with Steve Coogan, after Tristram Shandy: A Cock and Bull Story, The Trip and 24 Hour Party People. Coogan specialises in playing shallow, self-absorbed, stuffy characters. His performance as Raymond is familiar but extremely engaging and darkly funny. Accompanied by some hilariously silly innuendo-laden dialogue, he uses his voice to express the pompousness and artificialness of Raymond's self-made identity.
He values his wealth and celebrity image over sustained relationships. One of the stories he repeats is that his apartment was designed by Ringo Starr. A tracking shot as he walks through the room shows the sustained but untouched and unfulfilled construct of his lifestyle.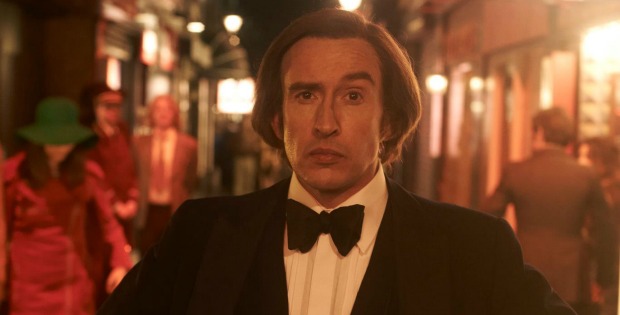 In the context of censorship laws, the incredibly frank and confronting stage shows have a historical resonance, which is further complimented by their utter ridiculousness. Some of Raymond's stage ideas, like combing Genghis Khan and Attila the Hun on stage with nude female models, are strange and hilarious.
Yet Paul Raymond is also in many ways a terrible man. His wife Jean (Anna Friel) willingly lets him cheat on her and he relates to his daughter Debbie (Imogen Poots), not through ordinary parental wisdom, but the advice of a business partner. When she eats all of the cakes he buys for her, he tells her that they're not all for her but for the other girls so that she'll have friends. Similarly, when she cries about being cut from one his shows as a singer he doesn't reassure her about future but argues that he can't let the show keep bleeding money.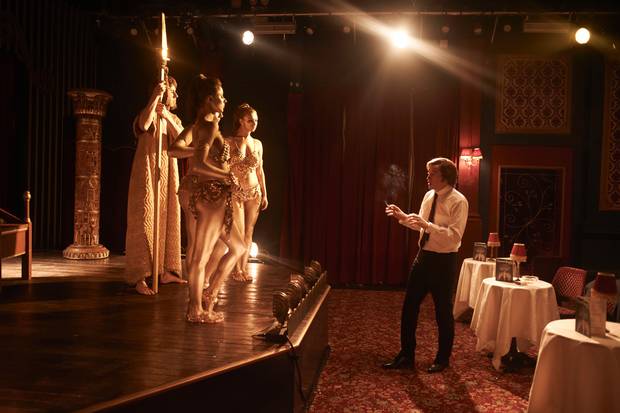 What the screenplay from first time writer Matt Greenhalgh lacks is a deeper understanding of both the reactions and the immobility of the characters. The film is about Raymond's relationships with three different women and despite all of the ones that he sleeps with, works with and exploits, he understands none of them. Rather unintentionally, the film is like this too.
The female characters contradict themselves in confusing ways. His first wife knows about his affairs but is still surprised and upset when he finally leaves her. His mistress Fiona (Tamsin Egerton) is no fool either. She writes for his magazine and models in his shows. She engages with him and other women in acts of threesomes but leaves him when he can't offer a normal life.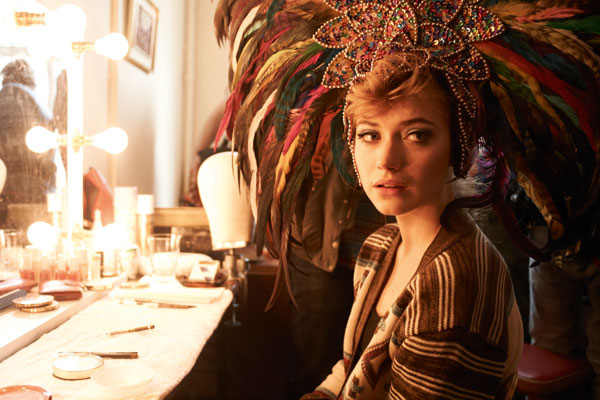 The film is extremely alert to Raymond letting his own daughter fatally self-destruct through her cocaine addiction (he advises her to buy the good stuff) but at the end the film still makes an attempt to reach for our undeserving sympathy. The image of the supposedly talentless daughter singing beautifully over the end credits is also a confusing one.
If the film was not told through such a rigid, episodic structure, treating the lives of characters like small vignettes (cancer, marriage and addiction), there would have been stronger ongoing threads of conflict and more time invested into understanding these characters. Some of them are truly sadder than funny.