A horror film that starts out as a mockumentary must have seemed like a good idea at the time. The Last Exorcism lulls the audience into generic expectations, and for a while at least, we sail along with them just fine. Reverend Cotton Marcus (Fabian) is an Evangelist who performs exorcisms; even in this day and age he gets requests from all over the US of A. Determined to expose the charlatanism of his occupation (which he wants to end), he engages a camera crew of three to track him to one last such expulsion of evil.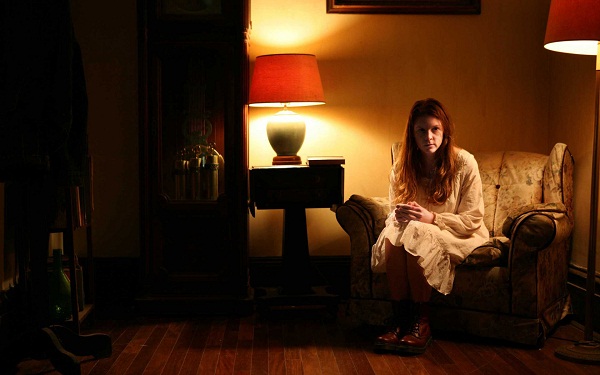 Picking the request at the top of his mail pile, the gang head off to post-Katrina Louisiana, to the Sweetzer family, where widowed father Louis (Herthum) is struggling to raise a boy and girl teenager. It is extra-hard because Nell (Ashley Bell) is possessed and has been killing the livestock (uber-Biblical) in her sleep. Father and son Caleb (Caleb Landry Jones) fear for their lives but Caleb is far from welcoming.
The good reverend Marcus does his usual shtick and performs a mock exorcism, mostly to allay parental fears. All is well and the girl rests, except, later that night, she turns up at the crew's motel all bloodied and gruesome. Then we descend into some grim Deep South connotations (she's a pregnant virgin?) and the crew realise that they must blow their cover for the safety of the girl. But is it too late...?
The Last Exorcism starts out so well, both in terms of look and feel. There's a comical playfulness which is a pleasant surprise and makes viewing non-taxing but engaging. The 'through the camera' viewing is deliberately immersive and immediate. Marcus is easy to like and very charismatic; the topic of unmasking religious tom-foolery is also a welcome one for me.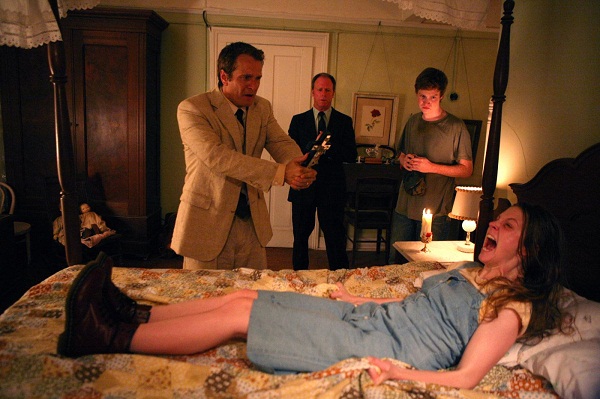 However, the filmmakers change tack and shift genre, disappointing the viewer's expectations. Presumably this was done to scare and thrill us... it is a horror film, after all. As documentary and mockumentary makers, Stamm, Botko, Gurland et al are very good; as horror makers, they should keep trying. The result is insipid and vapid: a low-budget and inferior mash of Blair Witch and The Exorcist with no cred or gravitas. You cannot take them seriously and are instead left to laugh awkwardly with everyone else. I felt sorry for the actors, who were really trying. The ending is also quite something, but not necessarily in a good way.
More interesting than the film is the source of its documentary inspiration: 1972's Marjoe, a film about a real-life preacher who gives the game away and is aided by embedded filmmakers. It can be found online, and if you're at all curious, it's well worth a look.