The Iron Lady

Reviewed by Sophie Whin on December 19th, 2011
Icon Film Distribution presents a film directed by Phyllida Lloyd
Screenplay by Abi Morgan
Starring: Meryl Streep, Jim Broadbent, Anthony Head and Olivia Colman
Running Time: 105 mins
Rating: M
Released: December 26th, 2011

8/10
It seems Meryl Streep can do no wrong when it comes to dramatic representations on the silver screen. Her latest turn as the formidable Margaret Thatcher in Phyllida Lloyd's The Iron Lady is powerful and compelling, with the supporting cast and framing only adding to her stellar performance. Lloyd's biopic takes us through Thatcher's rise to prominence and her eventual inauguration as Britain's first female Prime Minister. Unlike most retrospectives of powerful historical figures, The Iron Lady is told in flashback from the perspective of Thatcher, whose early onset dementia and her inability to deal with her husband's death ten years prior has clouded her recollections of the past and present. The events surrounding Thatcher's emergence as a key world leader are intercut with highly personal scenes involving her daughter Carol (Olivia Coleman) and hallucinations of her husband Dennis (Jim Broadbent), which provides a telling behind-the-mask glimpse of a woman whose moment in the sun is drawing to a close. Footage from newsreels and broadcasts is also used to delve into her stance concerning trade unions, the days leading up to the Falklands War and the assassination attempt by the IRA. Lloyd is able to seamlessly balance the real life material with Thatcher's defining political policies, allowing the film to develop a definitive grounding in terms of fact versus fiction.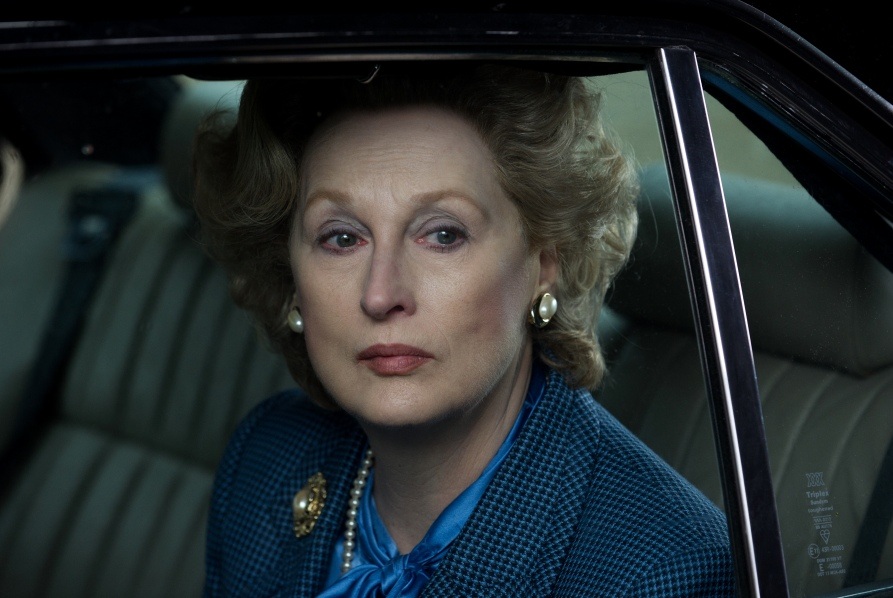 I was initially sceptical of an American actress playing arguably Britain's most recognized female figure. Not only is the entire supporting cast comprised of recognizable faces from throughout the UK but the very idea that the stunning Meryl Streep would deface herself with false teeth and layers of prosthetics was surreal. I was pleasantly surprised when Meryl Steep delivered a performance so remarkable it makes you wonder who else on Earth could have possibly played the role. What is even more miraculous about Lloyd's picture is the subtle glimpses of comedy from both Streep and Broadbent as they attempt to navigate the drama concerning Thatcher's psychological degeneration. Perhaps it was somewhat risky to portray the great woman at the end of glory days but Lloyd manages to find a silver lining in the eccentrics of Thatcher's personality and her relationships with the people around her. Broadbent, Coleman and Anthony Head are exemplary in their individual roles, with Head's Geoffrey Howe struggling enormously with ideals of his political party and those of his party leader. The cabinet scenes and parliament debates are charged with elements of backstabbing and intrigue, with the scenes involving Thatcher definitely alluding to the concept of 'It's a man's world'. In this respect Lloyd veers away from a commentary of Thatcher as leader and instead ingests the character as a human being caught up in a time of vast social and economical change.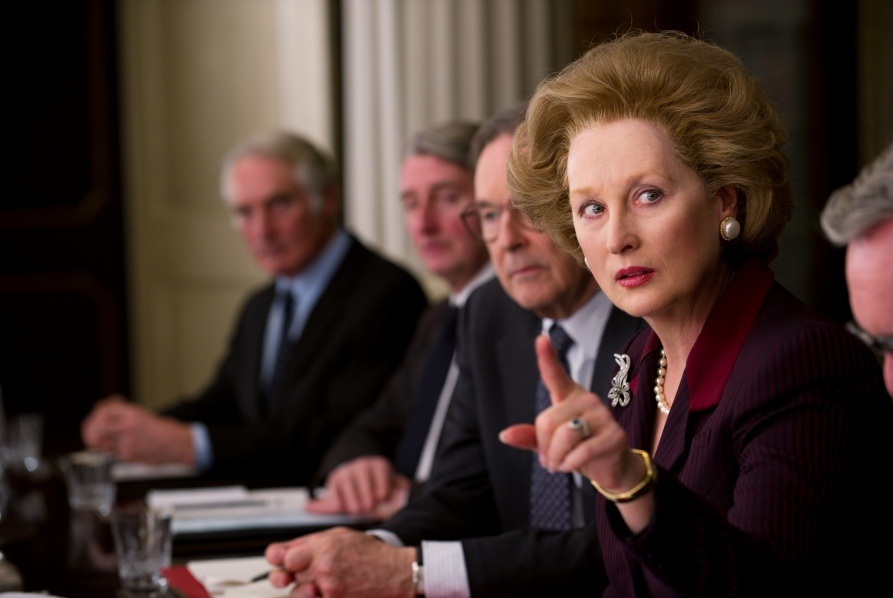 The only drawback of The Iron Lady is its inability to explore new material concerning Thatcher's political career. Lloyd chooses to focus on the personal side of Streep's character, using her time in power as a backdrop, but it would have made for an entirely more rounded portrayal if we were witness to the day to day running of government. It is Meryl Streep's 'balls of steel' presentation of Margaret Thatcher that is the film's main drawcard. Dubbed the 'Iron Lady' by her contemporaries, Streep's Thatcher is more sympathetic and tinged with humanity, which makes for a highly enjoyable and balanced viewing. With the Academy Awards just on the horizon Meryl Streep has surely got this in the bag.