If there is only one thing that can be said for Juan Antonio Bayona's The Impossible, it's that it is impossible not be emotionally affected by it. It is one of those rare films that impacts upon you on such a huge level that you cannot stop thinking about it when you leave the cinema, and all you want to do is go home and hug your loved ones a little tighter.
On Boxing Day 2006, the coast of Thailand was hit by a tsunami that left devastation in its path. The Impossible is one family's story about their struggle for survival through the tsunami and its aftermath. An exotic Christmas holiday for Maria (Naomi Watts) and Henry (Ewan McGregor) and their three boys to Khao Lok turns into a nightmare when they are relaxing by the pool and they hear the moan of the dreaded wave as it approaches. The family is separated, with Henry and the two youngest boys staying in the vicinity of the resort, and Maria and Lucas (Tom Holland) being swept away. Both journeys are filled with the harsh realities of disaster, but in disaster there is always hope and the kindness of strangers shines through.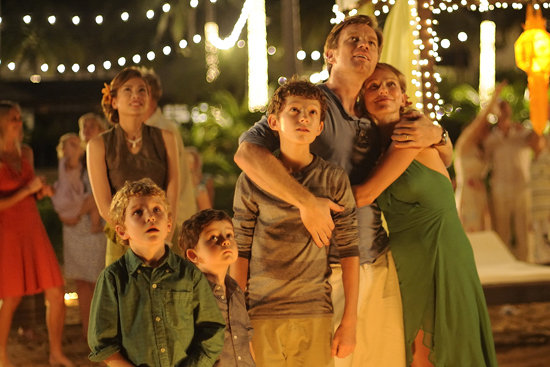 The Impossible is an extremely emotional film and made even more emotional by the fact that it is based on a true story. It is so easy to hear about a disaster in the news, but a news story does not capture the whole story such as this of the Belons. Their tale is heart-breaking, extremely intense and emotionally draining.
One of the reasons that The Impossible strikes you so much on an emotional level is a result of the beautiful character development. The first 15-20 minutes are purely donated to watching the Belon family dynamics and seeing how much they are like any family that quarrels, but that they love each other and are truly happy when they are all together. When they are separated, you feel their pain and there are some extremely teary moments when you realise how much they miss each other and are incomplete without each other.
The film is not an easy watch as it captures all the hardest moments of the aftermath. This includes some very graphic scenes which are not for the faint hearted. The injuries sustained by Maria and others, which are shown in the hospital, are gut-wrenching and again not the type of thing you're likely to see in a television segment, due to the disturbing images.
The cinematography is fantastic. The scenes filmed when Maria and Lucas are below the wave are very well edited and although they can be a bit jerky and give the effect of being dizzy, they reflect the chaos that was happening beneath the wave. Again, this is something which is often not even thought about when you think of the destructive nature of a tsunami. There was so much going on under the wave as well as above.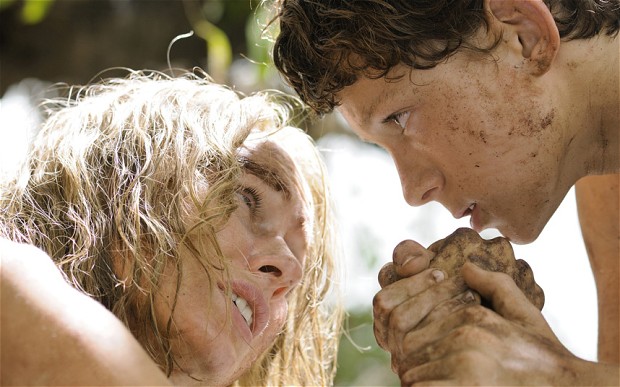 There is no doubt about it: Naomi Watts' Oscar nomination for this film is well-deserved. Her performance is so powerful and some of her scenes are quite disturbing. It is a shame though that Ewan McGregor has not received the same appraisal on the scale which Watts has. He is brilliant as the father who is trying to remain strong for his family, but has his moments where he is overcome by emotion. Tom Holland is also wonderful in this film. His character shows how in such situations as this, boys become men and grow up very quickly. The Impossible is a beautiful destruction film, but definitely not for the faint-hearted.