One of the most successful films at the 2012 Cannes Film Festival was the Danish film, The Hunt. Mads Mikkelsen took away Best Actor of the festival and when you watch the film, there is no question as to why.
Lucas (Mikkelsen) has had a tough time since breaking up with his wife and fighting for custody of his son, Marcus (Lasse Fogelstrom). After losing his job as a teacher, he takes a job at a kindergarten and actually starts enjoying the time with the children. It seems as though things are finally looking bright for Lucas when he starts dating Nadja (Alexandra Rapaport). However, things start crumbing in unspeakable fashion when one of the children from the kindergarten wrongly accuses Lucas of indecent exposure.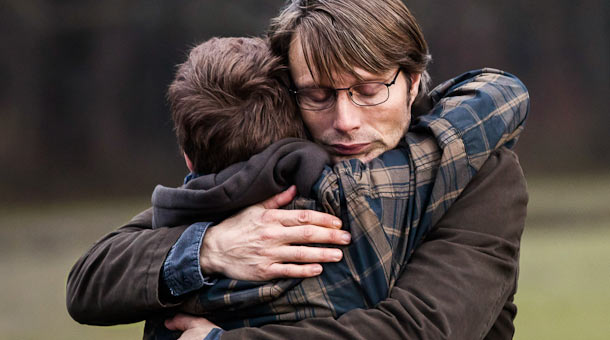 The Hunt is an extremely powerful film. As soon as you know what the film is about, you know you are going to be faced with some pretty confronting issues. Paedophilia is a very sensitive and harsh subject. The Hunt isn't so much about the graphic act of paedophilia, but more about how people behave towards it. As the audience knows that Lucas is wrongly accused, it breaks your heart to witness how he is treated and the effect of the accusation on himself and on his son. Mads Mikkelsen demands the sympathy of the audience and you cling onto the hope that there is some good in the world and that he will be found to be innocent.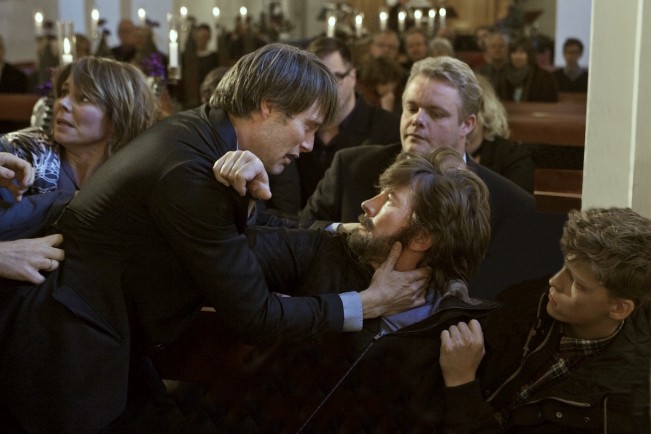 Yet, in a way, you do find yourself torn. You know that the young girl, Klara (Annika Wedderkopp) isn't telling the truth, but you don't feel malice towards her. She is just so young and naïve and really has no idea what she is doing. You just find it so hard to be mad at her, which is also a credit to little Annika Wedderkopp's acting. As well as being a complete little cutie physically, her sincerity is just beautiful. The town's people see Klara as a victim and you see her as a victim as well, because you really can't see her as the enemy. That is something pretty incredible as a result of wonderful storytelling, direction and acting.
The Hunt shows Denmark in all its glory, and not just in regards to filmmaking. There is some incredible photography of the Danish wilderness during the hunting scenes and the scenes in which there is snow falling are just breath taking. You get a real feel for what it would be like living in a Danish village such as the one featured in The Hunt at Christmas and you experience all the senses which are to be seen on the screen.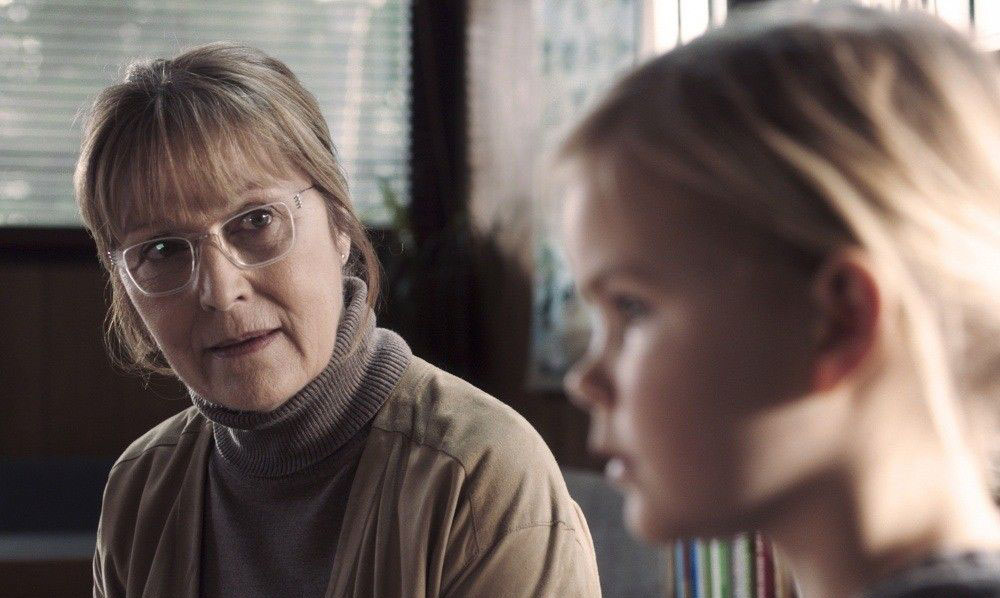 The Hunt makes you contemplate many things which you may not have considered before seeing the film and that is the result of brilliant filmmaking.