If filmmakers were the broke teenagers of the creative arts industry, then advertisers would be the filthy-rich parents willing to lend helping hands - at a price. The Greatest Movie Ever Sold, the latest documentary from Morgan Spurlock (Super Size Me, Where in the World is Osama Bin Laden?), is - simply put - a film about product placements, funded by product placements. It mainly reviews the purpose of advertising within the film industry and is a worthwhile watch that no Marketing, Media or Communications student can afford to miss.
Technically, the film's full title is
POM Wonderful presents The Greatest Movie
etc
., which unashamedly shows off the name of the doco's major sponsor. Australian spectators who have never heard of POM (a US pomegranate juice brand) before will definitely remember its name soon afterwards. You will vividly recall the shape of the POM bottles, the purple-black colour of POM juice, and the fact that POM market researchers will drink nothing but POM - creepily enough - during their work meetings. With this film, Spurlock certainly knows how to make professionals look stupid. Even the great Tarantino and the 'real' Dr Dre can't escape those trickster lenses.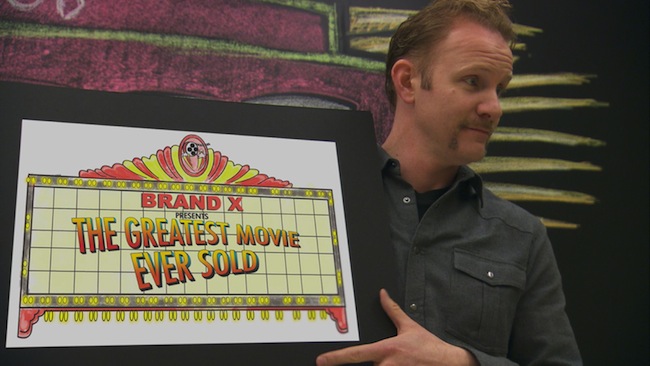 The main objective of Greatest Movie is to take audiences behind the scenes of film financing. You will see Spurlock perform many cold calls, business pitches, storyboarded presentations (without PowerPoint), and handshakes in the company of powerful yet little known people - all to gain funding for the very movie you are watching. Don't let that time-twisting self-reflexivity confuse you. Spurlock carefully balances these business-oriented scenarios with insightful interviews. He quizzes laypeople, politicians, intellectuals and executives on such issues as the necessity of advertising within the entertainment industry, truth in advertising, and the definition of that offensive term, 'selling out.' You'll learn a handful of other words too that you're welcome to use in conversations to make you sound smarter: 'Brand Personality,' 'Media Impression,' and 'Neuromarketing,' just to name a few. Spurlock even undergoes brain scans to test the effect of ads on his nervous system. As you may know, abusive advertisers can 'hypnotise' audiences into purchasing products via visceral impulses. Ever felt thirsty after watching a Coke ad?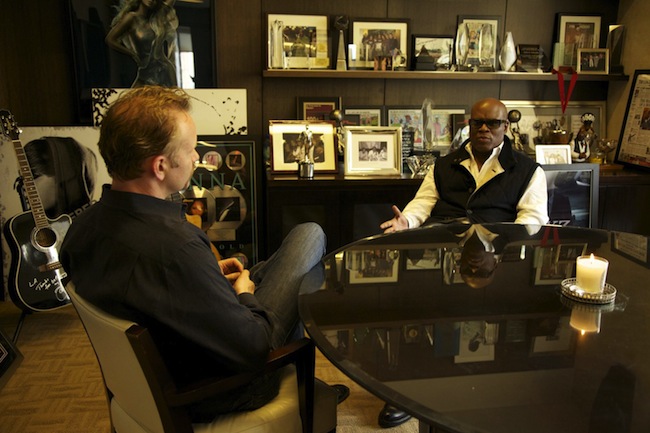 One of the most interesting points brought up in Greatest Movie is the stark contrast between New York City and São Paulo. The former is saturated with neon and billboards. The latter, however, is relatively blank due to the laws that prohibit outdoor advertising. See, in this part of the world, excess visual marketing is seen as a form of pollution - thank goodness. 'So, what's up with North America's obsession with ads?' you might ask. Perhaps the passionate words of publicist and motivational speaker, Michael Levine, may shed some light on this issue: 'You're in America, son! Sell! Sell! Sell!' Considering the current turmoil of the economy, Levine's words can only resonate sourly.
Despite being jokingly described as a 'whore' by talk-show host Jimmy Kimmel, Spurlock is self-portrayed as triumphant by the end of the documentary. That is to say, by conducting his Selling-Out Experiment, Spurlock hasn't lost his credibility as an independent filmmaker -- whatever that word means. Overall, The Greatest Movie Ever Sold is a clever and refreshing film that is equally as informative. It's bound to be every Communications Intern's wake-up call and the most applicable and entertaining lecture you never had.