The Girl Who Played With Fire
Reviewed by George Constantin on September 13, 2010
Rialto presents a film directed by Daniel Alfredsen
Written by Jonas Frykberg based on the book by Stieg Larsson
Starring: Noomi Rapace, Michael Nyqvist, Lena Endre, Peter Andersson, Per Oscarsson, Sofia Ledarp, Georgi Staykov, Micke Spreitz, Yasmin Garbi, Annika Hallin, Paolo Roberto.
Running Time: 129 Mins
Rating: MA 15+
Released: September 23 2010

7/10

The Girl Who Played With Fire is Daniel Alfredsen's action-packed sequel to The Girl With the Dragon Tattoo, directed by Danish filmmaker Niels Arden Oplev. Based on the second installament by the same name of author Stieg Larsson's best-selling Millennium Trilogy, the film sees the return of Noomi Rapace as the social misfit and computer hack Lisbeth Salander, Michael Nyqvist as the investigative journalist Mikael Blomkvist, Peter Andersson as Nils Bjurman, Salander's sadistic guardian, and Lena Endre as Erika Berger, Blomkvist's senior colleague at Millennium magazine.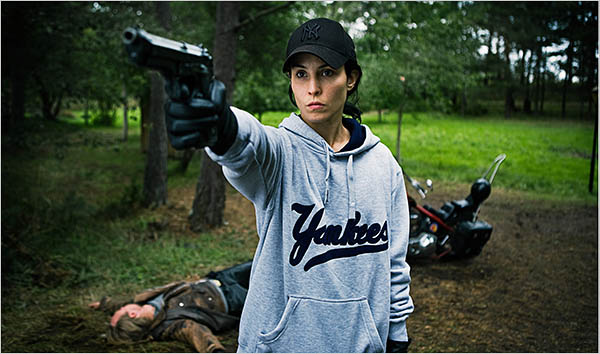 In The Girl With the Dragon Tattoo, the action was focused on the mysterious disappearance of Harriet Vagner some 40 years ago, with Salander as a secondary character, providing much-needed support to Blomkvist. In The Girl Who Played With Fire, however, Salander is the focus of the entire film, and being pursued by the police and a host of unsavoury characters. All the while, we see flashbacks to Salander's murky and troubled past, and of the mystery of a little girl lighting a match and throwing it towards the driver of a car. Blomkvist is certain of Salander's innocence, and would do his best to prove it.
As the case with previous installment, Blomkvist is once again on a mission; this time to solve the murder of two journalist investigating sex trafficking in Sweden involving men of high office and under age girls. When a third murder takes place, photos of Salander are splashed all over Sweden implicating her in the murders. In the process, Blomkvist finds himself yet again having to solve the mystery of a missing person; this time it's a man by the name of Sala, who may yet hold the key to Salander's innocence.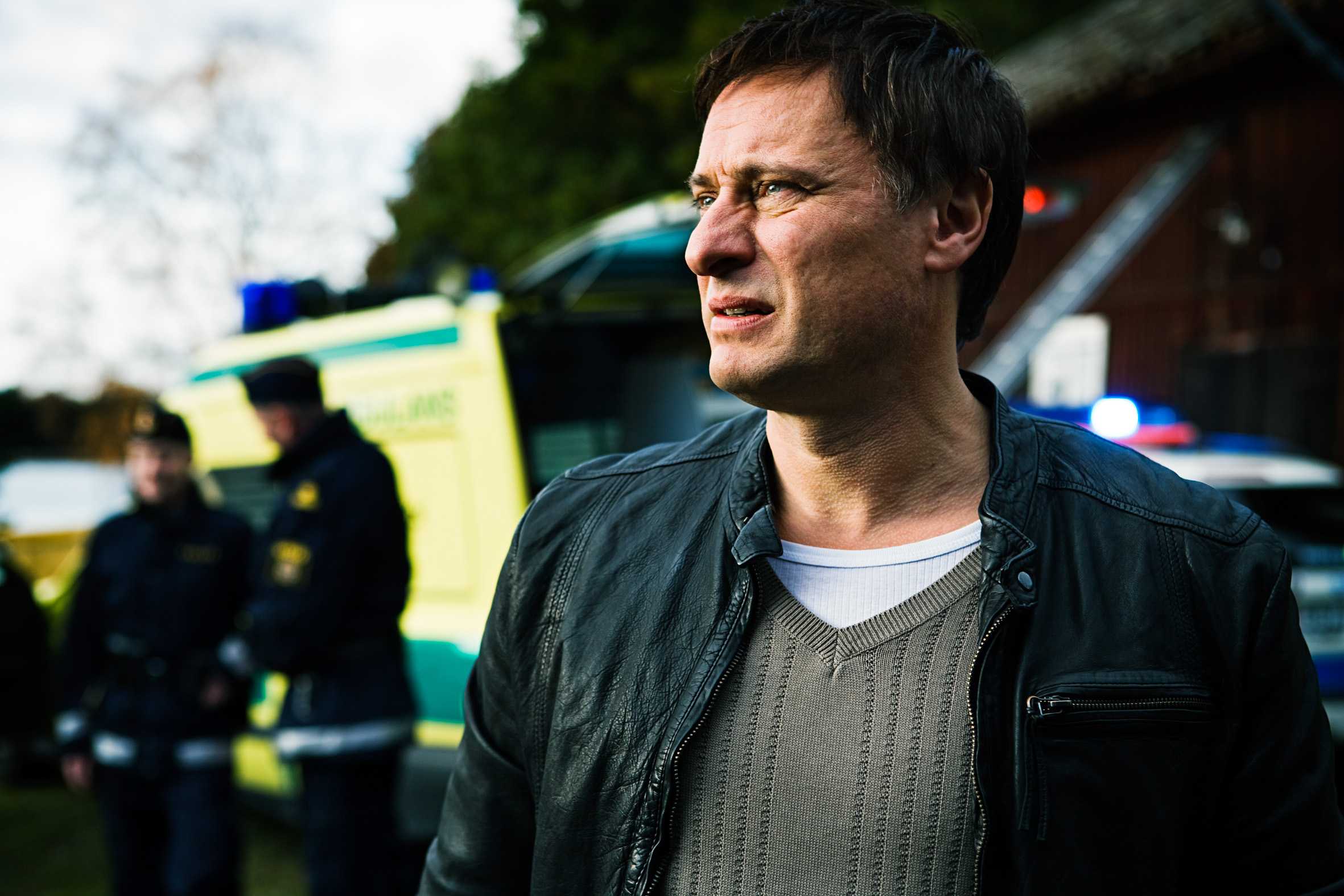 Nyqvist is one of Sweden most popular actors, and a veteran of film, TV, and theatre since the early 1980, having worked with one of Sweden's most talented directors Lukas Moodysson (of Show Me Love, Lilya 4-ever, and A Hole inMy Heart fame) starring in Tillsammans (Together) in 2000, and also appearing in 2002 as Benny in Kjell Sundvall's Grabben i graven bredvid (The Guy in the Next Grave), a role that earned him a Guldbagge, the Swedish equivalent of an Oscar for Best Male Actor.
Rapace had a busy film and theatre career, and had recently won two Danish film prizes for Best Actress for her portrayal of Anna, the girl who dreams of being an actress in Simon Staho's Daisy Diamond (2007), while Andersson is seasoned veteran of film, theatre, and TV, as is Endre, who began her theatrical career in 1979; the year Rapace was born. She won critical acclaim for her interpretation of the role of Juliet in Shakespeare's Romeo and Juliet.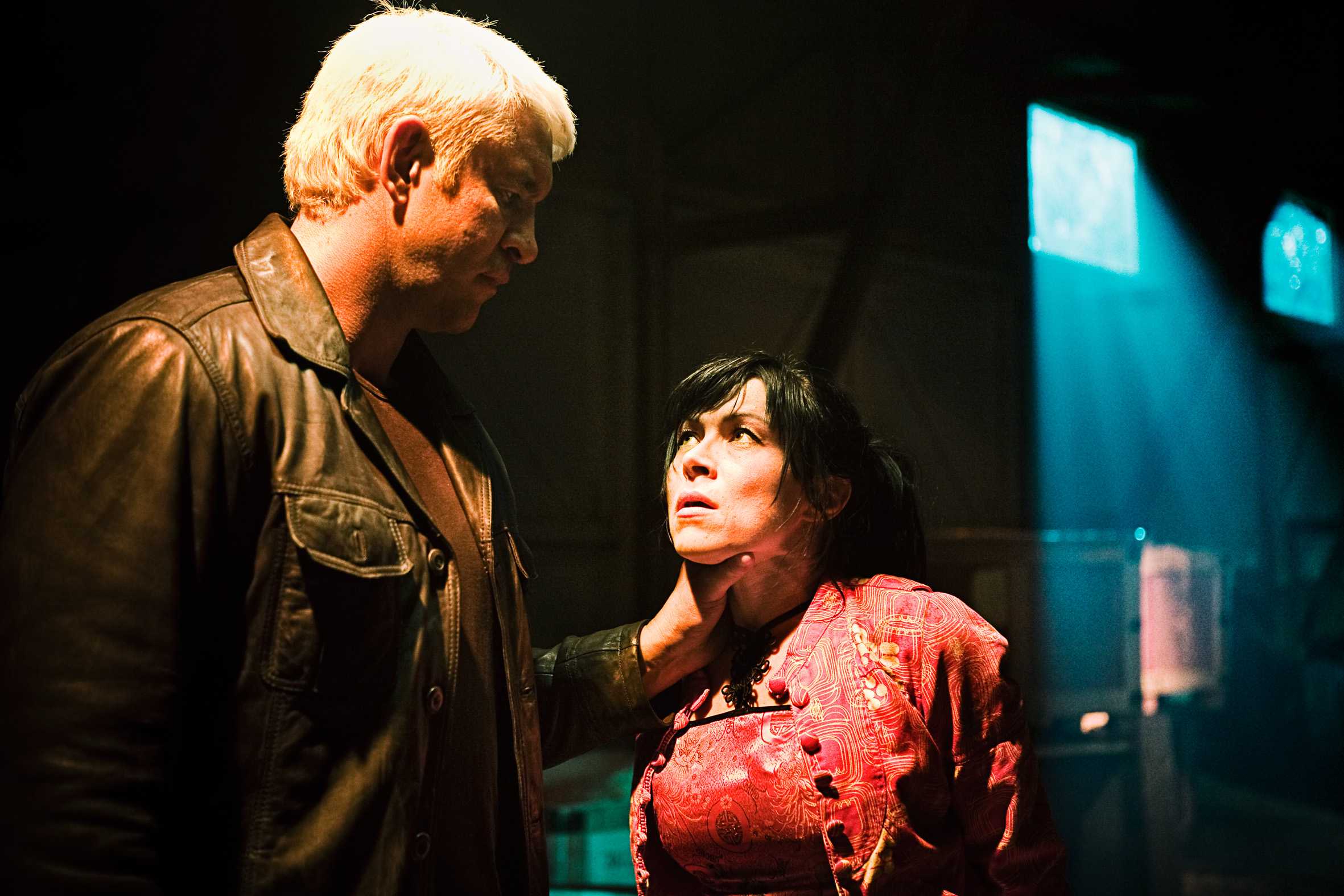 Director Daniel Alfredsen began his career in TV, and short films, has enjoyed great critical success in recent years, having shared a Guldbagge for Best Script for Mannen Pa balkongen (The Man on the Balcony) (1993), and Best Director for Tic Tac (1997). More recently, Alfredsen had both critical and commercial success with Varg (Wolf), released in 2008.
The Girl Who Played With Fire is a thoroughly enjoyable and entertaining sequel, and although far less confronting that its predecessor however, as one would naturally expect, it's impact is not diminshed. It's slick, fast paced, intense, and packs a mighty punch and should please the ever-growing army of fans of Larsson's books and Oplev's The Girl With the Dragon Tattoo.
I can't wait to see The Girl Who Kicked a Hornet's Nest, also directed by Alfredsen.