Brandon (Michael Fassbender) is a man addicted to sex. Living alone in his New York apartment, his life is entirely circular. He meets with hookers, women on the Internet, women in bars and then goes to work in his office, where his computer is also littered with pornography. However, the careful order of his life is disrupted when his sister Sissy (Carey Mulligan) comes to stay with him. He has tried to ignore all her messages but she lets herself into his apartment uninvited. She is extremely messy and also finds company with Brandon's sleazy boss David (James Badge Dale), which upsets him too. The unspoken past between the siblings adds further damage and tension to their relationship. Brandon must decide whether he is going to continue with his own lifestyle of no commitment or make more effort to help his sister.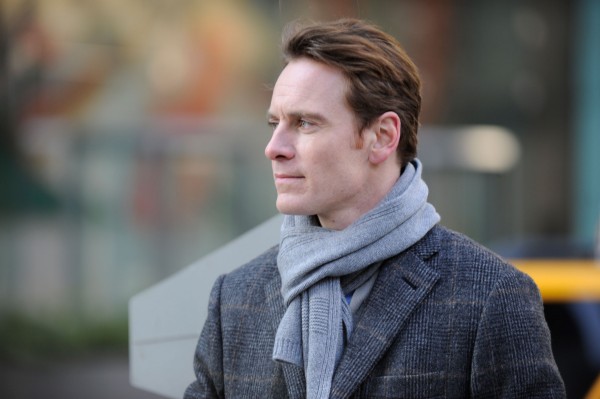 When I went to see Shame what surprised me was the number of middle-aged women watching the film in the audience. On paper Steve McQueen's film sounds like a blokes movie. The title 'Shame' is said to be a reference to the feeling a man experiences once he has ejaculated. Yet the subject of sex here is not for casual exploitation. McQueen is too intelligent for that. He is a trained visual artist and a director who has already challenged us with films like Hunger (2008). Everything in this film, including the sex, has purpose and intention. This is courtesy of the director's unique formal properties and composition that build a world of stasis, followed by an unwilling removal from that safety zone. Brandon's apartment and office are both filmed with white, sterile tones and large panes of glass. These are the cold, physical barriers that disconnect him from sustainable human connections. He is a character who is not interested in making long-term relationships with women but is content with brief sexual encounters and fleeting moments of pleasure. His cyclical nature is reflected in the opening scenes as he walks past the same still shot naked, the steady framing showing his stability and control. Outdoors, he is much the same because he wears one grey coat for most of the film, showing his repression and unchanging ways, but perhaps also an attempt to mask his shame too. His intensity is both an attraction and detriment towards women. His unflinching gazes makes a girl on a train deeply uncomfortable but there is also a very funny scene in a bar where he and his boss meet a group of women but only he succeeds. After trying and saying absolutely everything, his boss David fails because he lacks Brandon's control and self-assurance in knowing exactly what he wants and finding people who match that desire. Fassbender, unlucky to not be nominated for an Oscar, is astonishing in the haunting and intense qualities he gives this character, followed by savage outbursts of anger to counter his repression.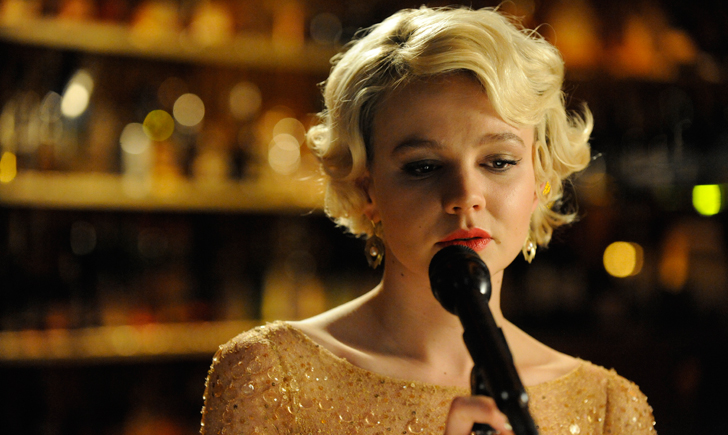 Sissy is Brandon's polar opposite and provides the perfect contrast to the controlled and isolated lifestyle. Mulligan in her brief career has proven to be an actress of great emotion and innocence. She is one of the most promising young talents but we've never seen Carey Mulligan like this before. She gives us something unique to her personality: flamboyance. Due to her entirely erratic nature Sissy is completely disruptive to Brandon's structure. Inviting herself in unannounced, she has a bath and plays records at full blast, drinks straight from a carton out of the fridge and becomes blindly entangled with Brandon's boss. These details build a picture of someone who is subconsciously disruptive of other people's spaces, which is a lot like Brandon, only in a different way. Her character is not a bad person, just one who has the desire to be noticed in this dynamic city. The most poignant representation of this is a classic moment in cinema where Mulligan, who sang live no less, provides a leisurely but soulful rendition of 'New York, New York', emphasising her character's desire to adapt. As with Brandon, Sissy is defined by her costume too. There's a great two-shot in a train station photographing the pair of them together. We see her clothes, a leopard print coat and a bright red hat, juxtaposed against his dark, gloomy outfit. That one shot perfectly reflects what contrasting characters they are. A gutting climatic scene further shows this contrast in colour but under the most dramatic and powerful circumstances. Smartly, as she disrupts Brandon's life the formal qualities change as well. When she brings David to the apartment McQueen switches to a handheld camera, and makes the framing tighter so that the action is intensified and shows that Brandon no longer has control of his whole life. Countering this is a wonderful sequence where Fassbender is photographed running down the block in a single tracking shot. It looks beautiful but also servers to restore stability to his character. What amounts from these formal techniques is a film that has to be read because it is subtle and beautifully understated, visualising its characters with balance as flawed human beings. The film is marred only by a few extra endings but when the last one comes it is not cheap or overly ambiguous, just perfect. And who can argue with that?