Savages
Reviewed by
Tim Cooper
on
October 21st, 2012
Universal Pictures
presents a film directed by
Oliver Stone

Screenplay by
Shane Salerno and Don Winslow

Starring:
Taylor Kitsch, Blake Lively, Aaron Johnson, John
Travolta, Salma Hayek and Benicio Del Toro

Running Time:
131 minutes

Rating:
MA15+

Released:
October 18th, 2012

5/10
Oliver Stone is a name synonymous with American cinema. His name is as big as the actors he casts in most of his films. Stone has helmed modern classics such as Platoon (1986), Wall Street (1987), JFK (1991) and Natural Born Killers (1994). On the other show reel the director has also offered up less than entertaining pieces including: Alexander (2004) and Wall Street: Money Never Sleeps (2010). His latest film Savages will divide audiences. Some will say it's unnecessarily over the top, lacking in acting skill and rounded out with a cliché driven script. Others will say its an adrenaline fueled, doped up thriller with a hot cast and a quick enjoyable pace. Most of the latter will be the popcorn flick lovers. The one-time movie watchers and younger film audiences that the movie is not really aimed at to begin with. The haters will be those who learned about drugs watching The Doors, those that knew the Natural born killers soundtrack off by heart, and those that cringed all the way through Wall Street: Money Never Sleeps with Michael Douglas.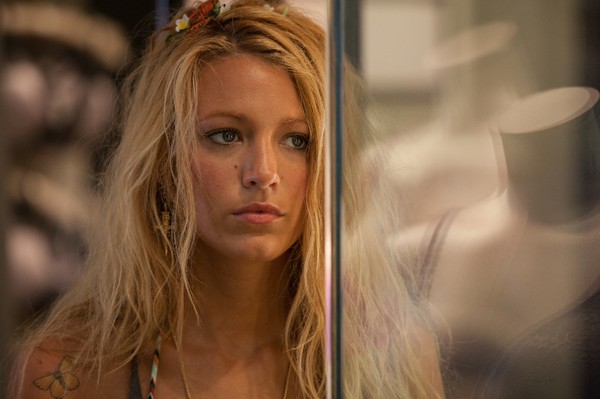 Savages is the story of two young hot shot pot dealers and their hot stuff love struck girlfriend, who the boys share like some sort of used car. Aaron Johnson (Kick-Ass, 2010) plays Ben. A shirtless hippy with bad dreadlocks, he also fittingly has a degree in business and agriculture. Taylor Kitsch (John Carter 2012) plays Chon. He has a better haircut, keeps his shirt on (mostly) and has a degree in cracking skulls. The boys patriotically join America's war effort to bring back the world best marijuana from Afghanistan. Bringing the premium weed back into the US of A, the boys then start their own cultivation and distribution network. This culminates in heady montages that show the hippy doing his completely unbelievable charity work, the jock working on his tan and the girlfriend sleeping with both of them. Through all this the young entrepreneurs ignore the one golden rule: don't get high on your own supply. Soon enough things turn bad when the terrible two turn down an offer for a large-scale distribution deal with a prominent Mexican drug cartel; a cutthroat operation run by the ruthless widow Elena (Salma Hayek). She has the boy's girlfriend O (Blake Lively) kidnapped and held captive to manipulate Ben and Chon into succumbing to her demands.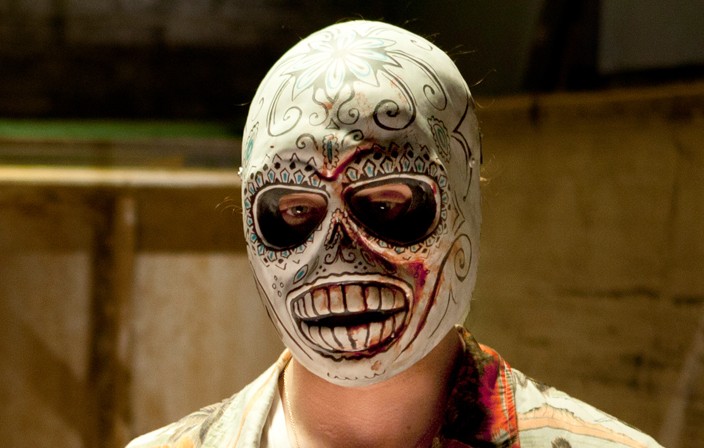 Savages is a film made in the editing room. It is extremely vibrant and energetic almost throughout the entire piece. The production bursts with sun and color, but is also gritty and dank when needed. The soundtrack works well and is edited into the piece the way one would expect from a film with this kind of cast, like a music clip. This approach starts to wear off in the second half off the film and the weakness in the script becomes very apparent when the dramatic turns are presented. Benicio Del Toro adds some flavor to the piece, as does John Travolta. Neither performance is enough to elevate the soap opera posing of the main cast into what you want to expect from an Oliver Stone film. Lively and Kitsch need to stick to their television shows, where pouting and wincing actually count for a mature display of internal emotional torment.
This is a watchable film with some suspense and action. It is also brutally graphic, poorly acted by the mains and containing the stupidest ending to a film this year so far. For audiences expecting a hard-hitting Stone flick, you will be disappointed. The film feels more like a cast off Bruckheimer effort than a piece of work directed by an American cinematic veteran. Younger audiences will get a kick out of the sun, sex and smoke vibe that Savages offers up before its violent conclusion. Hopefully we haven't seen the best from Stone. Maybe next time he should look at a more engaging story and also avoid the football jocks and Gossip Girls in the casting call.