Rare Exports: A Christmas Tale
Reviewed by George Constantin on December 4, 2010
Icon presents a film written and directed by Jalmari Helander
Screenplay by Jalmari and Juuso Helander
Starring: Onni Tommila, Per Christian Ellefsen, Peeter Jakobi, Tommi Korpela, Jorma Tommila, Ilmari Jarvenpaa.
Running Time: 84 minutes
Rating: M15+
Release Date: December 2, 2010 (limited)

8/10

Rare Exports is unlike any Christmas tale you have seen or likely to see for a very long time. This entirely original, one of a kind film directed by Finnish filmmaker Jalmari Helander is a finely balanced blend of horror, suspense thriller, fantasy, and black humour.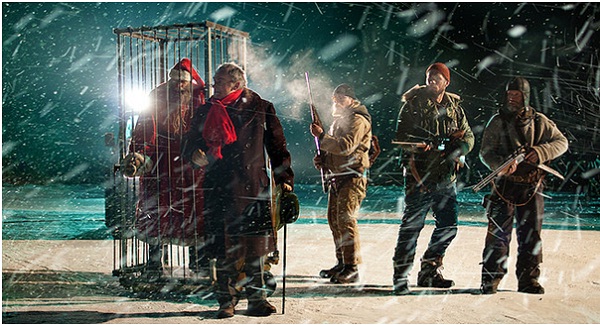 On Christmas Eve, American archaeologist Riley (Per Christian Ellefsen) is excavating in the Korvatunturi mountains in a remote region of Finland when he stumbles across a large burial mound, and an unconscious naked old man found in a wolf trap (Peeter Jakobi). Soon afterwards, strange things begin to occur in and around the small village where 10 year boy Pietari (Onni Tommila) lives with his single father Rauno (Jorma Tommila). These include the mutilation of a reindeer and the disappearance of a number of children, which includes Pietari's best friend Juuso (Ilmari jarvenpaa). Who is this wild, ugly hairy old man who's been kept under close watch by a group of hunters? He looks nothing like a 'Coca-Cola Santa' as the young Pietari calls him. And who on earth are these strange elf-like creatures who seem hell bent on rescuing the old man from his captors?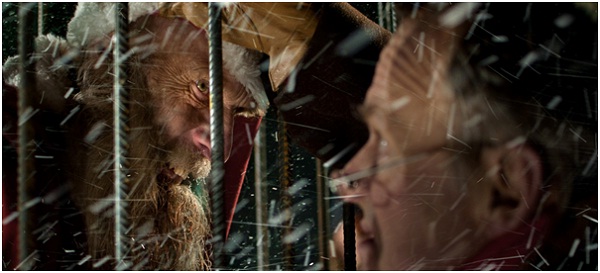 The film has a number of twists and turns, and Helander saves the best for last, and (for those unfamiliar with his previous works), an explanation of what the title stands for. While somewhat slow at times, the finale is well worth the wait. Among the all-male cast, Tommila is superb as the child protagonist Pietari, easily stealing every scene. Jakobi, too, is outstanding as the menacing and mysterious old man of the mountains, and so is veteran stage actor Ellefson as the enigmatic Riley.
Rare Exports : A Christmas Tale is Helander's first feature film which he based on two earlier shorts that have developed a cult following on the Internet – Rare Exports: The Official Safety Instructions (2005), and Rare Exports Inc (2003). This feature adaptation is guaranteed to please the most hardcore of this filmmaker's growing legion of fans, and is particularly notable for cinematographer Mika Orasmaa's superb camera work; some of the snow vistas are among the most stunning ever filmed.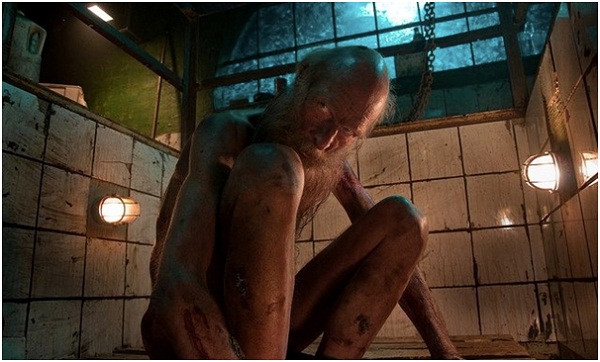 The film is entertaining and provides a much darker, yet amazingly refreshing take on Christmas, told from a 'twisted' Finnish perspective in the tradition of the great Finnish filmmaker, Aki Kaurismaki, and while Helander was clearly attempting to subvert the spirit of Christmas, he doesn't rip it apart so much and just giving it a wink and a nudge. The film is rated M for some full-frontal male nudity and highly recommended to audiences tired of re-runs of It's a Wonderful Life and White Christmas. If you enjoyed Bad Santa, this is definitely one for you.