Australian superstar Nicole Kidman was nominated for the Oscar for her portrayal of grieving mother Becca in John Cameron Mitchell's film version of the David Lindsay-Abaire play. Becca and husband Howie (Eckhart) lost their young son Danny, who ran into the road chasing a dog. They are forced to navigate the complex emotional reaction to an event in life that really shouldn't be: a parent's loss of a young child.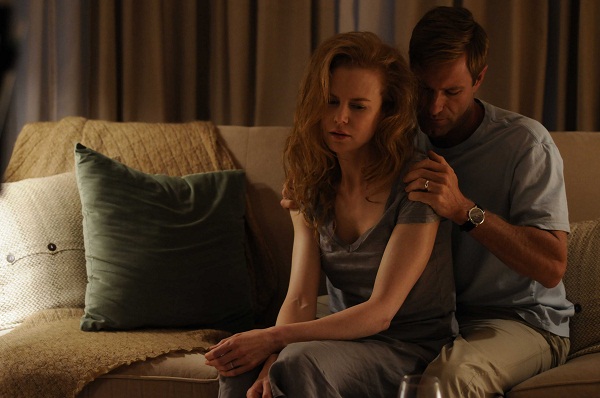 Becca's mother Nat (Dianne Wiest) and sister Izzy (Tammy Blanchard) are in the background, trying to help the increasingly introspective couple. Becca's mother lost a son herself but Becca doesn't view the loss of a drug addict in his 30s in the same league of remorse. The couple attend a kind of group counselling session once a week, where Howie becomes increasingly involved with serial attendee Gaby (Sandra O). This place is not Becca's kind of place so she end up leaving which opens up all sorts of possibilities. On the side, she has been communicating with the teen driver responsible for her son's death, Jason (a superbly cast Miles Teller). For me, this is the most poignant aspect of Rabbit Hole: it charts territory that is emotionally testing and considered socially taboo. "How could she?" a little voice keeps niggling. Her husband is understandably and convincingly confronted between the fraternisation of his wife with his son's killer.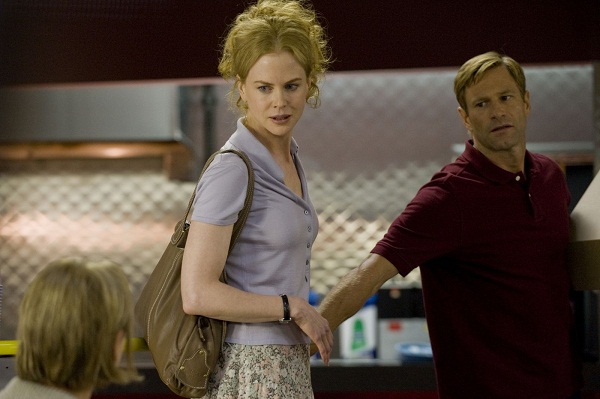 The performances are brave and uncompromising. There are also moments of levity strewn throughout so we do not get bogged down by the overwhelming sadness. We cross the minefield with them and it's not always dark. It's quite a familial excursion for Mitchell from his previous film Shortbus, and that's an understatement. He manages to capture and illustrate family (both the immediate and the extended) beautifully. The message that time and love can and often do heal the gravest wounds is in the fore, especially at the end. I found this a great thing to take away and there was no didactic overhang, always a risk in more saccharine versions of such dramas. This is an enjoyable movie.