Michael Bay's Pain & Gain is an ugly film. It's retraces a terrible case of kidnapping and torture, but trivialises and commercialises the crime by turning it into a comedy. The Transformers director would argue he's satirising the American Dream with this insane but true story of a bodybuilder who kidnapped a client and stole his entire lifestyle. In reality, this is third-rate material. It is an over-pumped imitation of Scarface but with Bay's idiosyncrasies. It's louder, dumber, crasser, and more offensive than the other two versions and cynical enough to pass its failings off as a reflection of its characters, while exhaustingly basking in the very same excesses it wants to criticise.
Hollywood resurfaces the Scarface story when America is in economic strife. The best Scarface movie is the 1932 film by Howard Hawks and Richard Rosson. Paul Muni's gangster Tony, who rose through the ranks of the mob by eliminating his enemies, reflected the greed of the Great Depression era. The American economy collapsed because of over-production, stagnant lower class wages, consumer excess and the fall of the stock market.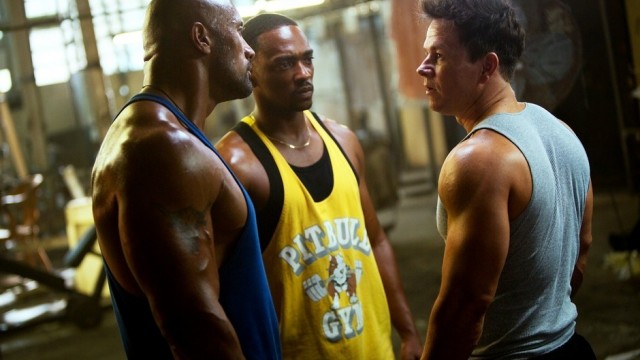 Scarface was remade by Brian De Palma in 1983 to further comment on greed and America's new economic recession. President Ronald Reagan introduced "Reaganomics" including the "trickle-down" theory. Corporations were given large tax cuts so the wealthy would earn more and therefore spend more on investments. This was meant to increase jobs and salaries for the lower class. It was an economic disaster that only benefitted the wealthy. The gap between the rich and poor by 1989 was according to MSNBC the biggest since 1947.
Post-Global Financial Crisis, Hollywood continues to see the bankability of Scarface. Another remake is due next year. Despite being released now, Bay's film is adapted from a 1999 article series in the Miami Times by Pete Collins. The film takes place between October 1994 and June 1995, Mark Wahlberg plays Daniel Lugo, a personal trainer dissatisfied and jealous of his wealthy client Victor Kershaw (Tony Shalhoub).
A motivational seminar from Johnny Wu (Ken Jeong) encourages Daniel to start acting in life. He hires two men to help him kidnap Victor. The first is fellow trainer Adrian Doorbal (Anthony Mackie), who is being treated for impotency by Robin (Rebel Wilson). The second man is Paul Doyle (Dwayne 'The Rock' Johnson), who has done time, but is now sober and has found religion. After bumbling their way through the kidnapping, they torture Victor, forcing him to sign over his property. Also involved are Sorina (Bar Paly), an immigrant girl Daniel has told he is CIA, and Det. Ed DuBois (Ed Harris), a private investigator who comes out of retirement to pursue the group.
The articles can be read online. It's surprising how much of the story is actually true. There are compromises, like certain characters erased and details about Daniel's life drastically changed. What's more dispiriting is the flippant treatment of this story and the tonal instability. The humour is broad, juvenile and unfunny, compounded by a mean-spiritedness that attacks people of all shapes, sizes, genders and ages. Some scenes, including the dismemberment of a body, are so grotesque that I struggled to continue watching.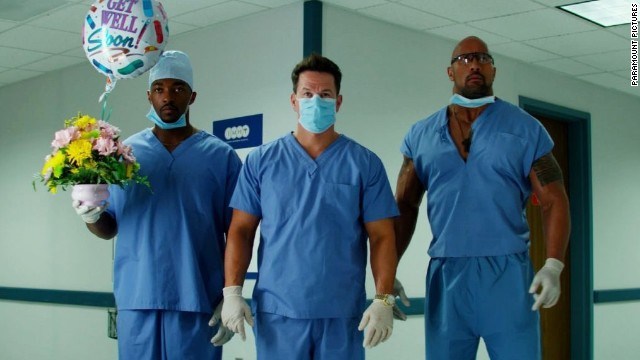 An extract from Collins' article describes the real Victor's torture: "Now he learned quickly what being a prisoner of Lugo was like. For two hours he felt the electric lash of the taser gun, the explosion of punches, the pistol-whippings. The men took his all-weather lighter and burned him on his arms and chest." It's hard to see how any of these experienced actors, none of whom are convincing, saw the funny side of this or the appeal of their characters. Isn't it time Rebel Wilson was given a role where she can provide more than just punch lines?
The technical aspects remind us why Michael Bay is such an awful director. The actors are framed with titled camera shots for no particular reason and the frazzled pacing of the movie doesn't allow time for scenes to unfold. There's no feel for any tension. The sunshine, swimsuits and cars of Miami are photographed with high colour saturation and an adolescent perverseness so that the film resembles a pop music video when it should be a critique of capitalist greed. Catchy but obvious song choices like Gangster's Paradise by Coolio compromise the soundtrack.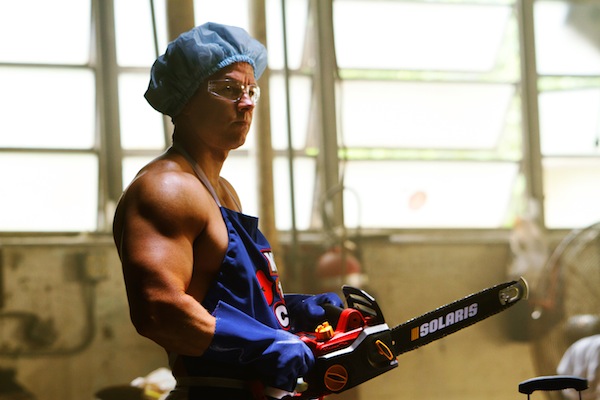 If the film is about a man who wants too much and blindly thinks he can profit off America by cutting corners, then inspiration wasn't too far away. The excesses of this nasty, repellent film are as hypocritical as they sound. Michael Bay should stop being a "do-er" and start being a "don't-er".