One Day
Reviewed by Damien Straker on August 24nd, 2011
Universal Pictures Australia and Focus Features presents a film directed by Lone Scherfig
Screenplay by David Nicholls based on his novel "One Day"
Starring: Anne Hathaway, Jim Sturgess and Patricia Clarkson
Running Time: 108 minutes
Rating: TBA
Released: September 1st, 2011

4/10
In the late 80s a girl named Emma (Anne Hathaway) is a college student who meets fellow graduate Dexter (Jim Sturgess). They're about to sleep together one evening but decide to remain friends instead. Over the course of twenty years we see how circumstances and other people have kept them divided when they just want to be together. Dexter finds himself hosting a ghastly television show, while being warned by his sick mother (Patricia Clarkson) that he isn't a particularly nice person anymore. He insists that he just wants to have fun, despite being critically panned and moving between women. Emma works her way up from a job in a fast food restaurant, to a teacher and then eventually into a successful author. To the distress of Dexter she has a serious relationship with an obnoxious comedian, which puts her real desires on hold. Late in the timeline, Dexter is married rather unhappily and has a baby girl to look after.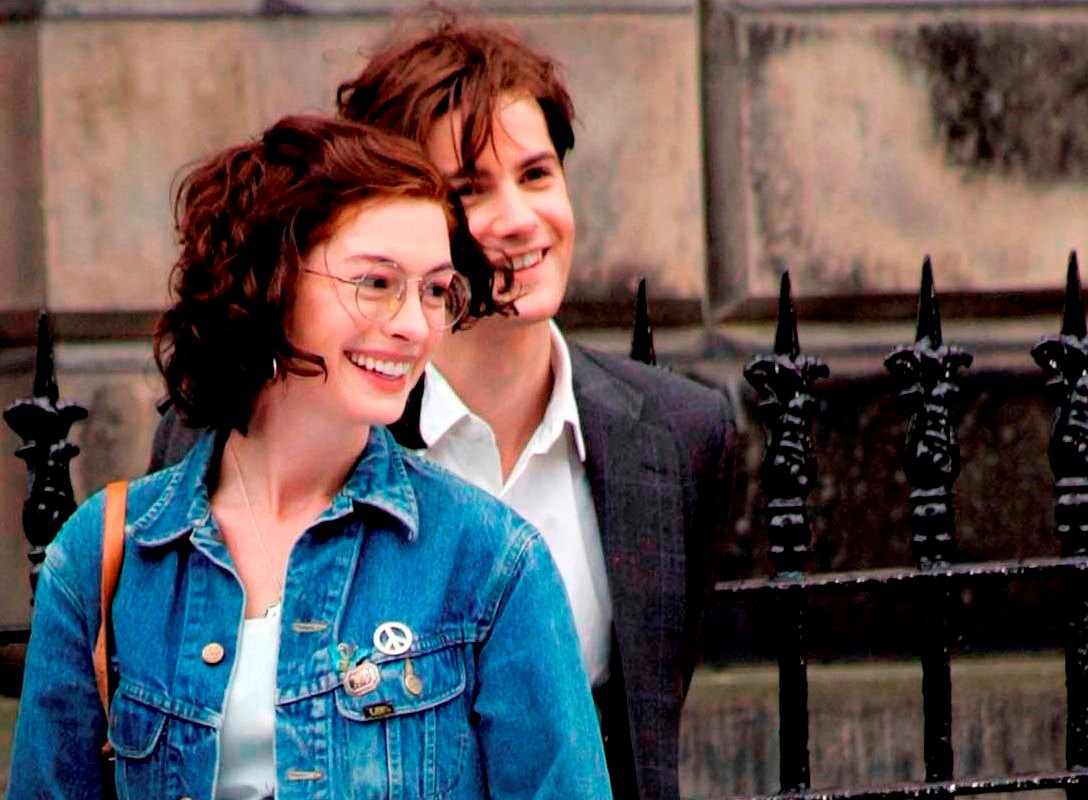 An unlikeable leading man makes this one day too many. It's impossible to say what type of movie One Day is. It postures as a comedy but it barely raises a single laugh. And though it also lacks dramatic impact for much of its length too, its one climax is so shocking and over the top that it will leave a sour taste in your mouth. Do not consider this as a date movie. You will not be popular. You also have to wonder late in the movie what the point was. Director Lone Scherfig (An Education, 2009) tries to end things on a very syrupy note. That's very nice for one of the characters but unrewarding for the audience who have waded through twenty years in the lives of these unappealing characters for nothing. The message is ultimately a very obvious, unoriginal and simple one: that life pulls people in opposite directions but happiness can be found in one single moment. Using an extended chronological structure is a gimmick. It allows for little onscreen titles to appear in the frame, just like in (500) Days of Summer (2009) but it refuses to enrich character. A film like Blue Valentine (2010) is infinitively more intelligent because it realises that character is structure. It contrasts the past and present day to visualise the changing personalities of its leads and the impact on their relationship. The script by David Nicholls, adapting his own novel, lacks this kind of sophistication.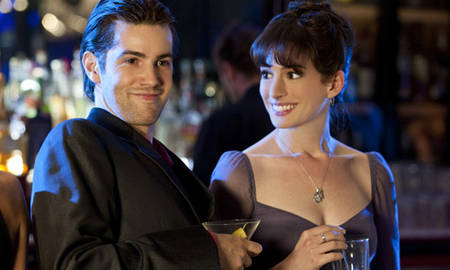 Having the film move through such an extensive period suggests that there will be arching transformations in the characters. But unfortunately Sturgess remains continuously unlikeable all throughout this movie. His character is arrogant, rude, promiscuous and irresponsible. And briefly touching on his fractured relationship with his parents does not make him anymore sympathetic. Patricia Clarkson is barely in this movie because she has so few scenes and I wasn't moved by her appearances as the film intended. One of the golden rules of the romantic comedy is broken here: you don't understand why Emma and Dexter belong together. This is a detriment to the film's plotting and the motives of the characters. We're left wondering what this apparently sophisticated woman continues to see in this buffoon, especially when she's already with better company. Even after that huge climax Dexter still has a moment of madness. Only at the very end does he wake up to himself. The actors aren't really to blame. Anne Hathaway is such a pleasant actress in almost everything she does, comedy or otherwise. But this sketchy, underwritten role wastes her talents and doesn't stretch her chops at all. She's made to look dorky and uptight with her oversized glasses, only to move into little but quirkiness. And Jim Sturgess who I liked in Across the Universe (2007) and The Way Back (2010) is gifted too, with no shortage of personality. He just happens to be playing a real jerk. If that's what he intended, he certainly succeeded. As far as the rebirth of frank romantic-comedies goes this is a pretty uninspired and limp entry.