Thanks to director Paul Weitz and stars Robert De Niro, Ben Stiller and others, there is now a Focker trilogy. The ensemble cast's characters (Stiller especially) have understandably matured since 2004's Meet the Fockers - Nurse Greg Focker (Stiller) is now the father of two children. With the US holiday season approaching, it's only fitting that oppressive father-in-law Jack Byrnes (De Niro) come to stay for the holidays, no doubt hoping to increase the torment. He's not in optimal health and decides it's time to consolidate the Byrnes family legacy.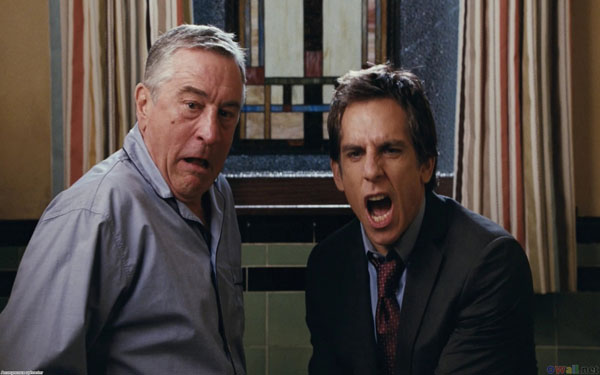 Byrnes becomes suspicious of his son-in-law (naturally), and decides to find proof of his cheating on daughter Pam (Teri Polo). It doesn't help that Greg is in the middle of a promotional campaign for erectile dysfunction with a sexy pharmaceutical rep (Jessica Alba). His own parents are pursuing their passions, with mother Roz (Streisand) a successful sexuality TV show host and father Bernie (Hoffman) off in Spain to experience the sensuality and sexuality of the flamenco. The globe-trotting mate of Greg, Kevin Rawley (Owen Wilson), is thrown into the mix as a bit of chaos and possible love rivalry. He's too zen for everyone's good, which only raises the comedy...or so the filmmakers' may have hoped.
I found Little Fockers somewhat charming and kooky, as well as endearing, but in no way super-hilarious, and not as successful as Meet the Fockers, the second instalment. What made that work was the overwhelming screen presence of Hoffman and Streisand playing the off-beat Jewish parents. They get much less screentime in Little Fockers. In fact, I read somewhere that Hoffman did not wish to appear at all when Weitz replaced original director Jay Roach, but was persuaded to shoot a handful of scenes. You can tell his heart is not in it.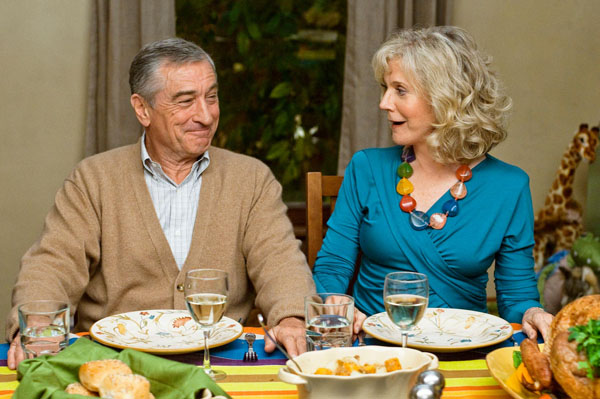 The Stiller-De Niro (Focker-Byrnes) dynamic is also running out of steam and the injection of children did not really revive it (with the possible exception of a scene involving a midnight injection!). There is also some play around the kids' application for an elite pre-school where the wonderful Laura Dern plays Prudence, the principal.
If you have seen the other two Fockers movies, your curiosity will be sated by sitting through this. If not, the third instalment is not the best way to get to know the Focker franchise and I would advise against it.