Jack Reacher is based on the series of novels by British writer Lee Child about a retired military police officer who happens to make an excellent detective and of course fighter. These books also make the perfect airport novels so if you're expecting a great literary work you might want to give the books and the movie a miss. Airport novels are generally designed to give the reader a quick way of escapism with a rather fast-paced plot, generally lacking anything substantial and a touch of adventure and intrigue. The same can also be said about the film.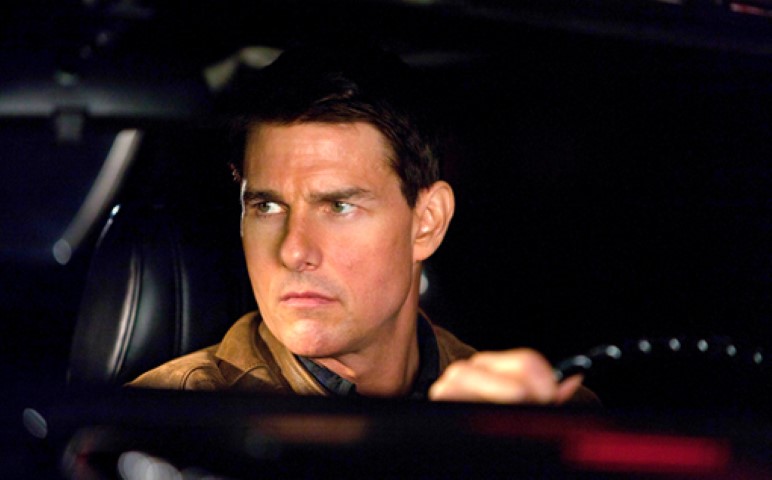 In essence, Jack Reacher is a fun Hollywood thriller that is ultimately enjoyed at the time yet forgettable in the long run due to the clichés and blasé plot. In terms of story, it revolves around Jack Reacher (Tom Cruise), a former military officer of the military who is not only quite heavily decorated but has become a ghost since leaving the army. You will only find Reacher if he wants to find you.
However when a former sniper from the Gulf War called James Barr (Joseph Sikora) randomly shoots five innocent people, he is quickly brought into custody thanks to his fingerprint conveniently found on a coin at the scene of the crime. Ironically, he asks for Reacher by name. On the way to the gaol though, Barr is beaten to a comatose state. Through some twist of fate, Reacher is hired by Barr's lawyer, Helen Rodin (Rosamund Pike) who happens to be the District Attorney's (Richard Jenkins) daughter as she believes that her client deserves a fair trial. Things are never that simple.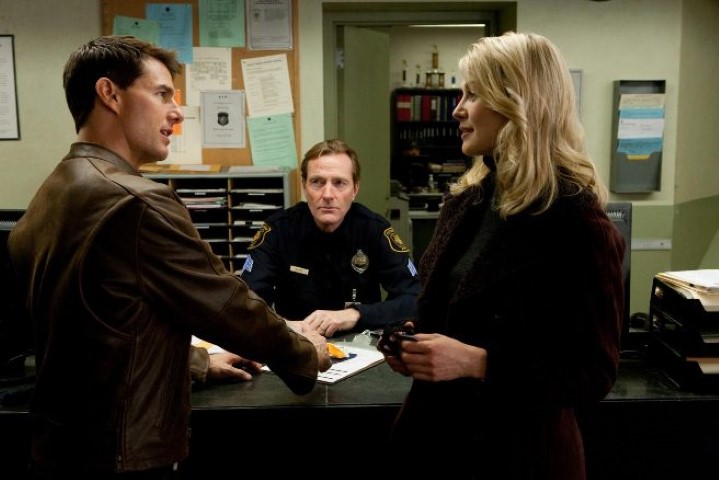 While Reacher begins his investigation, he soon discovers that it appears Barr was set up by a scarred Soviet Gulag survivor called Zec (Werner Herzog) which creates this wild game of cat and mouse with the film being dubbed part Jason Bourne (true) and part Dirty Harry (also true). Even though the movie is cliché driven and feels like an 80's crime thriller, the saving grace of the film is Cruise himself.
He plays the stoic anti-hero perfectly and even though the world is falling apart around him, he never manages to raise his temper and keeps his cool. The character is written well, although in an 80's action hero type way. Complementing Cruise is Herzog who plays the cold-hearted villain well and would not look out of place in a Grimm brother novel.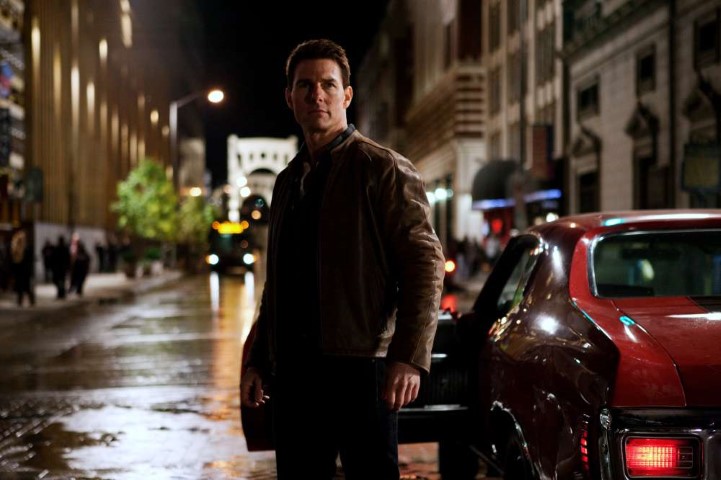 The real nemesis for Reacher is Charlie, the right hand man of Herzog and is played by Jai Courtney (Die Hard 5). It will be interesting to see if he can break the mould of his character in the aforementioned film. There's even a great cameo from Robert Duvall that almost plays the father figure to Reacher and of course, Rosamund Pike who plays the damsel in distress and adds a touch of realism to the plot.
In the end, Jack Reacher is an average action movie plot that features some great action scenes and one-liners. Cruise is definitely the star of the film and even though some fans of the novels may be upset in his casting as apparently Reacher was 6'5" in the novels, Cruise is probably what this movie needed if there are to be other films in the future. It's a standard Hollywood action film that manages to tick all the right boxes but doesn't try to go out on a limb.