As I sat watching Jackass 3D, a particular scene had me really amazed. I found myself sitting among hundreds of people watching a group of grown men watch a man fart. Sure, he had the unique ability of farting on cue and could aim and blow a dart at a balloon, which is pretty amusing in a twisted and perverse kind of way, but way the Jackass crew were reacting to this particular stunt would make you think that Charlie Chaplin had risen from the grave and was holding a private show for the lads. It astounds me that in 2010, cinema audiences will turn a blind eye to dozens of expertly crafted and highly engaging films and instead flock en mass to see a bunch of grown men carrying out juvenile and deadly stunts that will surely get one of them killed very soon.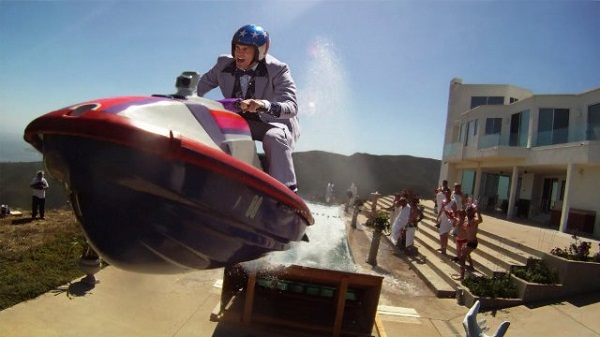 The Jackass boys take their antics to all new levels in their third cinematic outing.
Jackass 3D is the third installment in what I hope is a trilogy, inspired by the popular MTV show of the same name. Basically, actor and 'comedian' Johnny Knoxville leads a rag-tag team of socially defective men (or should I say boys?) who film themselves carrying out stunts with the sole intention to shock. Usually these gags will involve bodily excretions of some sort and the impact of a heavy object to someone's groin or head. The Poo Cocktail Supreme stands as the most disgusting of these stunts – all I'll say is that it involves a Port-a-Loo, a sling-shot and Steve-O. Sweat Suit Cocktail and Toy Train Eruption are two moments I'll never forget. Let this be my warning to you – this film is not for the faint-hearted.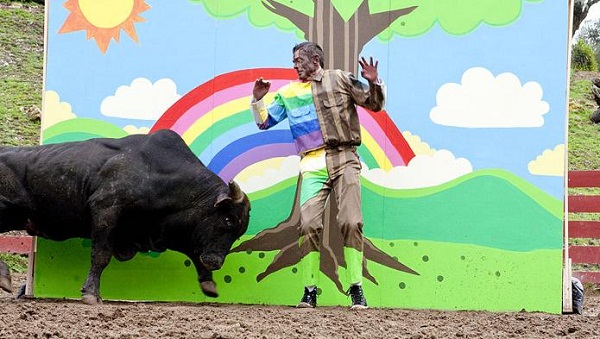 How Johnny Knoxville is still alive and kicking is beyond me.
The truth of the matter is, Jackass 3D made me laugh, cringe and curse, essentially achieving all that it set out to achieve. While I wasn't exactly entertained, I felt myself glued to the screen, waiting to witness how these morons would pull off something even more idiotic than the previous stunt. Why the Jackass team felt it necessary to present the film in 3D is a mystery to me. Apart from the odd airbourne dildo, this gimmick is not used to the extent it could have been and much of the film seems very flat. The opening and closing sequences are quite impressive, using hyper-slow motion and a cacophony of colours and explosions to temporarily give the illusion that this film has some artistic merit.
There will certainly be an audience for this film, which concerns me. My appeal to you is this: before you hastily fork out $22 for this film, give some consideration to the other more worthwhile films on offer.