I'm surprised that no one has done this before... capture butterflies with 3D film technology because the result is amazing. Not only do the butterflies appear to be flying out of the screen but IMAX Melbourne's Flight of the Butterflies documentary is the must see IMAX film of 2013 due to its spectacular 3D cinematography.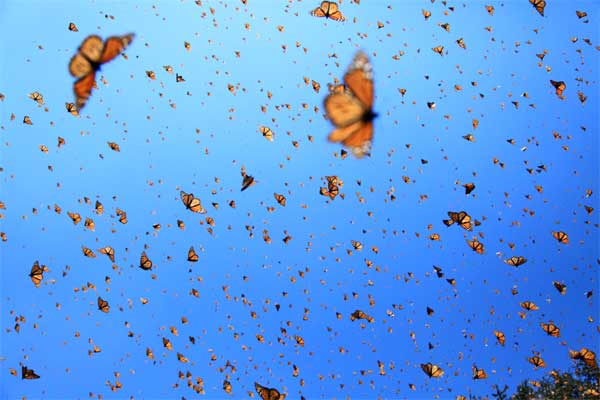 Directed by Mike Slee, Flight of the Butterflies takes the viewer on the amazing migratory habits of the Monarch butterflies that from the get go immerses you into their journey. The documentary also goes into explaining their birth, life and death as we discover one man's dedication (40 years to be precise) to uncover where Monarch butterflies in the United States migrated to.
The story of Flight of the Butterflies begins in the early part of the 20th century that saw a young Fred Urquhart become fascinated with the Monarch butterflies which lead him to become a zoologist. Gluing numbers to their wings, Urquhart and hundreds of volunteers from around America were attempting to break the mystery surrounding these butterflies.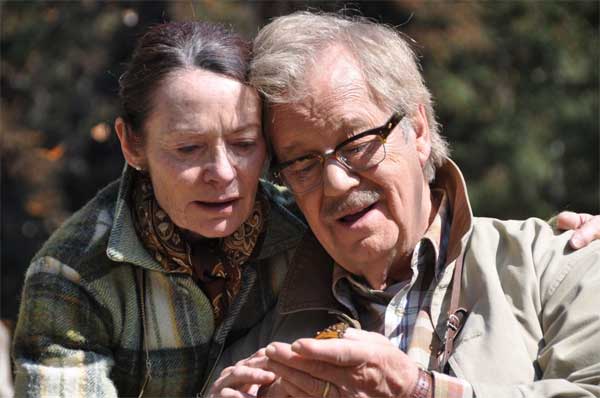 It was not until 1975 and with the help of Kenneth Brugger and his partner Catalina Trail that the puzzle was finally completed for Urquhart as these butterflies migrated to a dozen isolated mountaintops in Mexico. Unfortunately Urquhart passed away in 2002 but I'm sure this dedicated zoologist would have been amazed by his story on the IMAX screen, especially the 3D butterflies. However this story is not complete as the documentary follows one butterfly called Dana and her journey from North America to Mexico. Seeing the Monarch eggs turn into caterpillars and then butterflies is quite fascinating to watch.
Final Thoughts?
The cinematography used in Flight of the Butterfly is unparalleled and really draws you into their story, especially with the crafted use of 3D that really does it make appear that butterflies are flying around the IMAX cinema. With over a billion butterflies in the air, not all make the perilously journey to Mexico but for those that do, they become the parents of the next generation of Monarch butterflies. Best of all these sites in Mexico are now listed as World Heritage Sites that will hopefully secure their future on planet Earth.
Highly Recommended!