Tim Burton's DARK SHADOWS is based on the 1960's TV series and stars the enigmatic Johnny Depp as Barnabas Collins, a recently freed vampire/playboy who once again walks the streets of the fictitious city of Collinsport in the 70's. Barnabas was forced into this predicament when he spurned his lover Angelique Bouchard (Eva Green) in the late 1700's when he refused to profess his love towards her. To use an overused quote, hell has no fury like a woman scorned, especially a witch of Angelique's calibre who not only cursed the Collins family from ever finding true happiness but also turned Barnabas into a vampire where he was finally imprisoned by his townsfolk for almost two hundred years.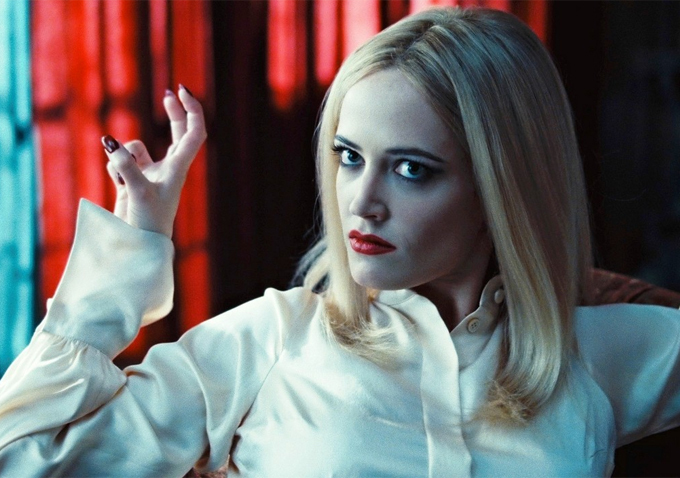 196 years later, Barnabas is unwittingly freed by a group of workman in 1972 where he vows to restore both the wealth and family name of the Collins. However when he returns to his old family home, he discovers that another Collins family now lives there that is led by their matriarch, Elizabeth Collins (Michelle Pfeiffer). Elizabeth is joined by her daughter Carolyn (ChloŽ Grace Moretz), brother Roger (Jonny Lee Miller) and his son David (Gulliver McGrath) plus Doctor Julia Hoffman (Helena Bonham Carter) and their groundsman Willie Loomis (Jackie Earle Haley).

Although the cast seems like a Tim Burton family reunion, it unfortunately fails to reach the heights of his previous films. The rather lacklustre script creates this rather ordinary Tim Burton film that uses elements from all his other movies and creates this enjoyable but rather forgettable movie. The highlight of the movie, apart from the amazing use of IMAX is the cinematography of Bruno Delbonne and the Gothic like sets. Depp should also be commended as the proud yet oddly depressed vampire as he attempts to reclaim his life but other actors in the movie such as Helen Bonham Carter, Jonny Lee Miller and Christopher Lee have little use in the story whatsoever.

Eva Green is the star of Dark Shadows as the wicked witch Angelique who has some of the best lines in the movie as does Michelle Pfeiffer as the overprotected mother of the Collins family. The love interest of Barnabas (Bella Heathcote) also takes a backseat which creates this strange myriad of almost guest stars in the film as opposed to main roles. Even though the movie misses the mark, there are some amusing scenes such as Barnabas describing American rocker Alice Cooper as the ugliest woman that he has ever seen or the supernatural love scene between our dark hero and the witch Angelique. Unfortunately for Dark Shadows, it seems that Burton has been resting on his laurels a little too long... it shows.