Hugo (3D)

Reviewed by Damien Straker on January 19th, 2012
Paramount Pictures presents a film directed by Martin Scorsese
Screenplay by John Logan, based on the novel 'The Invention of Hugo
Cabret' by Brian Selznick
Starring: Asa Butterfield, Chloe Grace Moretz, Ben Kingsley, Sacha Baron
Cohen and Emily Mortimer
Running Time: 126 mins
Rating: PG
Released: January 12th, 2012

9/10
In the 1930s, a young boy named Hugo (Asa Butterfield) lives in the tunnels of a Paris train station. He comes from a family of clockmakers, including his father (Jude Law), who died in an accident. Hugo spends much of his time stealing from people in the station and avoiding the crippled inspector (Sacha Baron Cohen) and his dog. One day Hugo is caught by the crusty old toyshop owner Georges Méliès (Ben Kingsley), who was once a silent filmmaker. He takes Hugo's notebook, which has cryptic drawings in it and refuses to give it back unless he works for him in the store. Hugo needs the notebook to unravel the secrets of the automaton that his father left him. Aiding him in his quest to discover the purpose of the machine is Georges' goddaughter Isabelle (Chloë Grace Moretz). They have many adventures, including sneaking into a cinema to watch silent films together.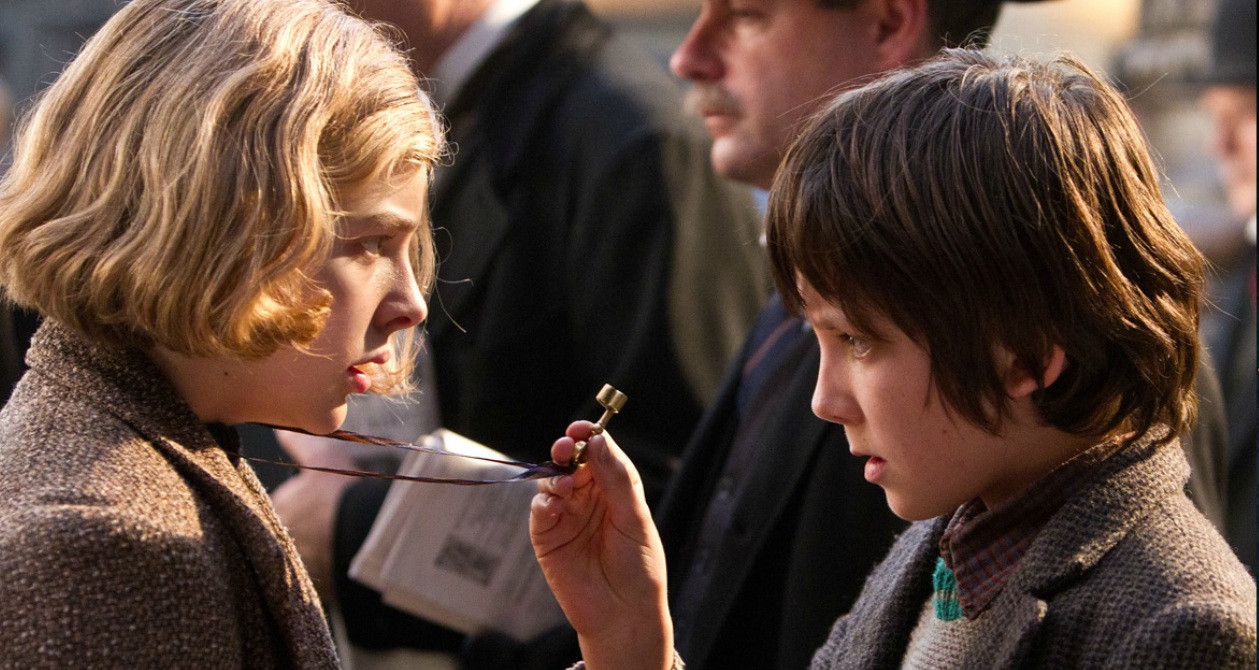 There is no such thing as a kids film anymore. More accurately, as the quality of animation has steadily risen, major studios like Pixar have matched their technical achievements with narratives that are emotionally and humanly complex. Pixar has openly stated that they don't make films for children, they make films for everyone. Although Hugo is not an animated film, it reminded me pleasantly of this rather old fashioned attitude to cinema. This is a return to traditional family entertainment at its most charming, intelligent and beautiful. It is also one of Martin Scorsese's most unique and personal films, one that speaks to multiple generations and reminds us that he is still a master craftsman. It is important to consider some of the autobiographical details that attracted Scorsese to the film. As a child in the early 1940s, Scorsese was often kept in isolation because he suffered from terrible asthma. The only accessible activity for him was to be taken to the cinema to watch movies. These are important staples in Hugo's narrative and its formal composition.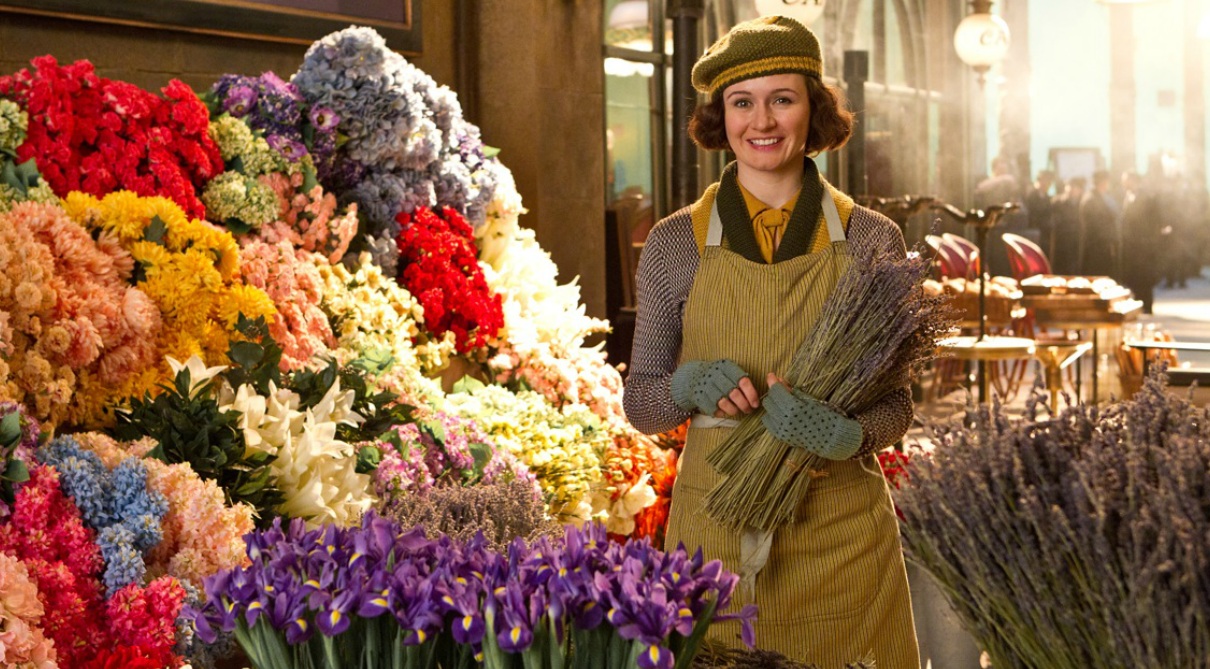 The opening establishment shots of the film are sumptuous, overlooking the Parisian rooftops littered with snowflakes. The ice is symbolic because in conjunction with Scorsese's subtle blue colour filters and dark shadows, he constructs a lonely vision of an isolated childhood, one that is spent in dark, steamy tunnels. By contrast, the station is filmed with brighter tones and is more spacious to accommodate the mass number of bodies pouring through. Many of these characters are dressed with muted, grey and brown costumes to reflect the sombre tone of the period. Scorsese is a director of great experience and one who continually associates stylisation with purpose and effect. This extends from his fine attention to detail for the period and into the third dimension. The 3D technology is not an afterthought but employed to accentuate the height and the depth of rooms. It enhances not only the shape and the character of the architecture but it also increases our involvement with these spaces too.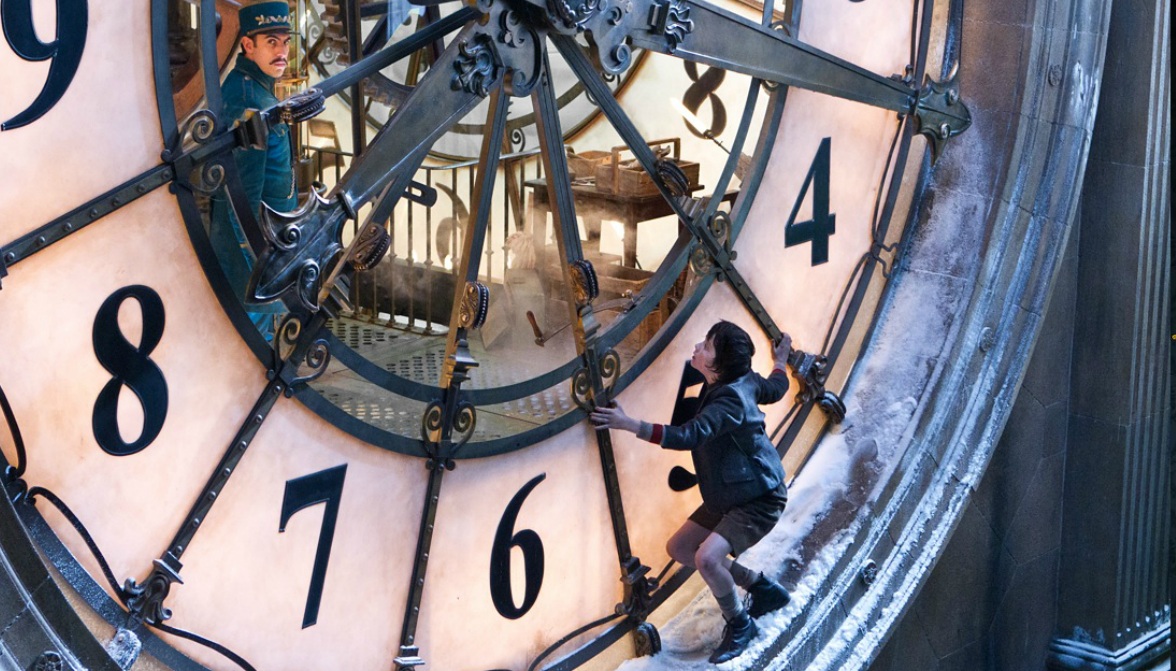 With a screenplay by John Logan, adapted from Brian Selznick's novel, the narrative strikes a perfect balance for both adults and children, further blurring the lines between what is a kids film and pure family entertainment. The film is classically told, meaning that it unfolds at a very leisurely pace. This will be a testing element for small children (and some adults) but it is also highlights one of the most satisfying elements of the narrative: its patience. Scorsese takes such care with what is essentially a mystery but an extremely comprehensible one. We are hooked by who these fascinating characters are and then with each act their stories and motives unfold with utter clarity. It really makes each piece of the puzzle more rewarding and it is further aided by strong levels of continuity between each thread. Although the film is pegged as a family film, it is one concerned by loss, failure and repressed memories. Yet it is also a celebration of our artistic sensibilities that make us human. The film argues, quite rightly, that humans are systematic and mechanical in their habits and flaws. Yet unlike machines, humans have personal thoughts and there is often a desire to not only change our lives but to celebrate and share our experiences through modern inventions, like cinema. Is there a more beautiful, life-affirming message than that? Scorsese's love for cinema and the way that it unites people is to me a deeply moving quality, one that comes out most poignantly through his seamless mixture of silent films and 3D technology. The combination of the two is further evidence of cinema's irrefutable sustainability.
The humanity, crucial to the film's messages, is provided by a cast of distinct, colourful characters and faultless performances. Butterfield is a revelation as Hugo, a completely natural little boy, with such fierce determination and backbone. Yet it is the sense of vulnerability, loss and emotion that makes him a sympathetic and compelling lead of great conviction. His partner in crime Chloë Grace Moretz is entirely different but no less appealing. Her warmth and her enthusiasm for adventure, courtesy of her expressive face, are infectious and irresistible qualities. She's a wonderful pint-sized sidekick. Kingsley is once again all class. The strength of his performance is that he is so cold early on and yet by the end of the film, as we come to understand his existence, he moves us more than we could ever expect through his heartfelt transformation. Sasha Baron Cohen and the delightful Emily Mortimer, playing a florist, share a sweet subplot together and he's surprisingly restrained for once. Although I could have done with perhaps one less chase scene and a few more moments with her character as she has the most endearing presence with almost any film she is in. These performances are collectively linked together by loss, meaning that Hugo is dark, sometimes sad but eventually uplifting; a family film built on the oldest and newest techniques of storytelling. It is in every sense a film for everyone.