Hot Tub Time Machine
Four mates are stuck in a rut, but they get a chance to brighten their future after a night of drinking in a ski-resort hot tub takes them back to 1986!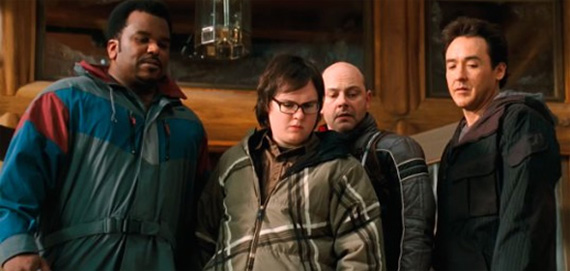 Hot Tub Time Machine is a great title for a start, the kind that is so whacky itís worth the ticket price alone. The movie itself is just as fun, as the picture believes in quick jokes, and not setting up typical comedic set-pieces that often fall flat in movies like this, and of course thereís plenty of 80s references to laugh it up. A time-travel comedy and a nostalgia fest, especially with 80s teen icon John Cusack, this is one not to be missed.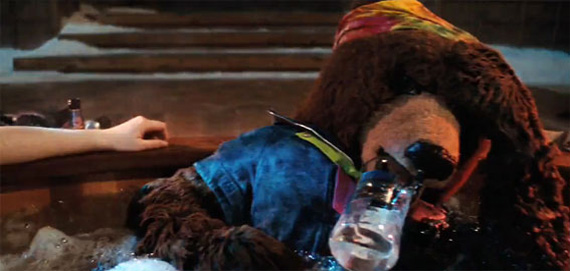 Cusack plays Adam, who's down after his girlfriend leaves him. Craig Robinson is Nick, unhappily married. Rob Corddry is Lou, a loser whose suicide attempt reunites the estranged former teen pals. Their meeting ends up in a ski trip reunion which lands them in 1986 thanks to a magic hot tub. Ridiculous you say? Exactly! There are many laugh-out-loud moments, and this is a one one-joke movie that keeps you happy the entire running time.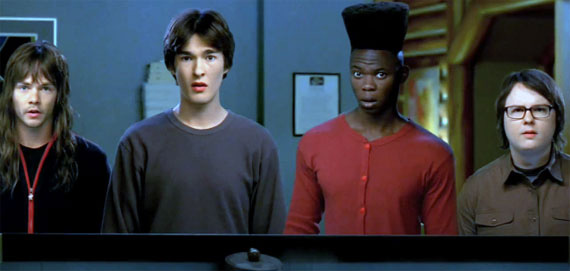 Cusack does look glum for most of the film, but then, didnít he always in 80s movies? Robinson's timing is great, and Corddry is downright hilarious. Hot Tub Time Machine has snappy running gags that will give you a giggle, and quite frankly, is much more fun than the overrated Hangover.
Two thumbs up!