Holy Motors
Reviewed by Tim Cooper on August 23rd, 2012
Icon presents a film directed by Leos Carax
Screenplay by Leos Carax
Starring: Denis Lavant, Edith Scob, Eva Mendes and Kylie
Minogue
Running Time: 115 mins
Rating: MA
Released: August 23rd, 2012
8/10
Holy Motors is the latest film from French director Leos Carax and it is a bizarre artistic work bound to get the critics talking. It performed well at Cannes and will be discussed feverishly by film students and equally hated by many more. It is a directors piece and unforgiving in its abstract construction. This film must be taken in and processed by the viewer, not just watched. With this in mind I will attempt to present a few thoughts or proposed understandings into this offbeat underworld of death and love. Monsieur Oscar (Denis Lavant) is an ethereal messenger. You could say he is in essence a deliver of bleak human consequence. Every night he is chauffeured around the city of Paris to each job or encounter, by his rigid but caring colleague Celine (Edith Scob). Their vehicle of transport is a slender white limousine fitted out with everything Oscar needs to become the subject of his latest "contract" handed to him by his "agency".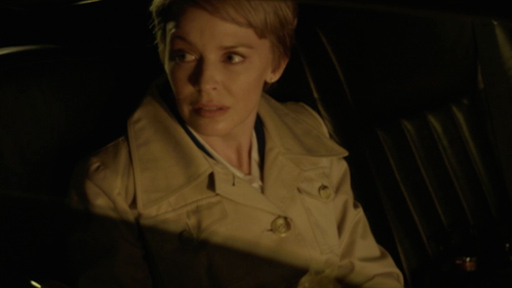 While this plot setting may seem preposterous or perhaps even ridiculous, when the film opens up it proves to be an imaginative and perfect setting for the absurdity that pulsates throughout this vibrant work. Believability in any dramatically heightened situation can always be difficult for an actor. To be "in" the situation and to act with conviction, sincerity is paramount for any scene to succeed. Being an abstract work, Holy Motors has many extreme moments that could spin the project right off the rails. It is through the actor's sincerity and the quieter moments they share that keeps this film flowing from one sensational moment to the next. There are small roles from names like Kylie Minogue, Eva Mendes and Carax himself, but it is Lavant and Scob that hold the movie together. Lavant plays many forms in the film and he excels at all of them. Scob manages to show a range of emotions with minimal dialogue and infinite poise. It is a complete joy to watch these two interact as they drive through the beautifully shot Parisian streets. The tumultuous and violent world they live in is broken up by these quieter, shared moments. Carax also directs these interactions carefully without the overcrowding of unnecessary dialogue. French cinema has a very rich history of stunning cinematography and Caroline Champetier adds another fine piece of work to this legacy. Her lens work is elegant and a delight to take in. Her work not only adds to beauty of the film, it compliments the varying production design required to tell such an unconventional story.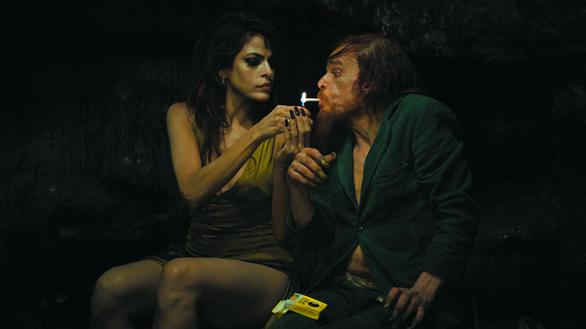 Holy Motors is a film soaked in the very extreme of human emotions. Critics will relish the chance to interpret the imagery and situations of this film in many varying ways. In the end, they could all be wrong. Abstract cannot be reviewed. It cannot be contained or understood on any one level. The image and its emotional translation will forever remain in the eye of the beholder. Carax knows this and exploits that fact. He makes movies he likes, not what you necessarily want to see. The viewers experience will change with each set of eyes and if you allow it, the themes and imagery will resonate with you for some time. This film is a celebration of the weird and wonderful human heart, told within the framework of something almost as erratic. Holy Motors is unsettling, touching and beautifully ridiculous.