Hit and Run
Reviewed by
Andreas Wong
on
September16th, 2012

Pinnacle
presents a film directed by
Dax Shepard

Screenplay by
Dax Shepard and David Palmer

Starring:
Dax Shepard, Kristen Bell, Kirstin Chenoweth, Tom
Arnold, Bradley Cooper

Running Time:
100 minutes

Rating:
MA15+

Released:
September 6th, 2012

8/10
Actor Dax Shepard plays a former bank robber in a witness protection program living under the alias "Charlie Bronson". Bronson has resided for the past few years in the backwater town of Milton Valley, supervised by an incompetent U.S marshal, Randy (Tom Arnold). Charlie is in a relationship with Annie (Kristen Bell), a cute professor at the local college whose métier is conflict dispute resolution. One day, Annie's pill-popping colleague, Prof. Debbie Kreeger (Kristin Chenoweth), gives her the opportunity to head her own department at UCLA, situated in Los Angeles, which complicates her relationship with Charlie. Charlie initially persuades Annie to reject the offer, however, he ultimately chooses to jeopardise himself by joining her in relocating there. After learning of her abrupt departure, Annie's droll ex-boyfriend Gil (Michael Rosenbaum), who still hasn't gotten over their breakup, researches Charlie's past. Through his homosexual cop brother, Terry (Jess Rowland), Gil discovers that Charlie's real name is Yul Perkins, that Perkins was the witness in a bank robbery committed a few years prior and that his testimony sent one of the chief perpetrators, Alex Dimitri (Bradley Cooper), to prison temporarily. Gil informs Alex via Facebook direct message that he knows where Yul is heading whilst pursuing them in the hopes of rescuing the oblivious Annie from her criminal fiancé. Alex immediately assembles his gang and sets out to collect vengeance. The couple's drive to Los Angeles turns into a vehicular cat-and-mouse game that sees its ridiculous participants enter into an exhilarating series of riotous scenarios.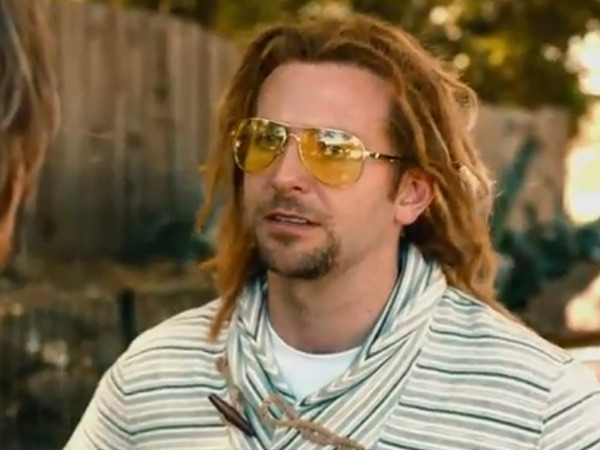 Hit and Run is a madcap road movie that should seduce audiences with its irresistible arrangement of badass driving scenes, delicious dialogue and heartwarming romance comedy. The film's star, Dax Shepard, also wrote the screenplay and co-directed the film. In real-life, Kristen Bell is Shepard's fiancé and Kristin Chenoweth is Bell's best friend. This semi-autobiographical context lends an intimacy to the story's comedy that is often evinced through the subtle slivers of truth kneaded into Shepard's wonderful screenplay. Bradley Stonesifer's cinematography is beautiful to behold but what makes it exemplary is its felicity in portraying the story's events. The film emanates ultra-cool style through its judicious choice of cars, its superior soundtrack, its pregnant imagery, its meticulous character profiles and even its credits' retro font. In one immaculate shot, Annie, wearing her chic sunglasses, sits beside Charlie, wearing his Ray Ban 3362s, in his black 1967 Lincoln Continental. Shepard's semi-auteurist control of the film really shows as Hit and Run translates his winsome turn of humour perfectly. Whether his jokes are outrageous, wry, visual, dialogic or topic-specific, Shepard's breezy charm always permeates through each concept. These jokes often feel fresh as they come from unexpected places and enhance the visceral glow that envelops the story. This is what makes the film so special: its glow. In other words, I perceived the film as more of a hilarious mood piece than a punchline-driven comedy. Alex inadvertently sums up the film when he says, "This feels right", after Annie is introduced to Yul's father. I wholeheartedly agree.