Headhunters is a Norwegian thriller based upon the locally popular book of the same name. Directed by Morten Tyldum, the story revolves around Roger Brown (Aksel Hennie). Roger uses his position as a corporate headhunter to steal expensive works of art to sustain his life of luxury for himself and his beautiful wife Diana (Synnove Macody Lund). Things go awry when Rogers's latest target for stolen wealth comes in the form of Clas Greve (Nikolaj Coster Waldau), who is a highly trained and ruthless former mercenary.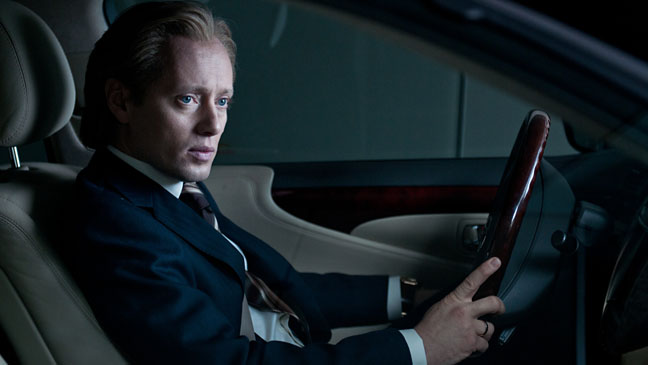 Headhunters starts off very slick like most Hollywood thrillers. Fast cuts, slick camera movement and sharp monologues are used to set up the main character who inhabits the risky world of art theft. This pace and style sets the audience off on what soon turns out to be quite a twisting ride. As the movie progresses though, this approach only adds to the overall confusion of what kind of story Tyldum is trying to tell. Hennie is a formidable actor who has a great intensity and believability in his performance. Partnered with the six foot Lund the two seem like an odd pairing and never seem to really be acting on the same page. When things turn ugly for Roger and doubt creeps in about his own wife's intentions, Headhunters really starts spin out. One of the film's best moments has Roger on the run from Clas in a remote farmhouse. Their lethal cat and mouse game leaves Roger hiding in sewage and running over animals with heavy machinery just to survive. While this sounds absurd out of context, this middle part of the movie is intensely enjoyable and really stands out from the rest of the piece. With a fantastic sequence by a river after a near fatal car crash, Roger experiences a bloody character "rebirth". This sequence brings an unsettling B-movie horror essence to the film and forces the audience to really sit up and watch. While this kind of scene is abnormal for a thriller, it is a shocking and brilliant moment that the end of the film cannot live up to.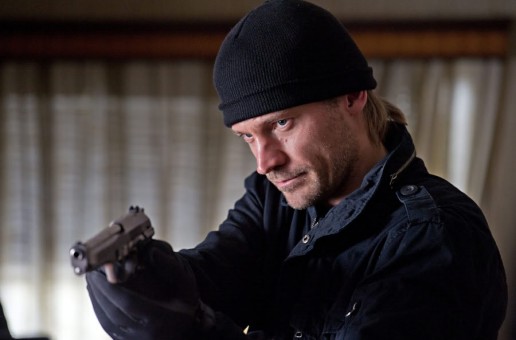 Ending much like it started, director Morten Tyldum seems to relish in the films twists and not the parts in between. The odd pace and farfetched script may keep audience from being totally engaged. However others will enjoy the erratic pace and cinematic style change that exists throughout the piece. The guessing game which is integral to any thriller is here and very much on show. However this style and technique is rinsed out and offers nothing new to fans of the genre and most audiences in general. If you like a plot twist and some bizarre character turns, check this one out. For those looking for a little more colour and flow in their cinematic art, best avoid this one.