"I just missed your heart," Hanna (Saoirse Ronan, pronounced 'Sersha' like 'Inertia') remarks in the opening scene, as she stands over the body of a wounded reindeer. Unfortunately, for those viewers who have high expectations of this film, Hanna may just miss your hearts.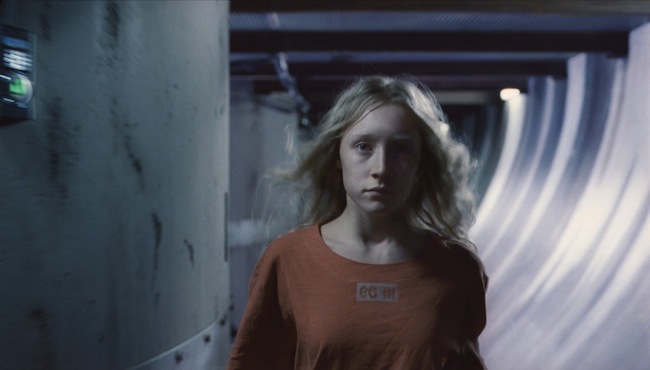 Sixteen-year-old Hanna has lived a sheltered life. Thanks to the parenting and home-schooling skills of ex-Intelligence agent, Erik (Eric Bana), she is proficient in hand-to-hand combat, archery, shooting and speaking such languages as Arabic and Spanish. She is also very much aware about the existence of Marissa (Cate Blanchett), a ruthless woman who will stop at nothing to see Hanna dead. Equipped with her comprehensive set of skills, Hanna believes she is ready to venture into the brave new world that is Human Society -- replete with boys, music and technology -- to destroy Marissa and her men once and for all.
Directed by Joe Wright (Pride and Prejudice, Atonement), Hanna unfolds as a violent postmodern fairy tale, messily crammed with differing subgenres: action-thriller, spy/assassin, science fiction, road trip, family drama, coming-of-age. The main problem with Hanna is that it can feel excessively self-conscious -- that is, it knows it's an arthouse film and shamelessly shows this. For example, the film's fairy tale elements can at times be overplayed, leaving little room for subtlety or nuance. So, during those close-ups of Marissa's pearly whites, it feels as if Wright and his screenwriting team are praying for the viewers to think: 'My, what big teeth she has!' It all seems too calculated and pre-determined. The fact that Erik accidentally-on-purpose has his final fight scene in an abandoned children's playground (of all places) does not help.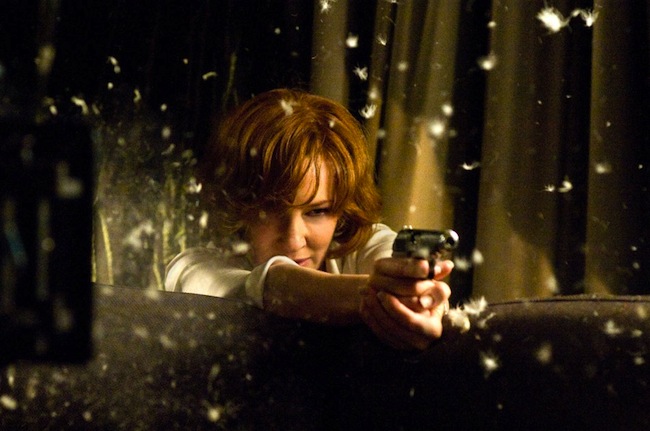 Another slight problem with Hanna is that Ronan can be unconvincing as the warrior-girl protagonist. Towards the film's conclusion, Hanna is revealed to be a born 'perfect soldier,' with heightened muscle strength and reflexes. However, during many combat sequences Ronan appears limp and lacking in confidence. The rapid jump cuts during some of these sequences omit a lot of Hanna's actions, furthering our doubts. How did she manage to massacre all those armed men? On the bright side, Ronan's display of self-assuredness during non-combat moments is impressive, as depicted in the 'kissing' scene with her Spanish date. Yes, she has surely outgrown her innocent roles in City of Ember and The Lovely Bones.
The electronic score provided by Grammy Award-winning duo, The Chemical Brothers, is a godsend. Spectators disappointed by the film's rather forced narrative may view the soundtrack as a redeeming quality, although the image of a murderous villain whistling a nursery-rhyme-oriented tune is quite clichéd. To those who aren't fans of electronic music, at least Jessica Barden's performance as Sophie, the smart-aleck daughter of caravanning Anthropologist parents, will make a good lasting impression. 'I found her…She's from Sri Lanka,' Sophie incorrectly tells her younger brother upon her first encounter with Hanna. Think of her as the older, meaner version of Eliza Thornberry.
Overall, Hanna takes the tiresome Child vs. Adult/Childhood vs. Adulthood theme to a whole new level. However, the film still feels very 'hedgehog-like' in that it's cute and clever but, ultimately, very difficult to hug and cherish. Perhaps we, as spectators, are supposed to 'adapt or die' just like our protagonist and learn to love Wright's 'Frankenstein's Daemon' of a film. Despite its pitfalls, Hanna is definitely one of the boldest productions to be released this season. If you do decide to give it a test drive, I've got three words for you: Hold on tight.