Griff (Ryan Kwanten) is a timid officer worker, regularly bullied in the workplace by his colleague Tony (Toby Schmitz). At night, Griff sees himself as a superhero, fighting crime as a means of justice. He has a computer system set up in his tiny apartment to help him monitor street activity. Griff's brother Tim (Patrick Brammall) has moved back from Adelaide to make sure that he isn't returning to his superhero phase and warns him about staying out of trouble. When Griff is introduced to Tim's new girlfriend Melody (Maeve Dermody) there's an instant attraction between the two of them. She's an oddball herself, who works in her father's hardware store but is more interested in science and physics. She appreciates Griff for being as peculiar as she is.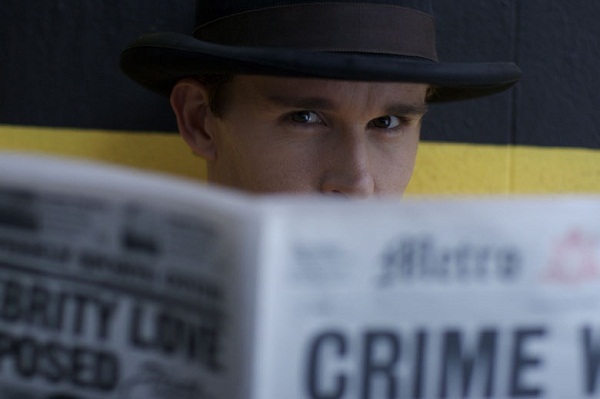 At once charming and frustrating, Griff the Invisible shares the same identity crisis as its protagonist. Leon Ford is the film's novice writer and director and I don't think he has a complete hold on what sort of film he's made. It's deliberately quirky, working with a tone that moves from black, exaggerated comedy to romance and eventually into more disturbing territory. There are essentially three narratives running throughout the film too, of which he subplot involving the office and Griff's sabotage of his bully is the least successful - it's relatively implausible and too much time is spent on it for it to be left unresolved. The other stoey strands concerning Griff's heroics and his involvement with Melody are tiptoed around slowly and lack an overall goal. Nonetheless, I was surprised and grateful of the film's ability to subvert the tired conventions of the superhero genre.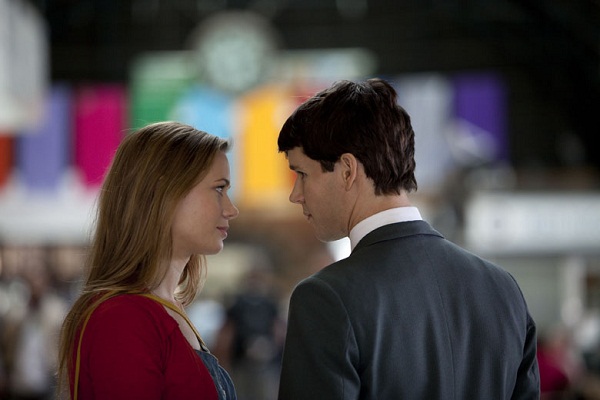 The trailer to Griff does a disservice to the material. Out of context, the dialogue seems forced and laughably corny. I cringed when first hearing the line: "I live in a bubble that no one gets into. But you Griff...You get into my bubble". But within the film itself the bizarre dialogue is fitting with its social outcasts and the concepts of imitation and imagination. I just wish the film had made us more aware of its artifice. The early crime fighting scenes are too literal. It will be a test to see if audiences realise the film's very slight self-referencing. There are a few quiet laughs gained from its awareness but the script could have been even funnier if the audience could view Griff's antics objectively. More satisfying are the performances. Kwanten and Dermody make a likable pair of kooks and reinforce the film's sweet message that attraction is defined by transparency, rather than normality or conformity. This is thankfully not Australia's answer to Kick-Ass. It's a much more curious and interesting film.