Michel Gondry's The Green Hornet is a revival of a classic superhero that first hit the scene as a 1930s radio serial, appearing later in comic books, film serials and, most prominently, as a 1960s television series by the same name, starring legendary Kung Fu master Bruce Lee. Although never reaching the same cult status as other superheroes such as Superman, Batman, or even Spiderman, The Green Hornet has nonetheless found a small army of loyal fans over the past few decades. The pulp hero's path to the big screen was a torturous one, but finally the masked-vigilante has reached the multiplex and, the studio would certainly hope, a new generation of eager fans.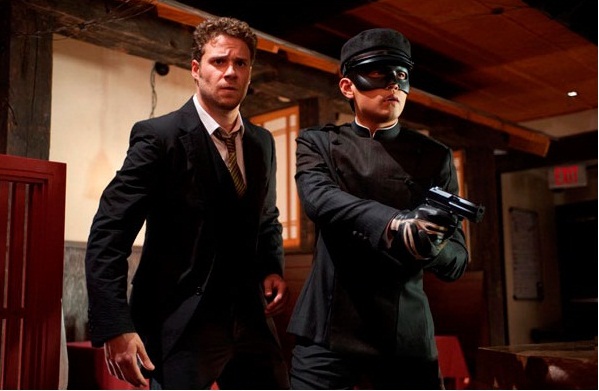 Seth Rogen portrays Britt Reid, the son of newspaper tycoon James Reid (Tom Wilkinson), and leads a direction less life of fun, leisure, and endless parties until his father dies suddenly, leaving him in charge of his vast media empire. Britt befriends Kato (Jay Chou), one of his father's most inventive employees, and together they embark on their crime fighting adventure as street vigilantes, with Britt taking on the The Green Hornet persona.
Kato, a genius gadget-maker, builds the perfect crime-fighting advanced retro weapon: The Black Beauty, an almost indestructible car complete with among other things, machine-guns, rocket launchers, Stinger Missiles, and bullet proof windows and tyres. To fight crime and uphold the law, the pair would often end up breaking it. When Britt hires a new secretary, Lenore Case (Cameron Diaz), cracks begin to appear in the pair's relationship as they compete for her affection. Case, on the other hand, is only interested in her work, through which she helps our heroes track down their chief nemesis, LA's resident bad guy Chudnofsky (Christoph Waltz). Meanwhile, Chudnofsky is planning to strike first, and the scene is set for an inevitable showdown.
Apart from starring as the masked superhero, Seth Rogen also co-wrote the screenplay with regular writing partner Evan Goldberg, and is credited as executive-producer. Chou is a super-star in his own right, a Taiwanese pop star who is considered the King of Asian Pop. Rogen and Chou are an odd couple, the latter's tenuous grasp of English a peculiar mix with Rogen's improvisational style. Actor/director/producer Edward James Olmos (who many fans would know as Adama from the re-imagined Battlestar Galactica) also makes a rare but welcome screen appearance as Axford, James Reid's trusted right-hand man.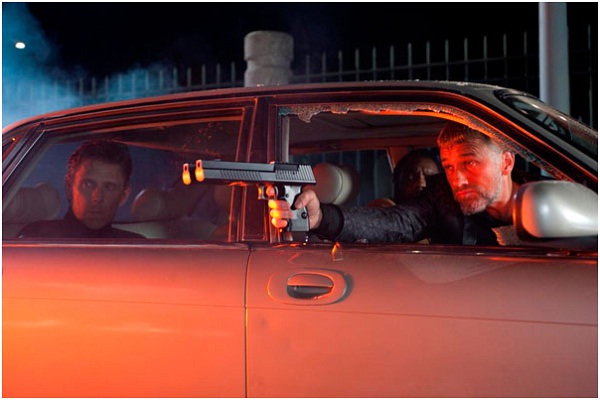 Christoph Waltz's villain once again steals the show as he did in Inglourious Basterds. Waltz' portrayal of Chudnofsky is as equally menacing as it is funny. David Harbour, too, is in good form as Scanlon, the LA City District Attorney.
Despite Gondry's inventive work in music videos and his brilliant second feature as director, Eternal Sunshine of the Spotless Mind, The Green Hornet is just another routine comedy/action film that fails to deliver. Rogen is unconvincing with his nonsensical, and often childish dialogue, and there's a fight scene between him and Chou that just seems to go on forever. Nevertheless, if you're a big fan of 3D, car chases, and tons of CG action, you could certainly do worse.