Drift is a breezy Australian surfing film that doesn't break any new ground or take too many chances but the surfing scenes are spectacularly photographed and the performances are as colourful as the scenery. Like many local films, it is extremely well made and acted with professionalism, even when the story isn't revolutionary. The opening scenes in the Sixties are filmed in black and white. This is a fine visual touch, recalling Oz the Great and Powerful, because when the film forwards past the childhood of its central characters Andy and Jimmy and enters the 1970s, the film explodes with vivid colours being cast over a giant wave.
Riding this enormous wave is Jimmy (Xavier Samuel). Jimmy and his brother Andy (Myles Pollard) moved from Sydney to Margaret River in Western Australia with their mother Kat (Robyn Malcolm) to start a new life together. Andy works long hours in a timber mill, while his brother rides hard in professional surfing competitions. Seeing the lousy treatment of the older folks of the mill, Andy decides to quit his job and help start a surf shop with his brother, selling surfing gear like boards and wetsuits. This is at a time just prior to when surfing competitions started awarding serious prize money.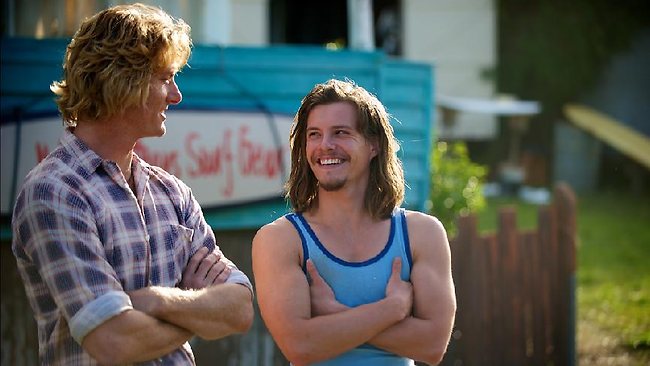 Andy is angered to discover that Jimmy has done a small time job for some local bikie crims and urges him to return any stolen material. Yet these bikie thugs refuse to leave their friends alone and one of them becomes involved in drugs. Sam Worthington (Avatar, Clash of the Titans) plays a hippie surfer named JB, who befriends both the boys. JB's Hawaiian hippie friend Lani (Lesley-Ann Brandt) also takes a romantic shine to Andy. Beneath its sunny exterior, the film is about the relationship of these two brothers and poses the question of whether a hobby makes for a satisfying and financially sustainable living.
The film has more than sand between its ears, realising that a compromise has to be made when it comes to approaching sport as an occupation. This is reflected by JB, who has the film's funniest and smartest line: "Its Darwinian man. We adapt, we survive." It would be impolite to say that the story by Morgan O'Neill exists merely to showcase the surfing because there is more narrative than just sun. It's more of a question of the familiarity of many individual story elements.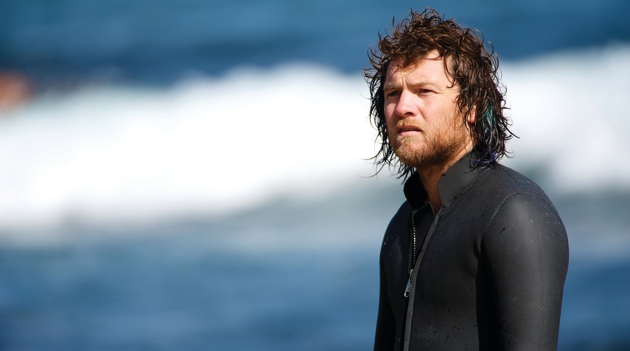 This is very much a rerun of the underdog story: the little business that could, faced against impossible odds like evil bikies and a stuffy bank manager. The bikies are a blessing and a curse for the film. They're total caricatures but also helpful in providing some danger to the script through some flat spots, where it feels as though there could be more risk involved. The bikies handout a few thuggish beatings and there is a drug subplot, which gives the film a grittier shade in contrast to lightweight, jovial tone and relaxed, pleasant performances.
The film even retreats to that plotline where a contest is handily giving out a large monetary prize so that the little people can save the farm. Are these contests deliberately organised around places of low socioeconomics and general lucklessness? The organisers must have prior knowledge of people's banking woes, such is their convenience. I also couldn't see the necessity of the romance between the Lani and Andy. Lani serves to ties the global relations between Australian and the US neatly (in a perfectly square ending) but any potential conflict between the brothers never eventuates over her.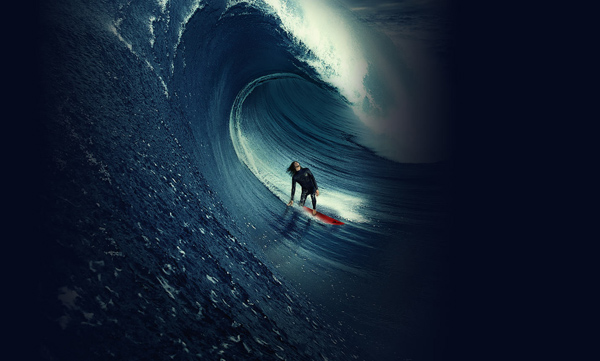 What many people will see the film for are the stunning, exciting and beautiful surfing sequences, which are filmed by Rick Rifici and Rick Jakovich: two highly experienced and talented water cinematographers. Filmed with great width, there are some gorgeous and hair-raising waves showcased here. The actors in the film performed some of the surfing, while real surfers were employed as stunt doubles too. An interesting fact is that despite how vivid and colourful the film is, it was actually filmed in winter so that the waves would be bigger and therefore more dramatic. They're a huge part of a great looking movie so that even when the pacing slumps or the story seems corny, it's never been so easy to dive into the surf.