Cafe de Flore

Reviewed by George Constantin on April 30th, 2012
Icon presents a film directed by Jean-Marc Valle
Screenplay by Jean Marc-Vallee
Starring: Vanessa Paradis, Kevin Parent, Helene Florent,
Evelyne Brochu, Marin Gerrier, Alice Dubois, Evelyne de la
Cheneliere and Joanny Corbeil-Picher
Running Time: 120 mins
Rating: M
Released: April 25th, 2012

8/10
Cafe de Flore consists of two stories, separated in time and place yet rhythmically woven together. The first is set in present day Montreal and the second in 1969 Paris. Antoine Godin (Kevin Parent) is a Montreal-based successful globe-trotting DJ who had recently been separated from his wife Carole (Helene Florent), and his two young daughters. Through a flashback we learn that he had met his current girlfriend Rose (Evelyne Brochu) at an A.A. meeting. Antoine is deeply in love with Rose, and intends to marry her, despite resistance from his father, and his daughters. The situation is even more complicated by the fact that he is still emotionally attached to Carole, who in turn, believes that Antoine would eventually dump Rose and return to her and the girls.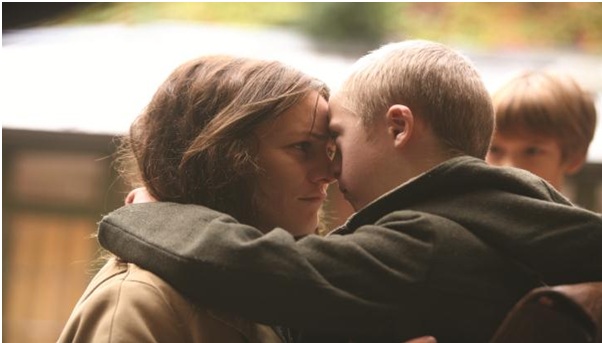 It is 1969 in Paris, and Jacqueline (Vanessa Paradis) learns that her infant son Laurent (Marin Gerrier) has Down Syndrome, with a life expectancy of just 25 years. Refusing her husband's suggestion of giving up the child for adoption, she vows to do everything in her power to make Laurent's life as normal and as painless as possible, which includes showering him with all her love and attention, and sending the boy to a non-specialist state-run school. Jacqueline has to fend for the family when her husband abandons the marriage. The bond between mother and son is very strong, and at times, both moving and distressing. Their relationship is tested when the boy meets Veronique 'Vero' (Alice Dubois), a class mate who also has Down syndrome, and whose parents like Jacqueline, have decided to keep her in a non-specialist school. In time, the two become inseparable; almost literally, and would kick and scream at any attempt to separate them. Although Vero's parents are concerned by the relationship, they are not as alarmed as Jacqueline is, who begins to vent her anger at Laurent by beating him, and by occasionally tying him to his bed. Unable to cope with the added stress, Vero's parents finally decide to place her in a school for intellectually disabled children.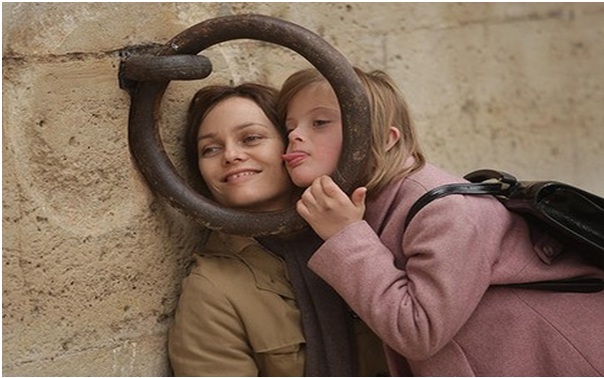 What binds the two stories together is a complex and rather precarious thread revealed through a series of dreams seen by Carole's best-friend Amelie. Music plays an integral role in connecting the two stories, as we shall see. Paradis provides a powerhouse performance - Gerrier is absolutely mesmerising. Parent, Florent, and Brochu provide solid performances, while Evelyne de la Cheneliere is impressive as Amelie. Cafe de Flore is stylishly atmospheric; thanks to a large extend to Pierre Cottereau's great camera work, and the contrast it provides between the grainy look of Jacqueline's 1960s Paris, and the crystal clear sharp images of Antoine's present day Montreal. Recommended viewing. However, I must point out that more than one viewing may be required to fully appreciate it.