Buck is a richly textured documentary that traces the life of Buck Brannaman, the man who inspired Nicolas Evans' novel, The Horse whisperer. The novel would in turn, captivate and inspire Robert Redford into making his acclaimed film by the same title, in 1998. Brannaman would be invited by Redford to work as a consultant on The Horse Whisperer.
The Horse Whisperer may be the stuff of Hollywood legends, but the cowboy behind the novel, Redford's film, and now Buck the documentary, is very real. Brannaman is a master horseman, raconteur and philosopher, who travels nine months of the year across the United States and the world to share with others his unique skills, and hard-won wisdom, that's often more about human relationships than about horses. As he explains, "often, instead of helping people with horse problems, I'm helping horses with people problems".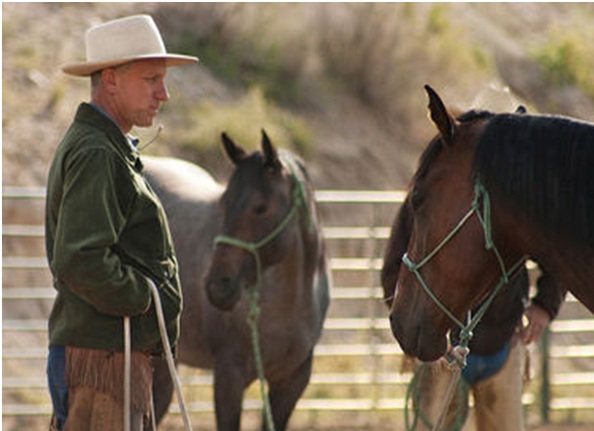 Buck follows Brannaman from a painful childhood to his inspiring work as a horse trainer. His near magical abilities are apparent, as he transforms horses and people with his deep understanding, compassion, and respect for human dignity. These qualities become even more extraordinary when we delve into Brannaman's troubled childhood. Running away from his violent father, he would eventually find a safe haven with a loving foster family. Refusing to go through life as a victim, he would turn it around by totally rejecting fear, cruelty, and intimidation. Instead, he redeems himself by creating bonds of trust, tolerance, and empathy. Brannaman often compares redirecting the minds and energy of troubled horses with the trials of raising children. This follows from Brennaman's long-held belief that "your horse is a mirror to your soul".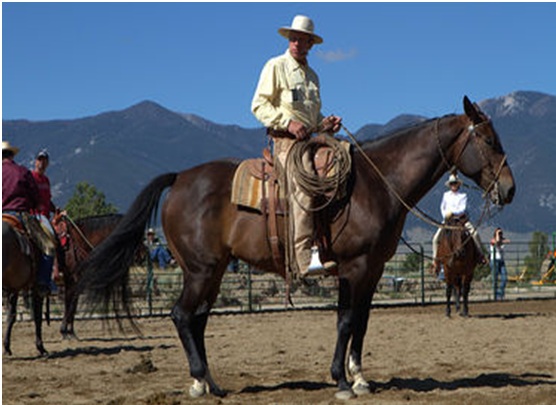 The extraordinary strength of character that sustained and helped Brannaman transcend the darkness of his unhappy childhood is poignantly reflected in his close and loving relationships with both his step mother, and his daughter. Reata is an accomplished rider and roper in her own right, and she often trains and attends riding competitions with her celebrated father. Brannaman's work means he's often away from his family. Travelling alone in his horse trailer, he would go from one sold-out clinic to another across the country, dealing with troubled horses, and frequently, troubled humans.
Director Cindy Meehl has done a brilliant job in bringing the character of Buck to life; turning more than 300 hours of film into 88 minutes must have been quite a challenge. As well, there is great camera work by cinematographers Guys Mossman and Luke Geissbuhler that captures the beauty of the American West (mostly shot around Idaho, Montana, and Texas). David Robbins' score complements and enhances the film's atmosphere and beauty. Buck is an extraordinary film; one that you will long remember. There are so many lessons that could be learned from it. It is truly inspirational; a real triumph of the human spirit. Recommended viewing.