Icon has been running three screenings of the Berlin Philharmonic playing Gustav Mahler's early 20th century composition, Song of the Earth. Screening on only three days (August 20, 21 and 24) at Dendy Opera Quays, audiences could sit in the comfort of the cinema and be immersed in legendary conductor Claudio Abbado's mastery over arguably one of the most prestigious and famous symphony orchestras.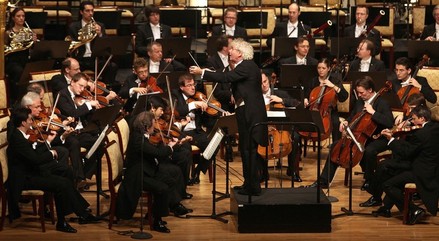 There is a movement from a symphonic work to warm the audience up, but the real gem is the Earth songs, featuring mezzo-soprano Anne Sofie von Otter and renowned tenor Jonas Kaufmann. On the plus side, the recording is digital, making the audio reproduction clear every time. There is real thought in the shooting and editing of the concert, allowing you to see much more than if you were in an auditorium. You are able to penetrate the technique of each of the musicians and this is interesting, even for a non-player like me.
However, I couldn't help but ponder and drift as Mahler's famously lush music swept over me. I found myself closing my eyes, with images and thoughts inevitably floating in my mind's eye. There is something almost perverse and anti-cinematic about sitting in the dark to watch classical music. The sound cannot match the real deal and the visuals are only a secondary aesthetic consideration anyway. I found myself asking: why bother?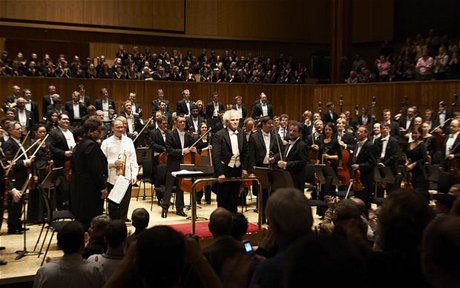 The only reasoning I came up with was seeing this orchestra, one of the world's greatest, playing at home and the viewer being transported there (well, nearly) for that experience. From this angle, a viewing is certainly justified and enjoyable. I found it very pleasant viewing. But let's not forget that it's not a feature film. It is art music presented in a direct, earnest, German way. There is no doubt that fans of the composer will be over the moon and that people who enjoy this kind of music will also respond to this. Anyone else will wisely avoid the commitment.