Close your eyes and take yourselves back to the ol' High School days – when you were a mere teen sticking gum under desks and making fun of the casual teacher's fashion sense (skip this step if you're still in High School). Now, recall the most superficial, devious and scholastically inept girl in your grade. Next, try imagining her with a teaching degree about twenty years later, and voilà, you have Elizabeth Halsey (Cameron Diaz), the politically incorrect protagonist of Bad Teacher.
Possibly inspired by Bad Santa, this comedy film is not a very pretty one. If you think this is a blonde-girl version of School of Rock – where the maverick teacher brings out the best in their students – think again. Halsey's idea of an engaging lesson is showing footage of 'teacher' films to her class as she sleeps: Michelle Pfeiffer in Dangerous Minds, Edward James Olmos in Stand and Deliver, Morgan Fredman in Lean On Me. Instead of pushing her students to intellectual limits, Halsey commits crimes that would see her deregistered from the Teaching Board. She seduces an education official with her 'Natalie-Cook' disguise skills, steals the answer booklet to the State Test and encourages her students to cheat. By the end of the film, she is rewarded for her teaching 'efforts' and is promoted to Guidance Counsellor. So, what's keeping Halsey from deregistration? She's an excellent blackmailer, liar and on-the-spot thinker. Is this the kind of role model we should be showing our kids today? No, but it's hilarious to watch on screen.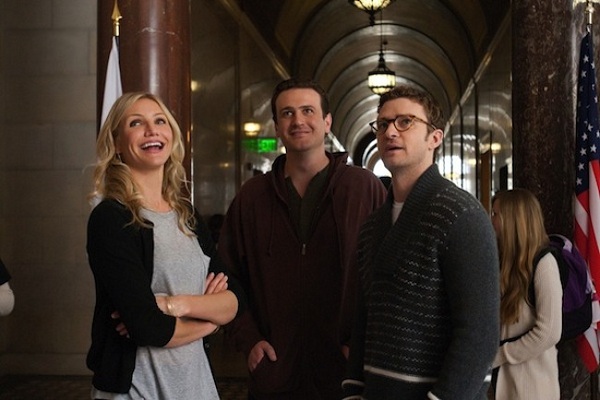 Directed by Jake Kasdan (Walk Hard: The Dewey Cox Story), Bad Teacher starts off somewhat slowly. This lethargic tempo is a reflection of Halsey's progress in life as she finds herself slipping down a spiral of self-pity, drugs and alcohol after the cancellation of her engagement. Luckily, the film's pace picks up when To Kill a Mockingbird – or, as Halsey pronounces it, 'Tequila Mockingbird' – hits the desks.
In the role of Halsey, Diaz stands her ground as a competent comedienne, no matter how unlikeable her character is. She's ridiculously obsessed with her breast size – envying Katy Perry's – and is extremely dependent on men. Have decades of feminism done nothing for this woman? Lucy Punch (Dinner for Schmucks), however, has a much stronger comedic presence and almost always steals the limelight from Diaz as Amy Squirrel, the quirkily motivational Social Studies teacher. But don't be fooled – under her nice-girl faςade, Squirrel is just as manipulative and malicious as Halsey.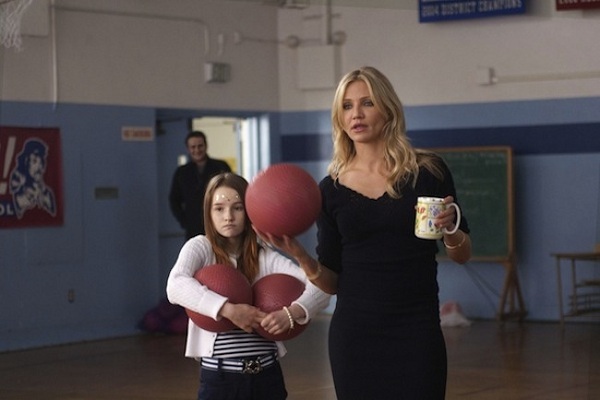 Surprisingly, Justin Timberlake (though less so, perhaps, after his turn in The Social Network) is believable as Scott Delacorte, the dorky-but-cool-but-dorky substitute. He high-fives his 'fellow educators,' tries too hard to be politically correct, and is all for Choice – pro Choice, that is – but totally against abortion. For fans of Timberlake's FutureSex/LoveSounds phase, close your eyes as Delacorte scares 'Sexy' away with corny lyrics and nerdy dry humping. Thankfully, by the end of the film, Jason Segel (How I Met Your Mother, Forgetting Sarah Marshall) takes the rom-com reins as Russell Gettis, the down-to-earth overweight PE teacher.
Throughout Kasdan's film, that 'High School never ends' chorus by Bowling For Soup will constantly pop into mind. Teachers are depicted as older versions of teenagers with their staffroom politics, love-triangle wars and petty complaints. In her IMDb interview, Diaz admits that Bad Teacher is just for a good, hearty laugh: 'We're not trying to solve any world problems here.' So, if you and your friends are up for a silly side-splitting time, then shut the front door and hop straight on board. Just a little warning, though: the trailer gives a lot of the jokes away.