Alex Cross
Reviewed by
Ryan Adams
on
November 8th, 2012
Hoyts
presents a film directed by
Rob Cohen

Screenplay by
Marc Moss, Kerry Williamson, based on the novel
"Cross" by James Patterson

Starring:
Tyler Perry, Ed Burns, Matthew Fox and Jean Reno

Running Time:
101 minutes

Rating:
M

Released:
November 8th 2012

2/10
I bet Morgan Freeman wonders why they didn't ask him back. Alex Cross the FBI Criminal Profiler, made famous by Morgan Freeman in Kiss the Girls (1997) and Along came a Spider (2001) is back. In a prequel to the original films we see Cross in his younger days before joining the FBI. This time he is played by Tyler Perry. Alex Cross is famous among his peers including long-time friend and partner Tommy Kane (Ed Burns) for being one of the best homicide detectives and Forensic Psychologists, but he is be pushed to breaking point when serial killer Picasso (Matthew Fox) takes someone he loves as his next victim. Tyler Perry wouldn't have been my first choice to play a younger Morgan Freeman. There are so many actors out there today that would have given the role more justice then a comedian like Perry. For Tyler Perry this is a big step in to a serious role, and he has some big shoes to fill, shoes that I think are just out of reach for him. His acting just isn't up to par with Freeman, or anyone in the movie for that matter. Perry throughout his performance at times would attempt to look concerned, or shed a tear, often leaving the audience in hysterics.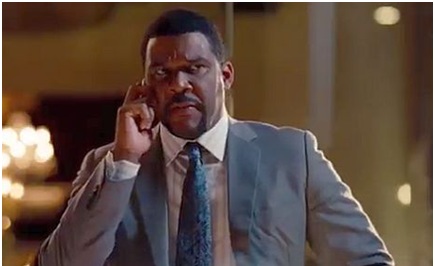 While this is a reboot to the series, comparisons have to be made to the original films. Kiss the Girls and Along came a Spider both had a dark and gritty feel to the underworld of murder, intrigue and solving crimes. Yet here in Alex Cross the setting is bright, clean and oversaturated. Director Rob Cohen (The Fast and the Furious, XXX) has made this movie in the same vein of his previous efforts, which is completely the wrong look that a murder mystery drama should have. Cohen's locations and angles, often over sell the cars and props, rather than the character development. Speaking of camera angles, Alex Cross has arguably the worst shaky cam that I have ever seen! Imagine the action sequences from Michael Bay's Transformers then get those same scenes and put them in a blender - that's what the fight scenes are like in Alex Cross. I have to wonder if they made them this bad because Perry struggled with the fighting, or maybe the entire crew had a couple too many while shooting. Either way, have fun working out what goes on in those scenes.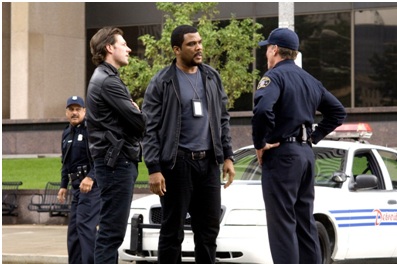 Alex Cross came off as an unaired pilot for a TV series. The direction and screenplay just felt so generic and is not what I really expected from a new Alex Cross movie. The plot lacked suspense or edge of your seat thrills, things that are expected when your main goal in making a movie is putting butts in seats at the local multiplex. I had heard many good things about the transformation Matthew Fox makes in the movie. The actor had been highly publicised about his extreme weight loss and improved acting, striking fear and terror into people that had seen the movie. Yet personally, I didn't see any of that, his introduction to the movie was one that I couldn't help but laugh at. Pulling up in his clean shiny new Mercedes and winding down his tinted window, looking over the glass with his thousand yard stare was just pure cheese. While he did have one scene that I liked him in (a MMA fight, where he bet on himself to win) his overall presence in the film was just overshadowed by how terrible his dialogue was.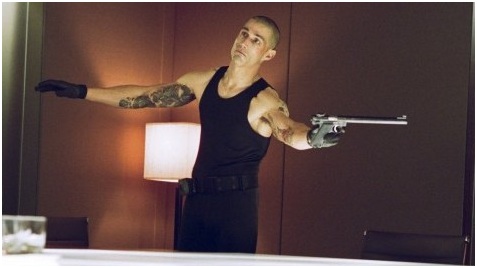 I'm fairly sure that I have no recollection of a toilet break that I must had taken in the middle of the movie, as some of Alex Cross was either unexplained or just simply left out. One part in particular involved a supporting character being kidnapped by Picasso and seemingly killed off, yet there was no death scene or heart felt moment that would be expected if a major character dies. They just vanished. I waited the whole movie for them to appear again, but they never did. The best part of Alex Cross was during the credits, not only because the movie had finished, but someone in a fit of pure genius had decided to clap sarcastically as the credits rolled up on the screen, just like you might do if you were watching The Dark Knight (2008) or Star Wars (1977) for the first time. While this might have been a good start to an Alex Cross TV Series, it failed to hit its mark on the big screen.