The Wonders of Ancient Mesopotamia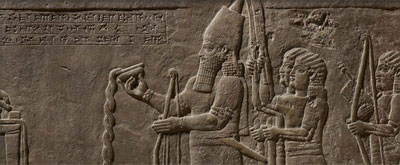 The Melbourne Museum is hosting a five month exhibition that highlights one of the worlds oldest civilizations with over 170 detailed artefacts from Ancient Mesopotamia. In collaboration with the British Museum, this exhibition plays host to some amazing artefacts and gives the visitor an in-depth look into Mesopotamia, both in the ancient and modern times.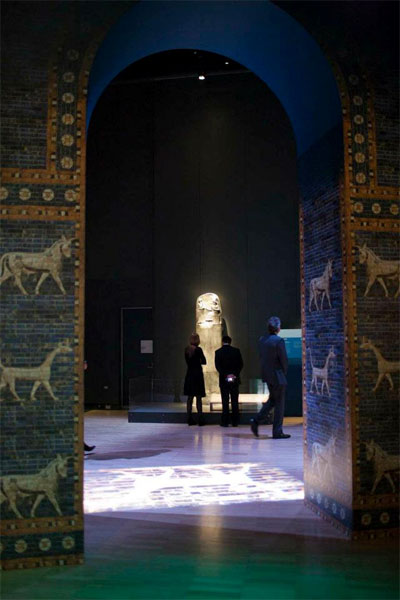 Like the acclaimed exhibitions Titanic: The Artefact Exhibition (2010) and Tutankhamen and the Golden Age of the Pharaohs (2011), The Wonders of Ancient Mesopotamia is of a similar vein thanks to its interactive displays and backgrounds that makes it feel like you are stepping back in time. With that said, Mesopotamia was an amalgam of civilizations that included the Sumerian, Assyrian and Babylonian empires. As a result, the exhibition is split into three sections, highlighting each empire from religion to law and even a swipe at one of their rulers who attempted to bring a relatively unknown deity to the forefront of society.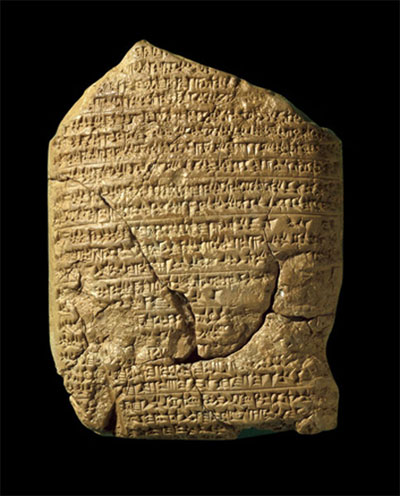 Mesopotamia is also known as the "Land between the Rivers" and its ancient borders spread through modern Iraq, North East Syria and South East Turkey. Located between the Tigris and the Euphrates river, Mesopotamia has been considered the cradle of civilization as not only did this culture birth writing but many of its facets are still incorporated into modern societies such as the Zodiac.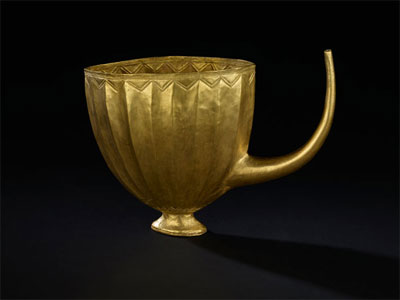 Even today, their written language is part of modern Jewish writing and more importantly, their 60-second minute system is used by everyone in the modern world who owns and uses a clock. Language and art play a key role to this exhibition and highlights the progression of written language over thousands of years that began as pictograms which eventually formed symbols that also recorded verbal speech.
Opposed to the Ancient Egyptian, Mesopotamian art, especially their wall reliefs had an interesting style used by their artists. Unlike the rather static movement of Egyptian art, movement was accurately recorded by the Mesopotamians such as the defined ribcages of a lion or the fascinating dying lion piece that captures a lion just before its death.
However what makes this exhibition so engaging are the amazing artefacts from gold cups of Queens, amazing wall reliefs that portray kings hunting lions, detailed cylinder seals that when rolled onto clay, tell a story or record other key events and artefacts portraying gods, demons and every day life in the cities and people of Mesopotamia.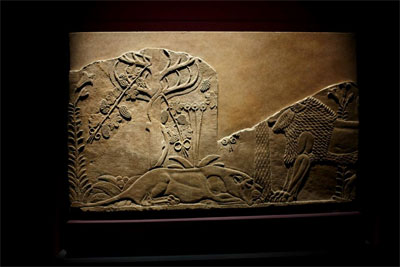 What made this exhibition stand out for me were the interactive wall reliefs using state of the art computer graphics. These graphics helped these wall reliefs come to life and really enhanced your appreciation of these ancient artists. Whether it was a King hunting lions to nobles escaping an oncoming army by diving into the river, it was quite fascinating to see these stories unfold. There are also facts for children and other interactive displays to help inspire our knowledge.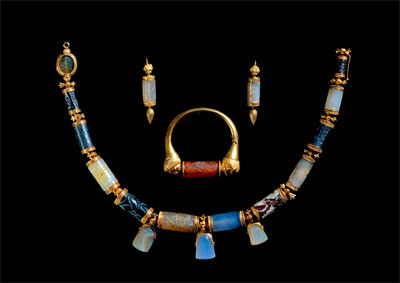 The exhibition also showcases the archaeologists who helped bring this culture back to life and ironically Mesopotamia was lost for over 2,000 years until the 19th century. There is even an Agatha Christie link to Mesopotamia and other interesting facts such as the fall of the city of Babylon (including modern interpretations) and the unfortunate looting of the Iraq Museum.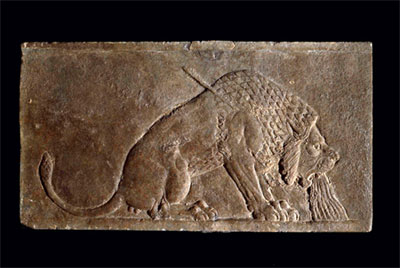 Final Thoughts
All in all, The Wonders of Ancient Mesopotamia is a fascinating museum exhibition that we could happily recommend not just to history buffs but for the entire family. Recommended!
For more information on The Wonders of Ancient Mesopotamia visit www.museum.vic.gov.au/mesopotamia