The Melbourne International Comedy Festival 2013
Dixie Longate - My Bags Went Where?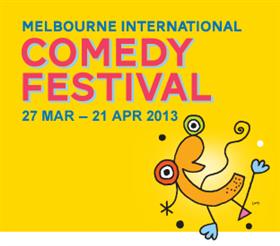 American comedian and Tupperware Princess Dixie Longate returns to Australia, bringing "her" unique humour to the Melbourne International Comedy Festival for 2013 with her show entitled My Bags Went Where?
This Southern-friend dame from Texas successfully merges trailer park trash with travel, sex and Tupperware to give viewers a hilarious 60 minutes of Dixie Longate at her best. Just be warned that you might want to go to the toilet before you indulge in her hilarious show, unless you want an accident.
Bolder and more risqué than Australia's very own Dame Edna, Dixie Longate throws political correctness out the window as she gives you a lesson on the human anatomy, how far an appendage can be inserted where the sun don't shine, where to find a discounted baby Jesus statue in Israel and how her bags ended up in Frankston. WTF? WTF indeed!
Unlike other comedians, Dixie is funny from start to finish and just when you thought you can't laugh anymore, she hits you with another anecdote as your body starts to hurt from too much laughter. The highlight of the show is Dixie teaching 4 members of the show how to perform a certain sex act with Tupperware.
Brilliantly funny and highly recommended!
For more information, check out -
http://www.comedyfestival.com.au/2013/season/shows/my-bags-went-where-dixie-longate
Plus our Dixie Longate which can be found here!