The Melbourne International Comedy Festival 2012 - Idiots of Ants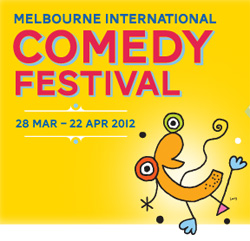 The billing for IDIOTS OF ANTS was "the greatest secret of world war two is about to be revealed" which left quite me apprehensive during the early stages of this comedy show as I was expecting one hour of bad World War II gags. Even the audience around me sat nervously as this quartet of comedians were about to reveal their secret. Fortunately, I was wrong!
Without spoiling their current show and the "secret", things definitely started to improve as Elliot Tiney, James Wrighton, Andrew Spiers and Benjamin Wilson unleash their whacky collection of British sketches. Imagine Little Britain meets British University humour and that's what you can expect in this 60 minute show.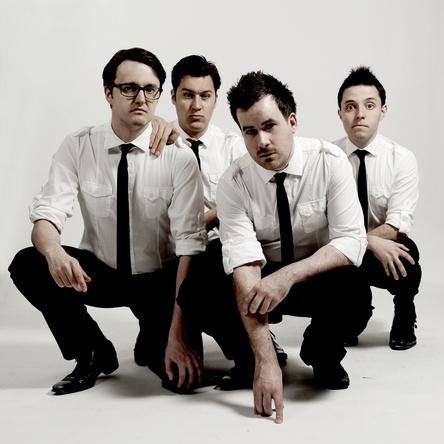 From a hen's night gone wrong where the bride and her hens drunken night on the town led them all to sex changes, or a disgustingly provocative swingers night for ducks and even Where's Wally from Where's Wally fame, their unpredictable humour will leave you in stitches.
Best of all, some of their humour hits home like a school for upcoming father's specialising in bad dad jokes from stealing noses to asking neighbours to mow their grass when they are finished, it's all too true. Then they do something different such as a musical number with four men urinating.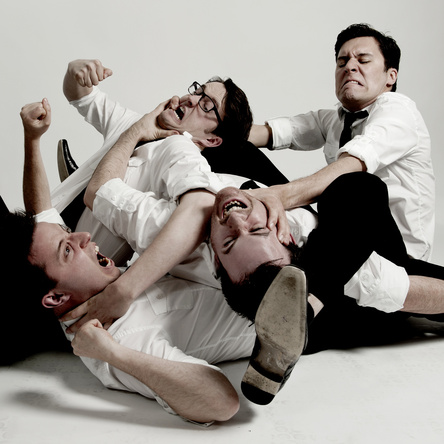 Reminiscent of their Swinger's orgy for ducks
As they serenade a member from the audience with the whole audience joining in, IDIOTS OF ANTS succeeds because Spiers, Tiney, Wilson and Wrighton seem to be having the time of their that as a result causes you to be drawn into their infectious humour.
In laymen's term, IDIOTS OF ANTS is f**king hilarious!
More information - http://www.comedyfestival.com.au/2012/season/shows/idiots-of-ants/