ONE FALSE MOVE
One False Move is the latest presentation from the National Institute of Circus Arts (NICA) that is inspired by the Film Noir genre with murder, lies and intrigue plus a healthy dose of humour. Currently playing at NICA in Prahran, the short season of One False Move goes from the 19th of June to the 29th and is a must see event. Not only does One False Move feature some deft defying acts but it also boasts live music and comedy that parallels the excellent Circus Oz. However, what makes One False Move even more amazing is that the circus show features NICA's second year Circus Art students which must be seen to believed. We've seen our fair share of circus inspired shows such as Spiegelword Empire or Cirque De Soleil but One False Move is definitely up there in terms of professionalism and some of the performers could easily make the transition to the big time due to their amazing abilities.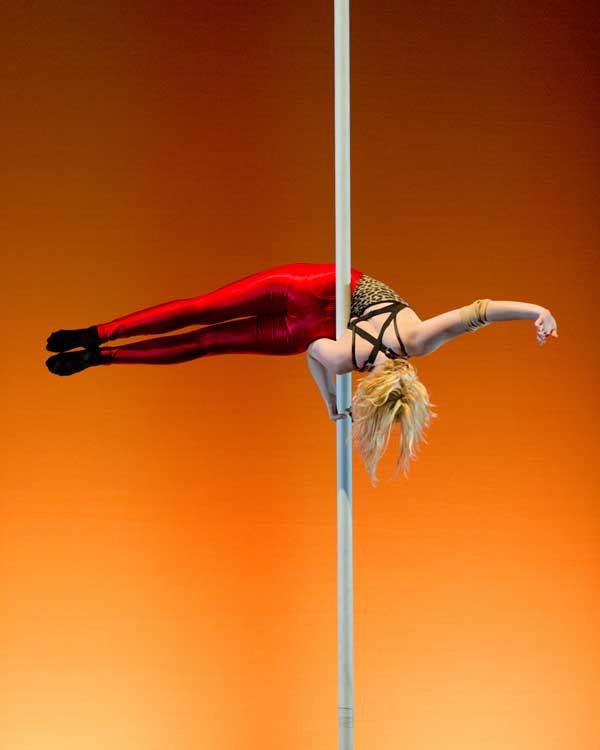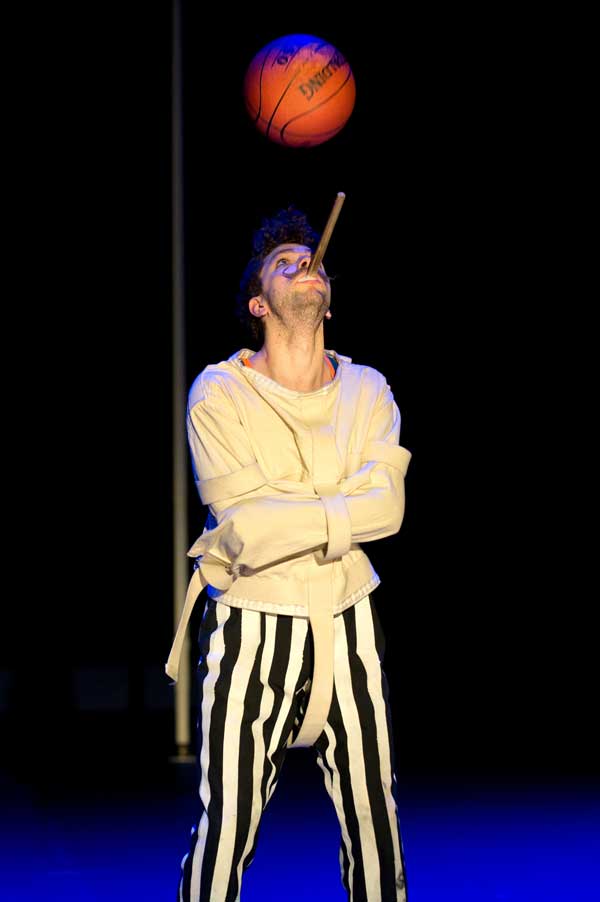 CLICK TO ZOOM - Photos David Wyatt
The Film Noire genre is sprinkled throughout the presentation of One False Move from the costumes to the stories of each act (32 to be precise) and the great soundtrack. Another highlight of this circus show is the live music which really gives the performance this dark and edgy feel. Another interesting element of this presentation is that at times, there are multiple acts happening on stage at once. For example, three of the performers in the background were doing aerial acrobatics but on the front stage, performers were doing something very different. Unlike some traditional shows, this means that you could easily see this performance again as so much is happening at once. But where this performance shines is through the amazing talents of the students of NICA who are just a joy to watch, sometimes wide eyed due to the spectacular circus stunts.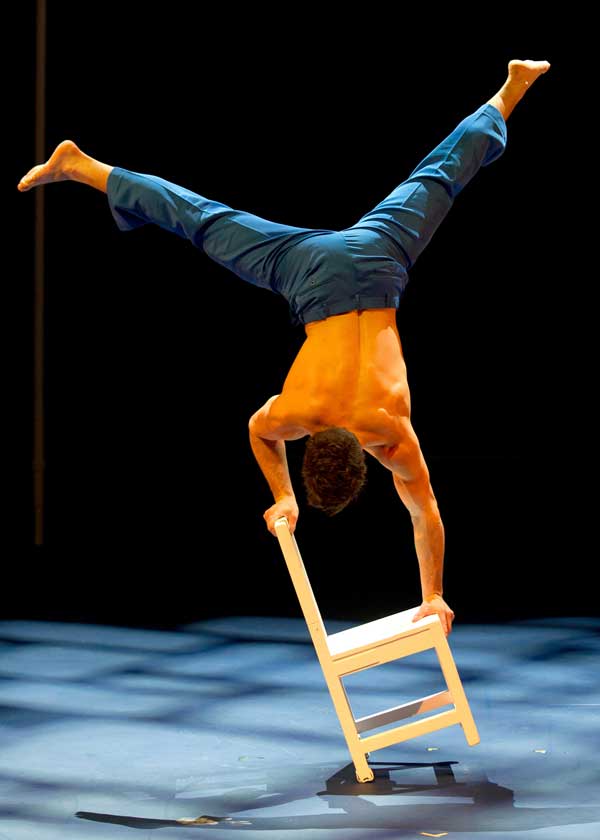 CLICK TO ZOOM - Photos David Wyatt
The show is co-directed by NICA's Head of Performance Megan Jones (Made to Fit, CODA) and NICA's Head of Movement, Meredith Kitchen (Made to Fit, CODA) who should be commended on an outstanding presentation. Their direction has definitely helped refine this spectacular student produced circus act such as the impressive tightwire act by Darcy Meaker and Angelique Ross or the extravagant finale that featured all 22 students. The funds and donations raised by One False Move is also being used to fund a trip to France for the students so not only are you helping NICA but you're supporting one of the best local acts in Melbourne Australia for a great cause.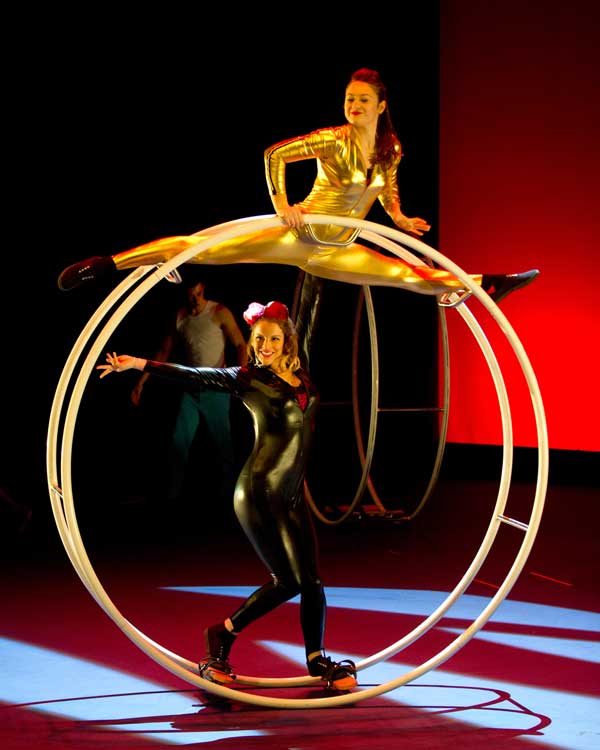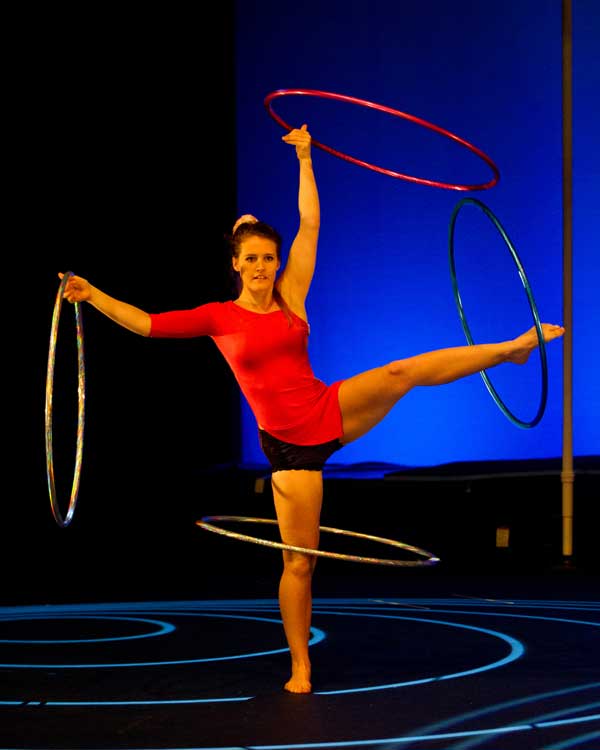 CLICK TO ZOOM - Photos David Wyatt
Final Thoughts
At times, One False is move is edgy, another time sexy and then the unexpected happens and comedy is injected into the circus act such as a performer hanging above the crowd, escaping from a strait jacket. Another performance had a male acrobat performing aerial manoeuvres as he was chased by a group of female performers across the stage due to his philandering ways. It's these performances that are reminiscent of professional shows such as Circus Oz or Cirque de Soleil.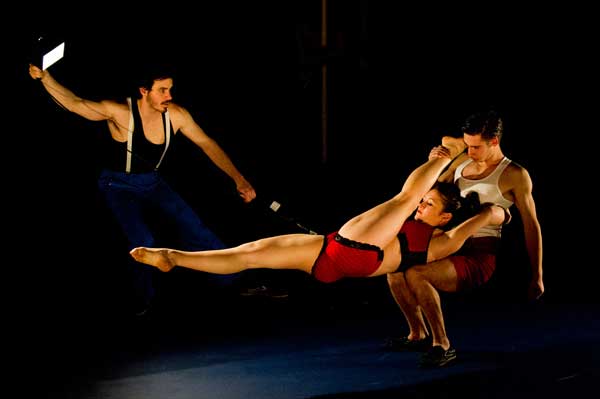 CLICK TO ZOOM - Photos David Wyatt
There were so many outstanding performances in One False Move that it was definitely hard to pick a favourite such as contortionist Teame Ersie who is able to contort his body into many different and quite unnatural positions. I'll lever look at a tennis racket the same way ever again. As you watch One False Move, you can almost feel the tension of the audience as the artists carefully perform some extraordinary acrobatic chase scene or dangerous balance acting high above the crowd and then you realise that the these are only second year Circus Arts students. Wow… what a show!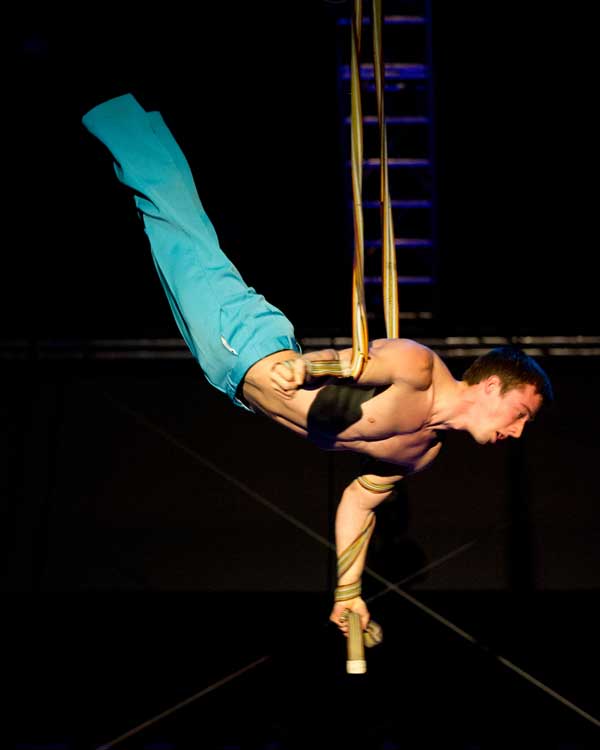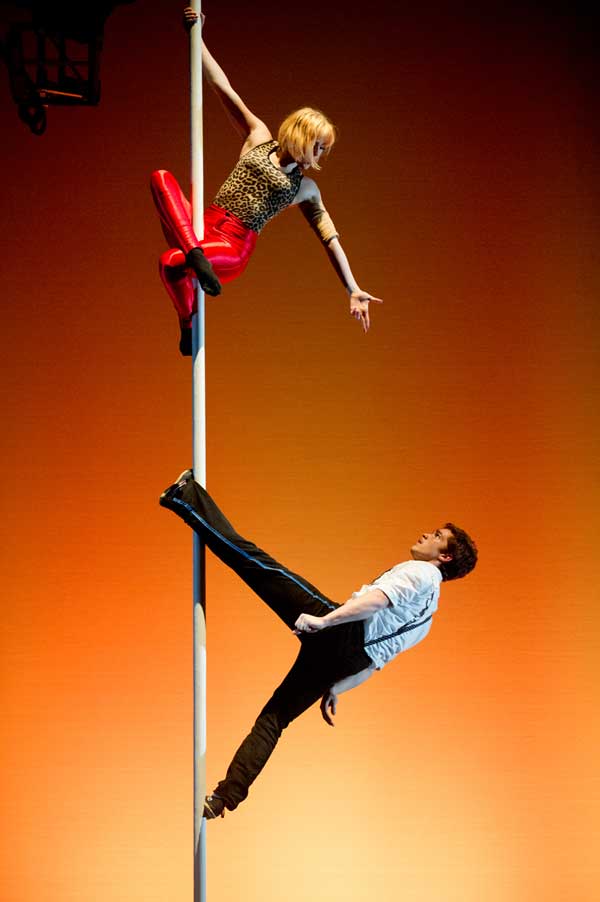 CLICK TO ZOOM - Photos David Wyatt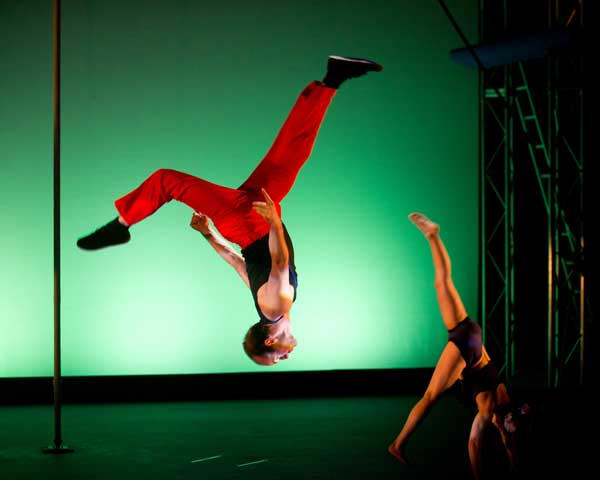 CLICK TO ZOOM - Photos David Wyatt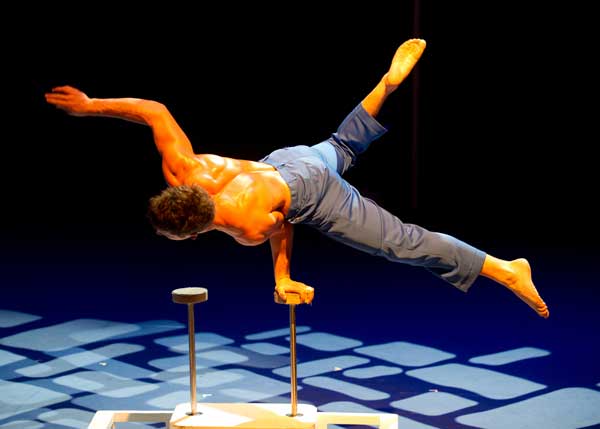 CLICK TO ZOOM - Photos David Wyatt
Adults $27 / Concession $22 / Children Under 16 $18
Family (2 Adults & 2 Children) $72
Groups (min 10) $20pp
Primary & Secondary School Groups (min 20) $15pp
For more information, check out -
Bookings www.nica.com.au
Enquires 9214 6975