The Zimmiz have arrived on Earth which is a unique plush toy that combines with your iPhone or iPod Touch to create the ultimate interactive experience for children. By downloading the free Zimmiz app from iTunes, this creates a virtual face for your toy that easily slides into the side of the Zimmiz with a Velcro strap to hold it in place.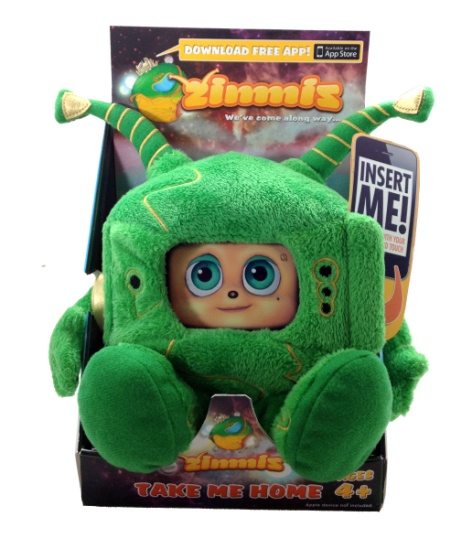 The quality of the toy is robust, well stitched and is quite soft to touch. You can move their antenna, arms and legs which would make the perfect cuddly toy for children. The Zimmiz toy itself is aimed at ages 4 and up and is compatible with the iPhone 4, 4S, 3GS and iPod Touch.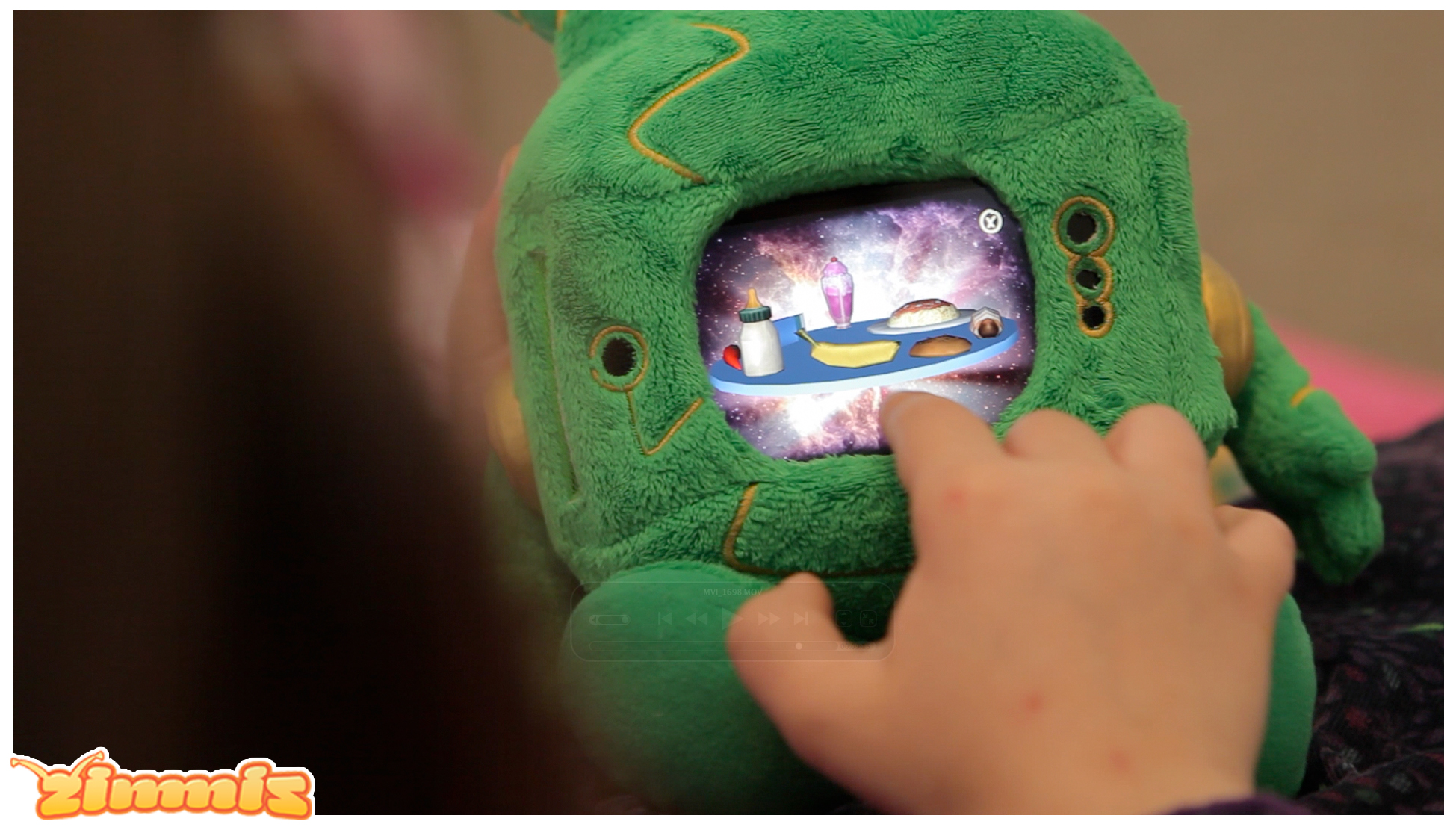 However before you engage with your new Zimmiz that is strangely reminiscent of a Tamagotchi, you first need to give your creature a unique look. For example, you can change the look of your Zimmiz by giving them a unique skin colour, change the appearance of their lips or even give them a really cool birthmark... Harry Potter anyone? Other elements of your Zimmiz that you can change is their nose and teeth.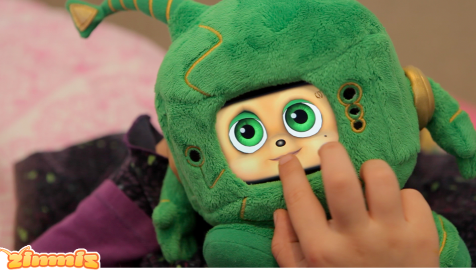 Once you have created your Zimmiz, you can automatically start interacting with it and whether you want to give them cuddles (thanks to the plush toy) or play interactive games with your Zimmiz, the app in essence gives your creature life. Just like a Tamagotchi but considerably more advanced, you can perform a variety of activities with him or her.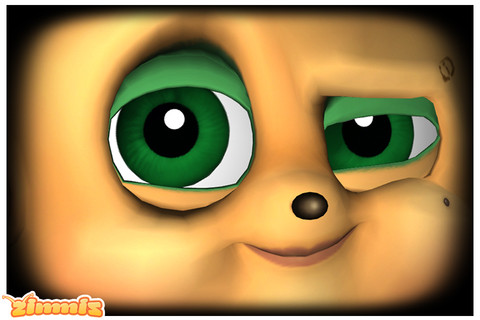 For example, by shaking your Zimmiz, you make them dizzy and when you turn them upside, the screen mimics what you are doing with the toy. Zimmiz also have their own personalities that allows them to be happy, neutral or even angry. You can change their personality by touching their birth mark. Needless to say, poking them in the eye repeatedly makes them quite annoyed and in order to keep them happy, you need to play the mini-games and feed them.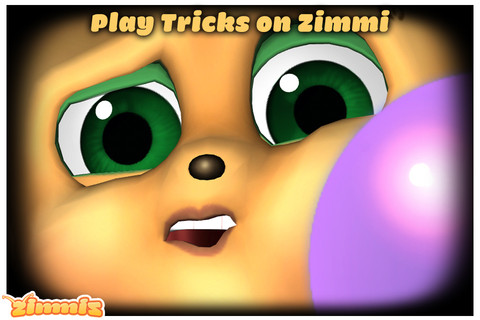 The little Zimmiz even does things when you are not there such as sneezing which creates quite the mess. You need to clean the screen of your iPhone and by sliding open their mouth, this is where you access the mini-games. You can even put your Zimmiz to sleep by gentling rubbing their eyes.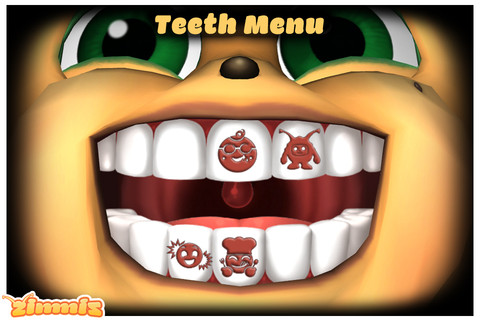 Final Thoughts?
Another cool element about the Zimmiz is that they have over 300 animations and thankfully there is no smell because at times, they will fart! With motion detection, emotions and a variety of interactive games, the Zimmiz would make the perfect toy for children.
Best of all, the toy only costs $24.95AUD and comes in four colours, pink, red, blue and green. The green Zimmiz is available now online at www.planetzimmi.com and selected stores and the other colours will be released in early 2013.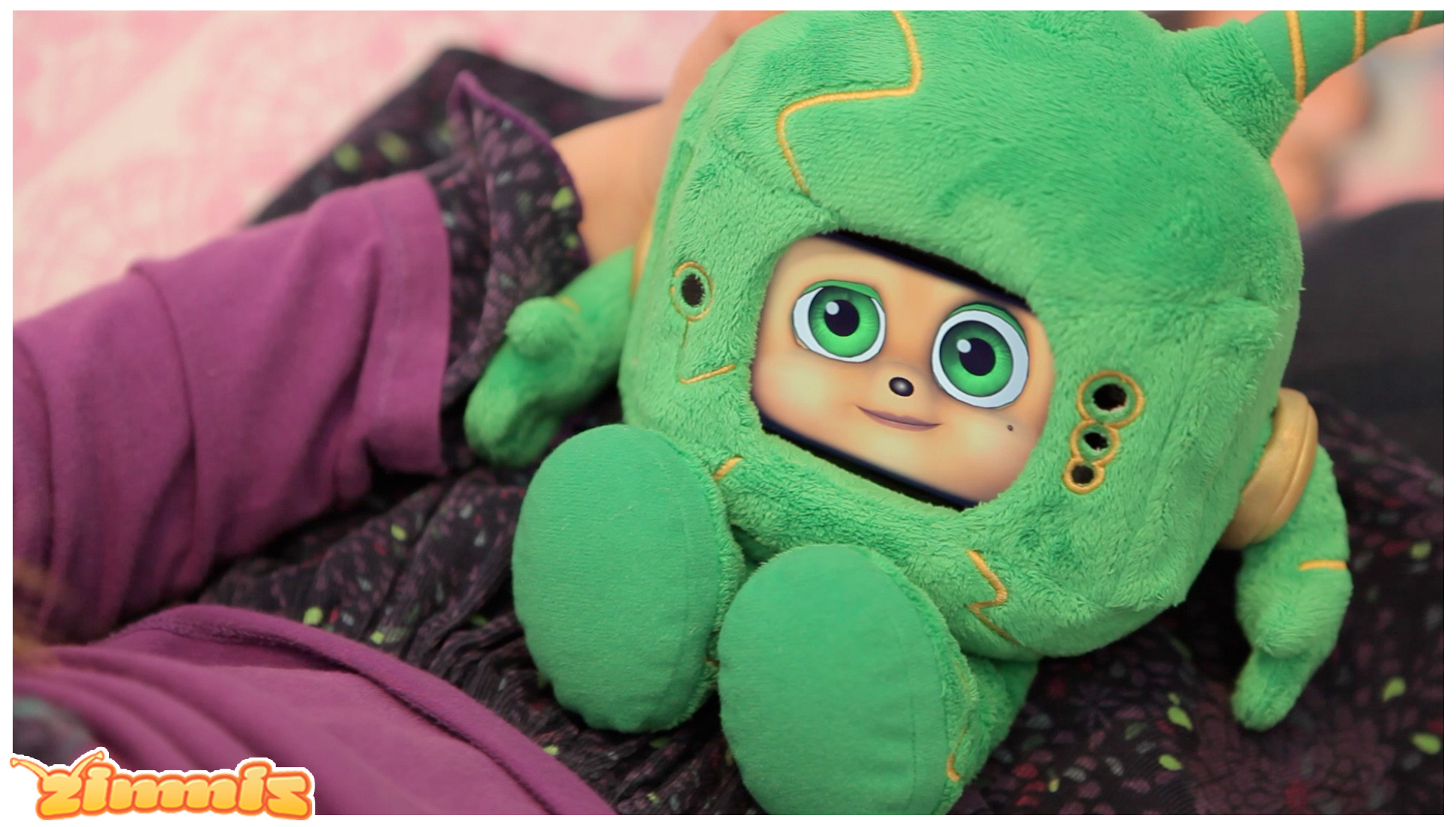 For more information on Big Foot Toys' Zimmiz®, please visit www.planetzimmi.com, "like" Zimmiz® at Facebook.com/planetzimmi, follow Zimmiz® at Twitter.com/planetzimmi or view their YouTube channel at http://www.youtube.com/PlanetZimmi