From the innovative creators of the InvisibleSHIELD for the iPhone and related devices, comes the ZAGGskins that not only use the same patented technology which prevents scratches and marks to your phone but it also boasts additional grip, ensuring that no accidents happen.
Although the iPhone is a thoroughly cool looking piece of technology, ZAGG have created a plethora of skins for this device that contain some very cool designs and with so many designs, there's definitely a design for everyone. The designs of the skins are rather impressive from retro, chic, modern and a variety of other categories, ensuring that your phone is personalised and protected. Best check out zagg.com to see some of the great designs available.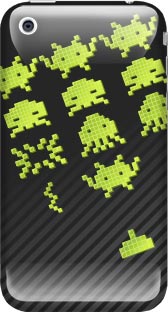 Features
Scratch-proof patented film
30 Day Money Back Guarantee
No added bulk
Military Grade
Improves Grip
invisibleSHIELD™ Protection
Easy to remove, leaving no sticky residue

Although we reviewed the InvisibleSHIELD from ZAGG, the installation process for the skins is considerably easier and all you need to do is clean your device and then carefully line it up. Lining it up with the skin is probably the most difficult aspect of the installation process due to the curves of the iPhone but compared to the InvisibleSHIELD, it was a walk in the park.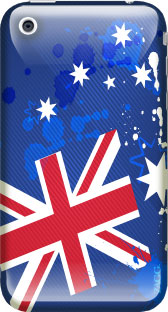 Once the skin was installed, our iPhone looked quite unique but best of all, it protected the unit from scratches, grime and provided an added layer of grip, thanks to the InvisibleSHIELD technology.
In conclusion, if you're looking to personalise and to some extent protect your iPhone, than you should definitely investigate some of the products available from Zagg.
For more information, please visit www.zagg.com