Unfortunately this is what's wrong with the iOS industry when a relatively "okay" game gets a Hollywood makeover. In essence Temple Run Brave is IDENTICAL to the original game, Temple Run, however Disney has painted the game to look like their fun family movie, BRAVE.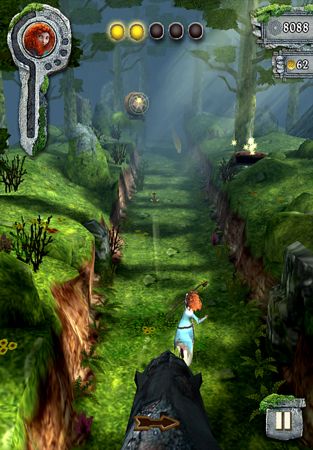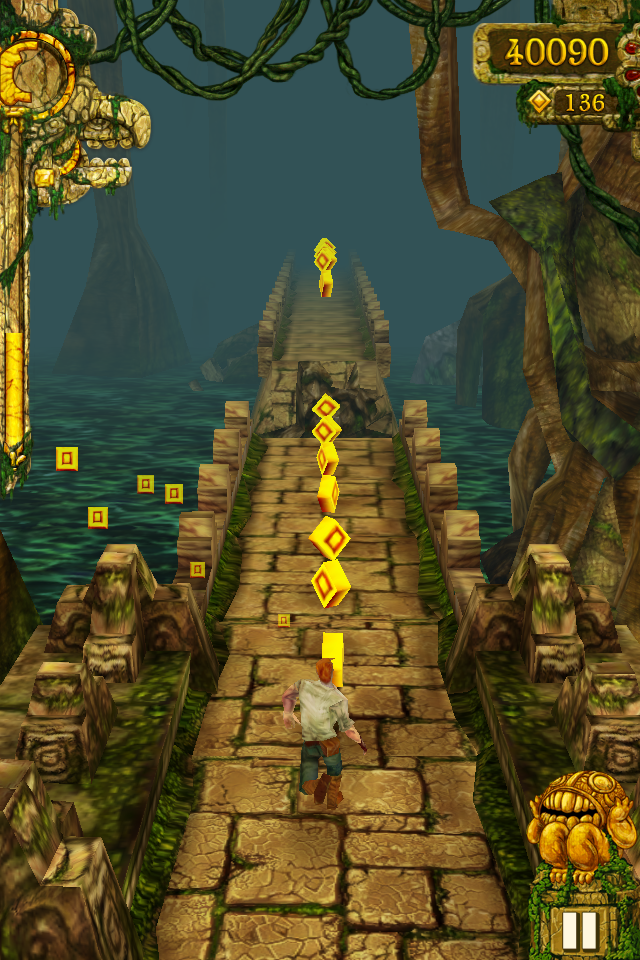 Temple Run Brave VS Temple Run
Graphically it is a far superior game than the original (see screenshots above) with its realistic lighting and environments that almost look like they are taken out of BRAVE. Unfortunately at its core, the gameplay remains the same as you play Merida as she attempts to outrun dangerous creatures and collect as many gold coins as possible without crashing into obstacles in this on the rails type of game.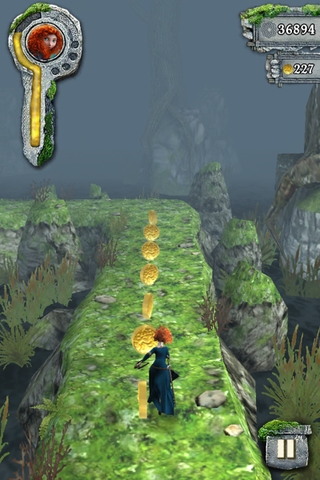 As Merida automatically runs through the environments, you need to control her path by swiping to the left or right to turn (useful when you get to the end of a path), swipe down to slide and swipe up to jump. The only difference with Temple Run Brave compared to Temple Run is that there is a new archery feature included. If you do crash or get caught by Mordu, you need to start the level again which becomes quite frustrating.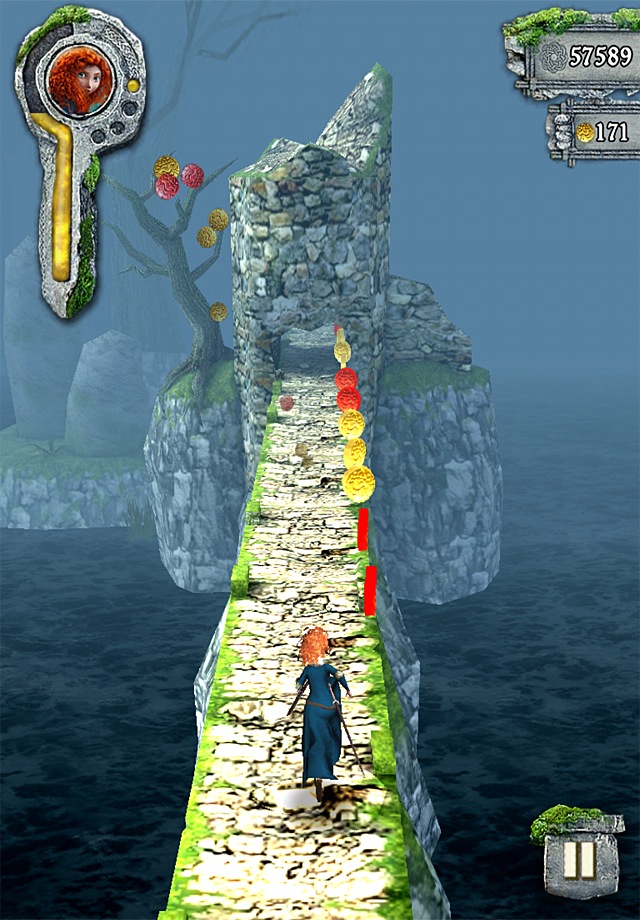 As opposed to just running and interacting with the direction of your character, you need to tap on the screen when the archery targets come up, this is probably the only unique thing about the game. It is also a little annoying because it does get you out of the zone. There are also power-ups from the store that can be bought but unfortunately originality is lacking here.
Final Level
All in all, Temple Run Brave is a quick cash in on the movie with a relatively entertaining yet frustrating game with the Disney stamp of BRAVE.